Here's how to throw an unforgettable holiday bash without the excess worry.
With the holidays just around the corner, many of us are looking forward to getting together with friends and family to celebrate the magic of the season. If you're planning to host a party this year, you'll want to ensure the preparation is as stress-free as possible; so here are some tips to help you get started.
1. Set the party details and theme.
Before you begin planning for the party, you'll want to figure out the who, where and when. Who do you plan to invite? Will it be family-friendly or adults only, for example?
If you're planning an intimate affair, you may prefer to host at home; but for larger gatherings, booking a small venue could be a good option.
Having a theme for your party is a great way to get everyone excited before the event. Some popular holiday party themes include ugly holiday sweaters, elegant affair, potluck, gift exchange or pajama party.
2. Make a list of what you'll need and create a budget.
Once all your details are in place, it's time to start planning. First, make two lists: one for all the to-do's and one for your anticipated costs, updating them with additional items as you go.
When it comes to party planning, it's a good idea to have a budget in mind so you stay within your means. After all, it can be easy to get carried away with costs when planning an event. Creating a list of all the anticipated expenses with their estimated cost will help you establish a budget and figure out the best avenues and deals for getting everything you need.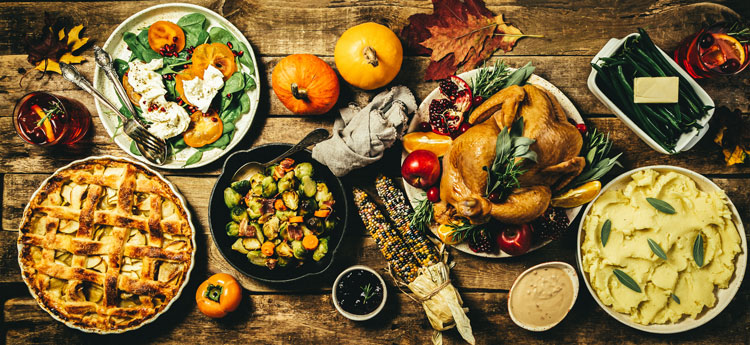 3. Plan a tantalizing menu.
By now, you may have already decided how you plan to serve food to your guests. If you're hosting at home, a sit-down or buffet dinner are both great options. However, if your budget allows and you're going for something fancier, you may also consider catering your event.
If you will be preparing most of the food, choose whether you'll be serving a full meal or finger foods or opting for a showstopping charcuterie board, which can be a major crowd-pleaser.
It's a good idea to have a selection of food options to cater to varying dietary preferences, so be sure to include vegetarian or vegan options and some gluten-free items. If children will be in attendance, consider incorporating some child-friendly choices as well.
If you're making the food yourself, try to prepare as much as possible the day before the party. This way, you're not stressing out the day of the event.
4. Don't forget the drinks!
Be sure to include nonalcoholic beverage options such as soda and sparkling water. These can also be used as mixers if you'll be serving liquor. Beyond the basics, you may consider serving a signature cocktail or mocktail at your event. For example, a vodka cranberry garnished with an orange slice and a sprig of rosemary is a simple and classic option.
Mulled wine is another favorite around the holidays — a warm, comforting wine beverage flavored with aromatics such as orange, cinnamon, cloves and star anise that just screams festive.
If you'd like a blue-themed drink for Hanukkah, search for cocktail recipes made with Blue Curaçao, which gives drinks a captivating blue color.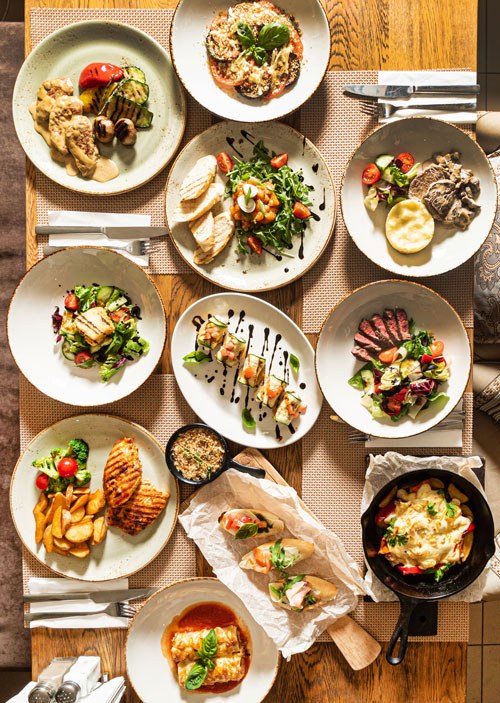 Your guests might also appreciate warm drinks, including a hot cocoa bar, coffee or tea.
5. Deck the halls.
Decorating is easily the best part of party planning. Bring your theme and the holiday magic to life with tinsel, garlands, wreaths, string lights and poinsettias. You can also place a menorah at the center of the table and add a blue-and-white runner and napkins at each place setting. Candles and color-changing smart bulbs can also help set a festive mood.
If you're budget conscious but have luxury taste, get creative with DIY décor options that you can easily re-create at an affordable price.
6. Entertain your guests.
A great playlist is essential for any party. Even if it'll just be played in the background most of the time, music helps set the mood. Choose a holiday playlist from your favorite streaming service or curate your own ahead of time.
Games and gift exchanges such as a white elephant or secret Santa are also holiday party favorites. If you're hosting a gift exchange, sort out the game-play logistics beforehand so you can enjoy the party without worrying about one more thing.
Want to get everyone to join in on the festive energy? Gift guests with holiday headwear or socks, which is especially a great idea if you have a no-shoes policy in your home!
(Visited 98 times, 1 visits today)
Tags:
holidays
,
party planning
Last modified: October 3, 2022