At PURE Plastic Surgery, the focus is relentlessly on producing the best experience for patients. For many women, that involves a significant boost in empowerment and self-esteem after their procedure is complete.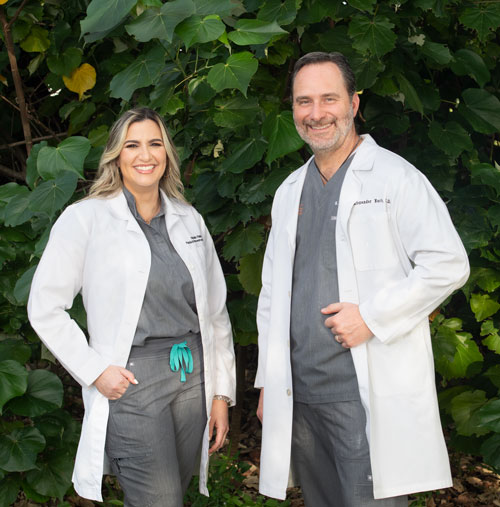 When it comes to plastic surgery and other cosmetic procedures, society has an unfortunate habit of settling on negative reasons why the procedure may have been performed. But what's overlooked in this narrative are the many positive reasons that people choose plastic surgery: to improve their personal mental health and self-esteem by electing a procedure that will make them look better and feel better about themselves.
PURE Empowerment
S. Alexander Earle, MD, FACS, the founder of PURE Plastic Surgery, certainly does not overlook this aspect in his consultations with his patients. In fact, he views empowering patients and helping improve their mental health as the core tenets of his business.
"As a plastic surgeon, I work with women to restore their confidence, improve their appearance and how they see themselves as it relates to their world," says Dr. Earle. "Some have gone most of their lives choosing the happiness of others over their own, and having a procedure done allows them to — for the first time — focus on themselves. I learn a lot from my patients who trust me with their vison and their lives, and that means everything to me."
Dr. Earle's notion that plastic surgery can help women boost their self-esteem and feel empowered is supported by scientific research as well. In a 2020 study of married women published in the World Journal of Plastic Surgery, the study participants reported higher levels of positive body image, mental well-being and sexual self-esteem after their cosmetic procedures.
Redefining Aging
Of course, part of Dr. Earle's mission to empower women through his work is devoted to making women feel better about themselves as they age. Over the years, Dr. Earle has noticed a positive shift in how women perceive aging, and the work of the professionals at PURE Plastic Surgery can play an important role in this paradigm change.
"Women are embracing their age more now than ever," says Dr. Earle. "Years ago, many women wouldn't publicly share their age; and today, you see so much pride in skin care and body routines as they progress through life. We all hear '50 is the new 40,' but really, 50 is 50 and is a beautiful age. Our patients are investing in their total self, which includes food, exercises, products and procedures that can enhance their features in the most natural-looking way."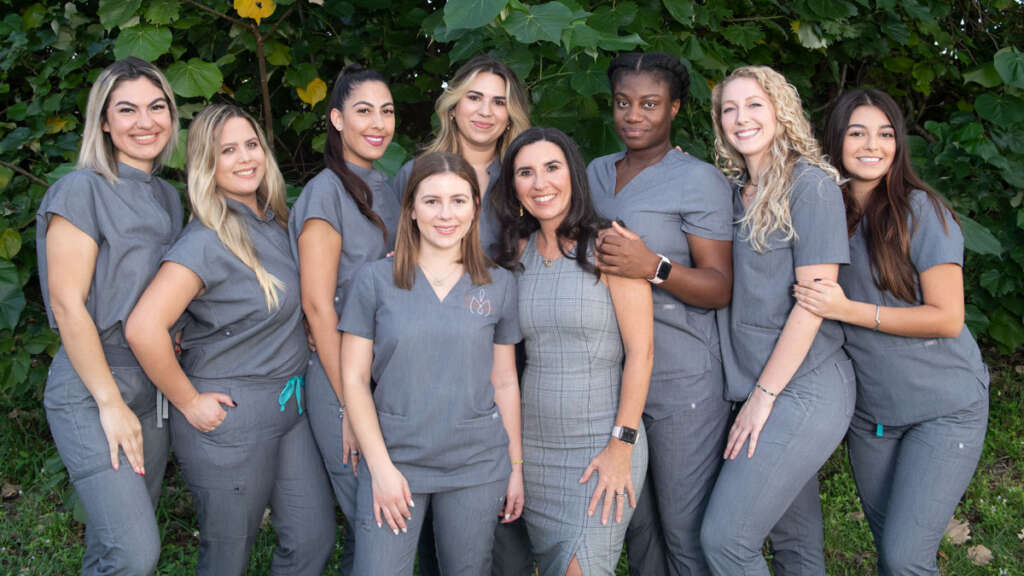 Embracing Customers & Culture
Dr. Earle and his staff support patients of all ages and all cultures. You can see this not only in PURE Plastic Surgery's patient base but in its staff of award-winning medical professionals. "We wanted PURE employees to reflect who we treat each day," he says. "This is important because we want our patients to feel valued, heard and for them to be able to relate to the nurses and care staff — some who share their very personal plastic and cosmetic surgery journeys."
Dr. Earle's wife, Mikele Aboitiz, also happens to be the CEO of the company and spearheads the finances, operations and marketing of the company. She partnered with Dr. Earle to create the inclusive vision of PURE Plastic Surgery, which includes a number of medical professionals of diverse backgrounds. "Dr. Natalia Vidal is a plastic surgeon who has brought so much to PURE, from her artistry to the way she interacts with patients," says Dr. Earle. "She is intelligent, open-minded, kind and always looking for ways to improve our practice."
Empowering Growth
Dr. Earle's empowering and inclusive practices have led to astounding growth since he first opened the business in 2018. As a team of two well-trained and double board-certified surgical professionals, Dr. Earle and Dr. Vidal are ready to handle all your plastic surgery and other cosmetic needs. Whether you're looking for a minor treatment or a total body transformation to improve your mental health and overall well-being, PURE Plastic Surgery has the professionals that you can trust to guide you through the process safely and with fantastic results.
---
For more information about PURE Plastic Surgery, visit pureplasticsurgery.com. The office is located at 7265 SW 93rd Ave., Suite 201; and you can reach them at 305.902.3432.
(Visited 77 times, 1 visits today)
Tags:
happy new year
,
miami
,
new year new you
Last modified: December 26, 2022