Never far from South Floridian conversation, the "State of the Market" is a hot topic for buyers, sellers and real estate voyeurs alike. Constantly changing but always top of mind, it can be difficult to get a handle on just exactly what it takes to buy or sell a home in hot areas such as Pinecrest, Palmetto Bay or Cutler Bay… especially now. But after more than a decade in the business, Lori Lopez is in the unique position, as both brokerage owner and realtor, to look at the big picture… quarantine and all. We spoke with Lopez (via email) in the midst of the lockdown to learn more about the state of the market, what sellers can do to prepare and just what to look for when hiring a realtor.
With the recent challenges of 2020, how do you see the market reacting and what do you see moving forward?
That's a tough question. Real estate was doing relatively well going into 2020 and spring is historically a great time to put a home on the market. We saw the luxury market pick up and we saw the same in the lower end price range ($300,000-$700,000). In areas such as Cutler Bay, West Kendall and as far south as Homestead, affordability drove the market. As buyers were priced out of hot locations more north and centrally located, buyers were forced to head south and west which allowed prices to climb. Inventory was still short, and properties that were priced well went quickly. Many homeowners are also back to having equity in their homes.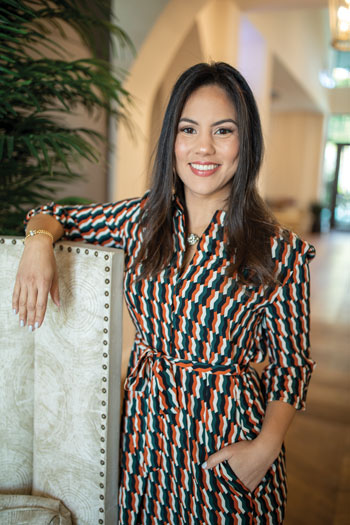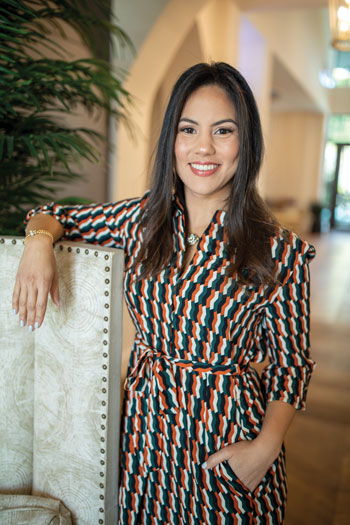 Now, the Coronavirus outbreak is in full effect. The real estate industry is taking it day-by-day and week-by-week. Things are changing quickly as far as how realtors have to perform their practices. For example, we're seeing more video tours taking place. We'll likely see a shift towards virtual showings and more videos to showcase listings in the coming weeks and possibly months.
In the near future, this may be a good time for buyers to get into the market, assuming the mortgage market starts to see some stabilization. There will likely be less buyers to compete with on a home you normally would have seen a bidding war on. Sellers who have an economic reason to sell, a job relocation, a change in family (i.e. divorce or a death) will still need to sell. This will be a time for serious buyers and serious sellers to jump in.
We hope to see interest rates drop, and as the quarantine rules currently in place get lifted, we should see more buyers come back around. Of course, this goes without saying that people need to be able to go back to work once it is safe to do so. If the workforce is forced to stay home for too long, this can create a strain on the market as buyers pull back due to lack of income. The workforce needs to continue earning income in order to pay their mortgages and support their families. If this does not happen soon, it could become a major problem, not only for the real estate industry, but for many industries and businesses across the nation.
What is the state of the market in Cutler Bay and where do you see it heading?
Cutler Bay has been and will continue to be a hot location for buyers. It is affordable, and the town council has done a great job of providing its residents with a beautiful city and tons of activities and parks for residents to enjoy. Buyers are looking for walkability, restaurants, retail, parks, and family friendly activities, and as Cutler Bay continues to allow these things to flourish, it will continue to do well.
For sellers, what are some simple things you recommend in order to get the best price?
I love this question because I get to see it so clearly when I service listings. The sellers who listen to advice almost always get the highest price, and many times over their asking price. First, every listing should start out at the right price. Pricing a property too high will lead to your listing getting stale or having multiple price drops, which triggers a buyer to say, "Let's start low. It has been on the market for a while." So first and foremost, price your home right!
Updated homes tend to fly off the market. If your home is updated and priced right you may get buyers to bid up because inventory, especially updated inventory, is very scarce. If your home hasn't been updated, it's ok! Buyers like to see that the home has been well maintained, at the very least. Keep your home clean. Change your air filters frequently so that there is no black dirt around the a/c vents. Do you have a lot of scuffs and marks on the walls? A fresh coat of paint goes a long way. Similarly, paint those baseboards, it brightens a room tremendously. All of these things matter to a buyer.
Additionally, spruce up your curb appeal. Don't let your home hide behind a lot of unruly landscaping. Clean it up. Plant some color. Lay down some mulch. Again, buyers want to see that the home was cared for. Visible uncleanliness, clutter and dirt leads a buyer to believe there is a lot of work to be done. Cleanliness sells! Buyers know within the first 8-10 seconds of arriving at the home if it's the one. Make those seconds count!
What is your background and how did it lead you into real estate?
Before joining the real estate industry, I was employed by a successful family-owned investment firm in Coral Gables for 8 years. It was during that time I learned the importance of valuing relationships over high sales volume. I found that building relationships based on trust, respect, and effective communication allows all parties to successfully navigate the complexities of a business transaction. I was with that investment firm during the 2008 financial crash. It was interesting to see how the Principal of the firm managed to keep all of her clients at ease during that difficult period. It was clear that the trust, confidence and credibility she fostered enabled her to pull all stakeholders through such a tumultuous time.
Now, almost 12 years later, I have found that the experience gained at the investment firm is very much applicable for me in the real estate industry. Trustworthiness, integrity, reliability, knowledge…these are all necessary qualities to form a solid realtor/client relationship and a successful real estate brokerage. Additionally, I graduated from the University of Miami with a business degree in marketing. That enables me to provide my clients and agents data driven analysis and advice as they engage in the home marketing and sales process. These experiences are an important part of who I am as a broker and who The Home Boutique is as a company.
Why did you open The Home Boutique and what sets it apart from other brokerage firms?
Before opening The Home Boutique, I had been with several different types of real estate companies, large and small, newer and seasoned. I found that none of them were truly aligned to how I conducted my business and how I viewed my clients. Gaining sales was the primary focus and servicing the clients was secondary. While that can be lucrative, I really wasn't interested in selling every single home on the block; I was interested in selling my clients' homes while providing the best service and best solutions possible for their purchase or sale.
I also didn't see that there was a brokerage that focused strictly on residential real estate. There are so many facets to residential real estate from buying and selling your primary residence to investing in properties that will serve as homes for others. I opened The Home Boutique to service only residential real estate needs and made it a point to create a company where our clients can be assured they are working with a knowledgeable, ethical, trustworthy agent throughout their transaction. We are a team of five and my agents are in constant communication with me on their transactions. We truly do work as a unified team sharing experiences, knowledge and suggestions on any given transaction.
What are three things that make a great realtor and, conversely, what's a red flag that you should look for someone else?
Trustworthiness, reliability and ethicality are the three main things that make a great realtor. All the other pertinent qualities usually fall into place when you have a realtor who has these three main qualities. Red flags would be having a realtor who is unlicensed working the transaction. Huge red flag. Too many people take this lightly and I personally think it's unacceptable. If that person doesn't want to take the time to get properly licensed, what does that say about how they're going to handle your transaction?
---
You can contact The Home Boutique Realty at Lori@thbrealty.com, thehomeboutiquerealty.com, or (786) 368-1317.
(Visited 124 times, 1 visits today)
Tags:
Cutler Bay
,
market
,
realtor
,
realty
Last modified: April 13, 2020