Gables' I Know Science is making it their business (literally) to get kids exploring and excited about all science has to offer. The new Merrick Park shop/party space is offering up everything from science birthday parties and award-winning after-school labs and camps, to a unique and expansive selection of educational toys, all specifically designed to maximize fun while encouraging creative thinking. "Families can easily find purposeful and fun services and products to cultivate a positive view and lifelong love for science," says owner Gabriella Brown. We caught up with Brown to learn more about the business, why they chose Merrick Park and just what it means to be the city's first Green Certified Business.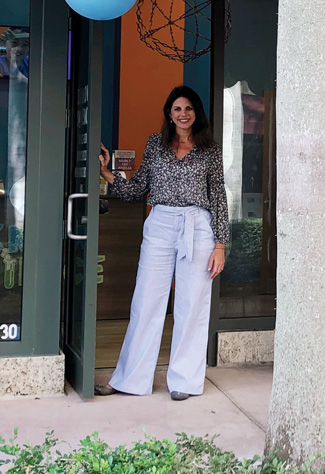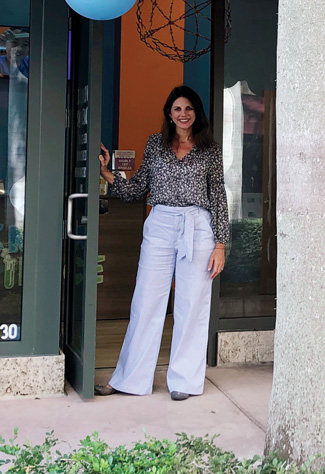 How did the idea for IKS come about?
IKS and its multi-functional concept originated in 2012 as an idea for creating a forward-thinking space where kids could enjoy and explore, hands on, in all fields in science plus a modern space to purchase the latest toys. I Know Science is not just another place, it's an experience where kids (and parents too) are warmly greeted and encouraged to think big while exploring and playing with science. Our dynamic approach allows the multi-functional concept space to offer our customers the convenience of finding a multitude of services (birthday parties, science camp, after school labs, special events) and the latest toys all under one roof.
Why did you choose Coral Gables for your new location?
Coral Gables quickly became the frontrunner. There were key factors on our list such as finding a community-centered atmosphere, a forward-thinking city, the right property, and ease of accessibility for our customers. Choosing the "City Beautiful" and The Shops at Merrick Park fulfilled our priorities and we couldn't imagine a more fitting location for our newest Toy Store and Sci-Lab!
What do you have coming up for the new school year?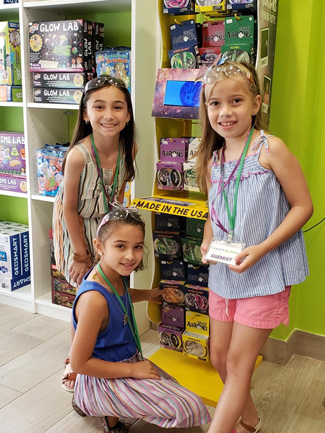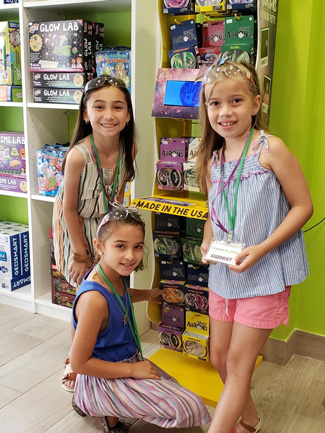 We have many exciting plans for the upcoming school year! Our after-school labs run from September-May, this is a wonderful opportunity for kids to explore all fields in science through fun and engaging experiments. Parents can always count on our science camp during school's days off, winter and spring break (pre-registration is required.) During the weekends we'll continue hosting our Science Birthday Parties, Slime Labs, and seasonal events such as our yearly Halloween Parade, Cookies with Santa and other family favorites. To stay in the know, we suggest you join our mailing list on iknowscience.com or follow @iknowsciencecoralgables on social media and keep an eye out for our monthly calendars.
What do you want the community to know about IKS?
Our customers experience not only warm customer service, but also the convenience of finding worthwhile services and products all in one place. Whether our customers are toy shopping, looking for a party venue, registering for science camp or our after-school labs, they love the plethora of purposeful activities and toy selections we offer for our kids. The IKS impact is exceptionally constructive for kids' development. With that mindset, we have developed and created a place in the South Florida community where kids come to play with science, find the coolest toys, and walk away feeling happy and positive about themselves.
You were named Coral Gables' first Green Certified Business. How did this happen and what does it mean?
From our behind-the-scenes business practices to our chats with the future generation of change-making scientists, our team has always valued and sought to exemplify the power and importance of environmental-consciousness. We aim to produce less solid waste, conserve power and water, minimize our consumption of single-use lab materials, and reduce our overall carbon footprint. Additionally, our eco-innovation curriculum component fosters intentional brainstorming to orient our scientists' engineering to address current environmental crises. With that said, we were thrilled to initially stumble upon the city's Green Business Program- a great opportunity to connect with the Coral Gables community through our existing commitment to sustainability! It has been an honor to pave the way for other businesses to embrace such forward-thinking action, and we are looking forward to elevating our initiatives alongside the growing program.
(Visited 205 times, 1 visits today)
Tags:
fun
,
kids
,
learning
,
science
,
stem
Last modified: September 12, 2019