The South Florida insurance business is hardly an easy arena to navigate and the Jones family knows this firsthand. There are so many different factors you need to think about when looking to take out a policy. You need to know if your homeowners insurance cover water damage, break-ins, and fire at the minimum. You don't want to get flooded and be left in the lurch because your insurance doesn't cover repairs.
Beginning with Hale & Jones Insurance (Randy Jones Insurance) in 1947, the family has had a continuous presence in South Florida's insurance market, with Randy's son Tom taking over the family business (then TR Jones & Company) in the early 80's. And though the market is still putting homeowners to the test, the day-to-day of the insurance biz has, at least, made it just a little bit easier.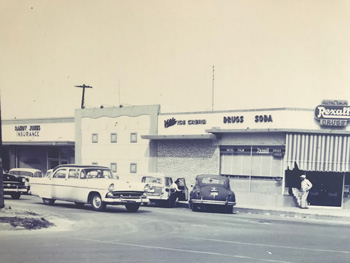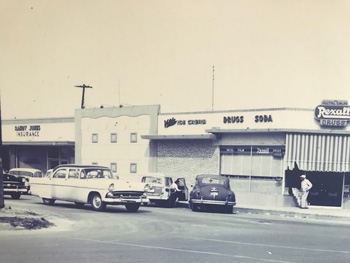 "Back in the old days my grandfather and father would have to rate each policy by hand with pen and paper for each client, each based on the insurance carrier's unique guidelines," says Tom's son, Hamilton Jones. Though the family sold the agency in 2007, Hamilton continued to work there until he launched his own agency, Hamilton Fox & Company, in 2017. "Today we have the same ability to work with multiple carriers to compare coverages, terms and conditions, but thankfully it's all done online."
That speed and thoroughness inspired Jones to create the Hamilton Fox & Company motto of "quick quotes, new options, more savings," taking the philosophies, service and knowledge of his family into a new era, though not a new market. "Florida has the highest home insurance rates in the nation and Miami has, on average, the highest in the state," says Jones. "It is an incredibly challenging market, so you truly have to find someone you trust and who understands the changes happening right now, as well as the fine print in the policies."
Some of those changes include AOB reform (or Assignment of Benefits reform). In a perfect world, an AOB process is an efficient and customer friendly way to settle claims. Unfortunately, the process has been exploited in recent years and has contributed to the surging insurance costs in Florida. "Recent legislation has just been passed, taking effect last month," says Jones. "We have already seen the new AOB legislation positively affect the marketplace; Citizens Property Insurance Corp reduced the previously scheduled rate increase as a result of the new reform. It's a step in the right direction, but only time will tell the exact impact it will have."
Growing up in South Florida (Homestead and now Palmetto Bay), the third-generation agent says he has seen on a daily basis how challenging the home insurance process can be, one reason he dedicates so much time to his clients and their concerns. "Our clients expect more than a simple product or policy; we become their trusted insurance advisor," he says, noting his status as an independent agency adds value to his clients. "It means we can easily and seamlessly secure alternative coverage terms from multiple insurance companies. It's something that we actually do, proactively, at renewal, without a request from our clients."
In addition to home insurance, Hamilton Fox & Co provides auto, flood and commercial insurance solutions to businesses. Jones is also working on an innovative residential windstorm product that will hopefully be released in the near future. But Jones says clients truly appreciate his more than half a century of family experience, something that makes it second nature to manage customer service needs and changes in the marketplace. "My family has been exceeding client's expectations for over 70 years," says Jones. "That tradition of service will continue with Hamilton Fox & Company."
---
Hamilton Fox & Company is located at 12651 S Dixie Hwy #329, Pinecrest, FL 33156. Call 855-4A-QUOTE or 855-427-8683 to speak with a licensed agent. Email inquiries to quote@hamiltonfoxins.com, or visit hamiltonfoxins.com for more information.
(Visited 36 times, 1 visits today)
Tags:
home
,
home protection
,
insurance
Last modified: September 2, 2019