With the beginning of school just around the corner, it's so-long to lazy summer days and back to hitting the books. So, in the spirit of back-to-school, we turned to Miami native Lauren Bercuson Davis, the brains and words behind Happily Ever Elephants. The blog, dedicated to the best in children's literature, was inspired by Davis's own love of books and the desire to share that with her children. For more recommendations (and to read Davis' very inspiring story of her journey from attorney to book blogger) visit happilyeverelephants.com or @happily.ever.elephants on Instagram.
Lauren's Best of Back To School Books.
---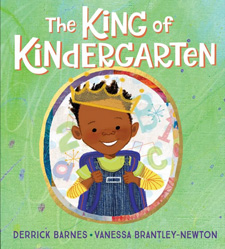 The King of Kindergarten
by Derrick Barnes and illustrated by Vanessa Brantley-Newton
We love it because: Just when you think back to school books are all the same, a new one comes out and blows the others out of the water with its unique spin. This story of a young boy ready to make his mark on kindergarten is fresh and oh-so-fun!
---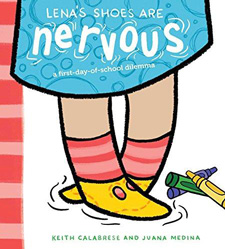 Lena's Shoes are Nervous: A First-Day-of-School Dilemma
by Keith Calabrase and illustrated by Juana Medina
We love it because: It approaches the first day of kindergarten in a novel manner, allowing Lena to help her shoes overcome their jitters about starting school! Who knew shoes could be so shy?
---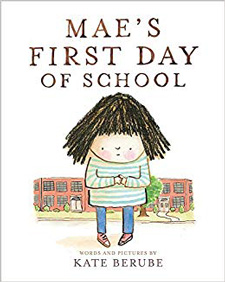 Mae's First Day of School
by Kate Berube
We love it because: It respects the fears many children battle as they begin a new school year and gently reminds kids that they aren't alone with their nerves. All new students get anxious, and even teachers climb trees to calm their fears and hide from their new classes!
---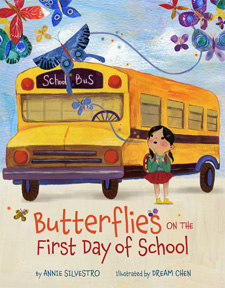 Butterflies on the First Day of School
by Annie Silvestro and illustrated by Dream Chen
We love it because: Many children feel butterflies in their tummies before the first day of school, and this beautiful book puts a fun twist on this figure of speech. Kids can't help but giggle when they discover butterflies slipping out of the characters' mouths, showing that anxiety on that first day is universal.
---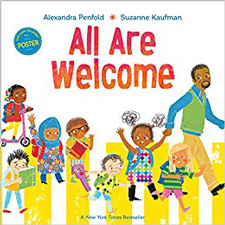 All are Welcome
by Alexandra Penfold and illustrated by Suzanne Kaufman
We love it because: It celebrates students from all corners of the world as they enter a diverse and inclusive school, conveying the vital message that all children are welcome and safe within their classrooms and school communities.
---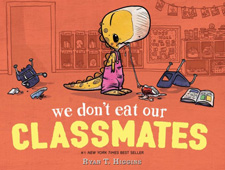 We Don't Eat Our Classmates
by Ryan T. Higgins
We love it because: It provides a fabulous dose of belly laughs to help conquer that back to school fear. As nervous as your little ones may be, they will feel better knowing they won't have to worry about dinosaurs showing up in their classrooms (and nibbling their arms at snack time)!
---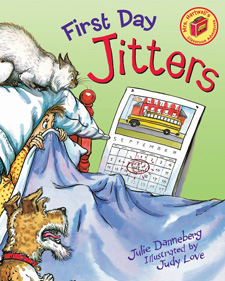 First Day Jitters
by Julie Dannenberg and illustrated by Judy Love
We love it because: When kids read this classic, they get a total kick out of who really gets the jitters when summer ends and the first school bell rings. The surprise will leave children squealing with glee!
---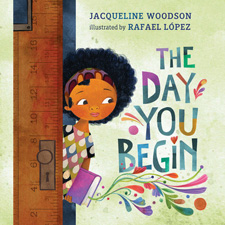 The Day You Begin
by Jacqueline Woodson and illustrated by Rafael Lopez
We love it because: We have all felt scared upon walking into a new classroom and finding the faces staring back at us wholly unfamiliar. This is the story of a girl who discovers that words and shared sentiments become bridges to building connection.
---
(Visited 18 times, 1 visits today)
Tags:
back to school
,
book
,
children
,
elephants
,
reading
Last modified: August 5, 2019