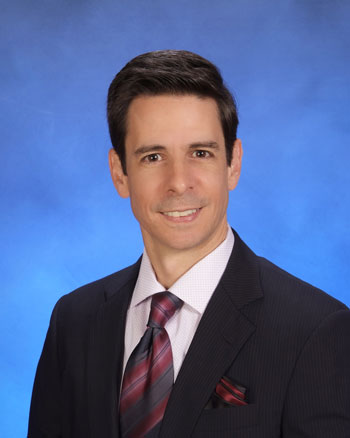 Building a concert band of elementary school students may seem like an impossible task, but Oliver Diez was up for the challenge. Diez, who joined Palmetto Elementary School twenty years ago, has spent most of his career creating what it now one of the most respected elementary music programs in South Florida, offering chorus, beginning band, concert band, drumline and jazz combo, among others. In January, Diez was honored as Miami-Dade Teacher of the Year, bringing home a $5,000 prize and a brand new car, but his focus remains on his students. "The talent my students have achieved is what I am most proud of," he says. "Our fifth graders leave our music program at a music level which matches many eighth graders because of starting their instrument in first or second grade." Last month we spoke with Diez about the well-deserved honor.
How did you get into teaching and what is your connection to music? I began playing the saxophone in the seventh grade but had a great connection with music throughout elementary school by participating in the school chorus, bell ensemble, and various plays. I became a music education major my junior year at FIU and after taking a few education courses I knew I was in the right career path. I felt even more confident in my choice by the time I was doing my practicum and later my internship. I realized how much I enjoyed working with young students.
You have been at Palmetto for nearly two decades, how have you seen the school grow? Our school has grown technologically, which is very important. Technology is a great part of all of our lives and educators have to adapt to this change in order continue reaching out to students. Another area of growth has been the amount of students who are a part of our performing arts program. In December we had almost two hundred students participating in our Holiday show.
Palmetto has an incredible offering of music opportunities for an elementary school. What allows you to offer so much and how do you manage all of it? Consistency and time management has been key in my program's success. All of our groups meet before or after school so many of our students have very long days here. I have help from other instructors. Pablo Reyna, one of our school parents, directs our drum line and Jorge Padron, Miami Palmetto High school's orchestra director, directs our orchestra students on Thursdays and Fridays after school. I direct chorus, beginning band, concert band, and jazz combo on different days of the week. There is a rehearsal of some type every morning and every day after school at Palmetto.
You are taking your students to play at Carnegie Hall in March. How did that opportunity come about, who is going and what will you be performing? A fellow music teacher, Vivian Gonzalez, had her chorus perform there two years ago and gave my name to the event coordinator, who then reached out to me. We submitted a recording of our groups and they officially invited us to perform this March. Our concert band will be the only elementary concert band performing along with middle school and high school bands. Our fourth and fifth grade chorus members will perform in an evening concert alongside other fourth and fifth graders across the country, making a chorus of about 100 students.
Playing an instrument takes a lot of time and dedication, how do you keep elementary students engaged and motivated to practice and work together as a group? During my first year teaching here I would take my saxophone out and perform for my students every few classes. It was this exposure that caught my students' attention in joining band or any other group. Throughout the years students have seen their peers performing on many different instruments which I really believe has intrigued them and motivated them to try that instrument. Sometimes students try it and decide they don't want to continue playing which is fine; it's not for everyone. But the majority of the students who start playing do go on and continue playing until their fifth grade year and beyond. I always compare a music ensemble to an athletic team. Everyone plays a different position and everyone's role is equally important. We're all counting on each other to learn their part and practice their part until it is performed at its absolute best.
(Visited 95 times, 1 visits today)
Tags:
kids
,
music
,
palmetto elementary
,
school
,
teacher
Last modified: March 7, 2019