We are in Women's Month and we want to highlight Ana Teresa Rodriguez a strong young woman, a philanthropist, an astute Real estate investor CEO of "ATR Luxury homes."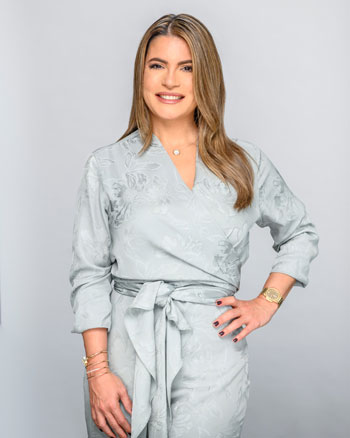 Ana Teresa Rodriguez; is a young visionary woman that prior to being a realtor, was the editor of a magazine, a hard worker that became a realtor and found a successful space in the Real Estate business and though cares for the image of Miami as a "Real Estate destination".
Ana Teresa Rodriguez also cares for the community by being one of the main sponsors and founders of "America Viva Alliance", an alliance of more than 20 non-profit foundations for the education of underprivileged children in the Americas. (americavivaalliance.org) Ana Teresa also sits in the board of New-land theatricals as founder, this organization promotes multicultural diversity and solidarity through music and dance shows and youth cultural programs exploring diversity and solidarity. (newlandtheatricals.org)
As a seasoned Real Estate advisor and investor Ana Teresa has much to say about the Bay Point Community, were she lived and had produced a recent record sale having sold the second highest property in Miami Dade in the last 12 month. A strong woman with a keen eye for Real Estate investment has produced a Record Sale for Bay Point Estate property, represented by Rodriguez.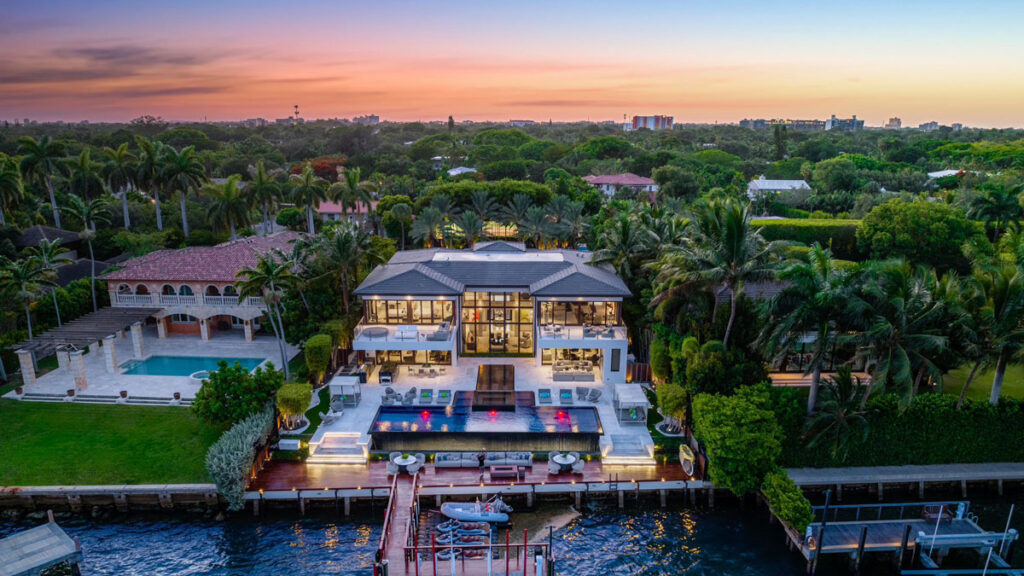 The property is 4505 Sabal Palm
Sold for $38,500,000
7 Beds, 8.5 Baths, 8,207Sq F
This 6-year-old 0.47 bay front 8,207 sq ft custom-built home sold at $38,500,000, setting a record sale for the swanky private community of Bay Point at $4,691 Sq Ft.
This sale represents Miami's second-highest sale after Adrianne's Arsht at 5,365 Sq ft. and the 4th highest sales in Miami Dade county, including Miami Beach, in the past 12 months.
The seller is the well-known owner and CEO of Adonel Concrete Luis Garcia, the number 1 privately owned concrete company in Florida.
The realtor representing the seller is Ana Teresa Rodriguez. Rodriguez is the CEO and founder of ATR Luxury Homes.com, a boutique real estate team within Coldwell Banker dedicated to Miami's real estate luxury market.
ATR Luxury Homes also has a special division dedicated to developing luxury spec homes with multiple projects within the gated Bay Point community.
Luis Garcia and Ana Teresa Rodriguez arrived at Baypoint in 2009 and immediately envisioned the future of this private gated community.
The privacy, location, and views were the perfect combinations for them to call Baypoint their home, and they chose to stay, live, and build what they believe was the future of a residential outstanding community.
They custom built this dream Bay front home with the most luxurious finishes and a collaboration of three famous interior designers, featuring natural materials and marble slabs. The impressive double-height entrance with stainless steel frame, custom design wood finishes, luxurious waterfront entrance finished in black marble, a private motor court for 12 cars, a modern expansive fully infinity pool, and an expansive dock with the most beautiful Miami skyline view.
(Visited 145 times, 1 visits today)
Tags:
home
,
miami
,
real estate
Last modified: March 20, 2023