Anyone looking to buy a home knows that things are tough out there right now, but Stewards of Capital & Co. is here to help.
Since Stewards of Capital & Co. first opened its doors in 2005, John Lopez and his team have worked hard to help people buy the homes of their dreams, even when it seemed improbable. His hard work and dedication to this cause have led to tremendous growth in his business over the years.
What started as a two-man brokerage shop has grown into a full-service financial institution with 15 loan officers, processors and supporting staff. Stewards of Capital & Co. now offers loans in five different states: Florida, Tennessee, Georgia, North Carolina and Idaho.
Giving Back to the Community
This success has provided Lopez with the opportunity to give back to the community through his business. Specifically, he has faced the challenges of today's high-cost, high-interest housing market with two programs tailored to help those in need: the Temporary Rate Buydown program and the Florida Hometown Heroes program.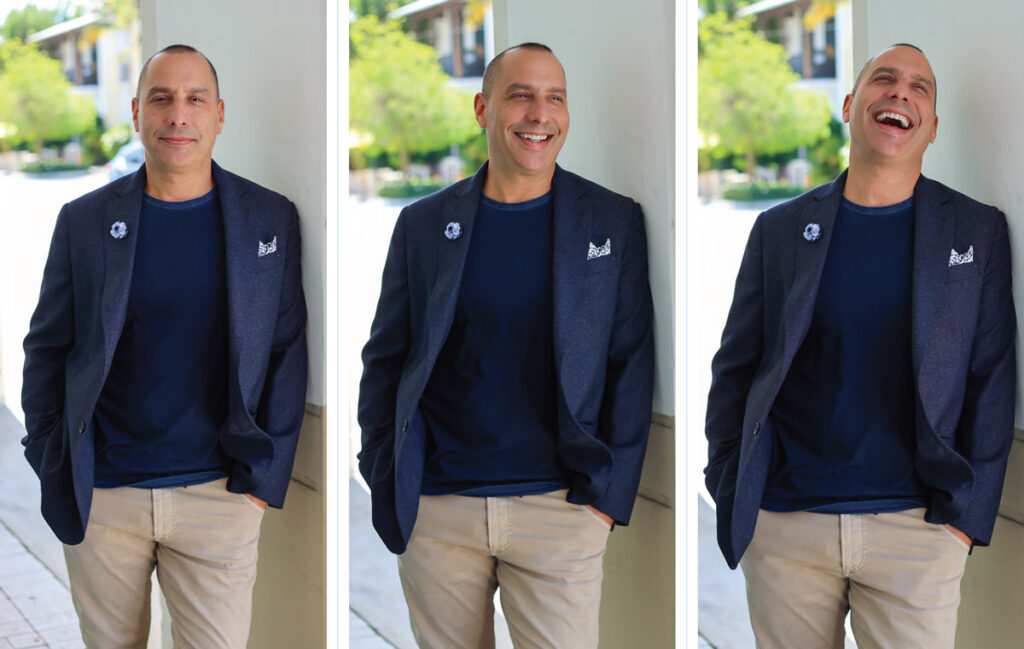 Temporary Rate Buydown
With the high cost and high interest rates on homes these days, many people who want to enter the market are finding it exceedingly difficult to do so. With his Temporary Rate Buydown program, Lopez sought to alleviate this issue by allowing home buyers to ease into their mortgage payments by lowering their interest rates for the first 12 to 36 months of their loans.
This program not only helps sellers move into their homes more easily, but it directly benefits the buyer/borrower. Monthly payments go down, and home buyers can use the savings for renovations or other improvements that they'd like to do to their new home. It can also give the borrower an opportunity to potentially refinance if interest rates go down within a few years.
"Inflation has increased the cost of living in Miami substantially," says Lopez. "This program allows homeowners to gradually ease into their monthly payments without the payment shock associated with today's high interest rate environment."
Lopez has already seen the positive effects of the Temporary Rate Buydown program for his clients. In fact, one of his recent borrowers was able to move from a rental unit into a home she thought she couldn't afford thanks to the benefits of the program. The program reduced her mortgage interest rate from 5.75% to 3.75% and reduced her monthly payment by more than $550 for the first year of the loan. Thanks to the program, she was able to save more than $10,000 over the course of the first two years in her new home.
Hometown Heroes
Stewards of Capital & Co.'s other new offering, Hometown Heroes, is a state-wide program offered by the Florida Housing Finance Corporation. Lopez and his team will help potential home buyers determine their eligibility for the program and ensure that they get the possible benefits of it when buying their first home.
Hometown Heroes helps make homeownership more affordable for frontline workers such as law enforcement officers, firefighters, educators, health care professionals, childcare employees and active military or veterans. The program provides down payment and closing cost assistance for qualified individuals who are trying to purchase their first home. Assistance in some cases can equal up to 5% of the total loan amount.
"When you think of hometown heroes, we think of firefighters, police officers, health care workers, teachers and other essential workers who risk their lives every day to make sure that our communities stay safe and functioning," says Lopez. "But they are also the volunteers who take care of the elderly, the mentors who guide our children and the community activists who strive for positive change. We should take a moment to recognize these hometown heroes and thank them for their dedication and hard work."
As a husband and father to two little girls, Lopez understands the important roles these heroes play in our daily lives, especially those of our children. His wife, Lori Lopez, is a real estate broker and owner of The Home Boutique Realty, making real estate a true family business for them.
The Importance of Philanthropy
Philanthropy has always been a core component of Lopez's business model at Stewards of Capital & Co., and he's happy that he can offer the community more home buying opportunities in this challenging housing market.
"Strong communities are the bedrock of society," he says. "Our mission in the communities we serve is to provide borrowers with access to capital to purchase a home and create wealth. We strive to make these programs accessible to everyone."
---
John Lopez is founder, president and CEO of Stewards of Capital & Co., located at 7301 SW 57th Court, Suite 550, in South Miami. For more information, visit their website at stewardsofcapital.com or call 305.448.5550.
(Visited 115 times, 1 visits today)
Tags:
dream home
,
home
,
miami
,
real estate
Last modified: February 27, 2023