Miami offers a lot of choices for plastic surgery, but you'll be hard-pressed to find someone better qualified and more highly regarded than Dr. Earle and his team at PURE Plastic Surgery.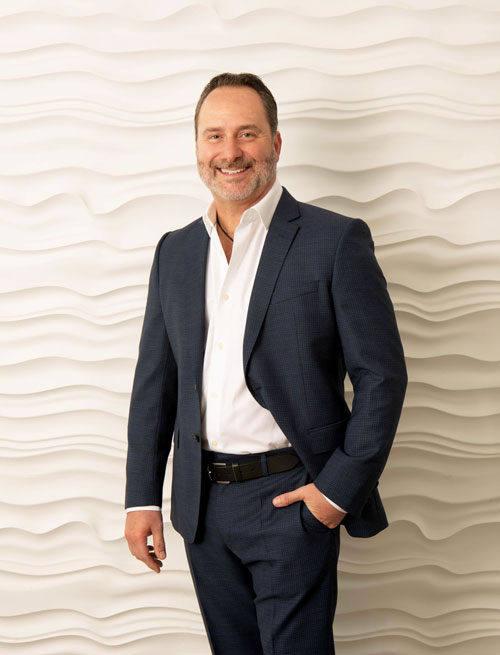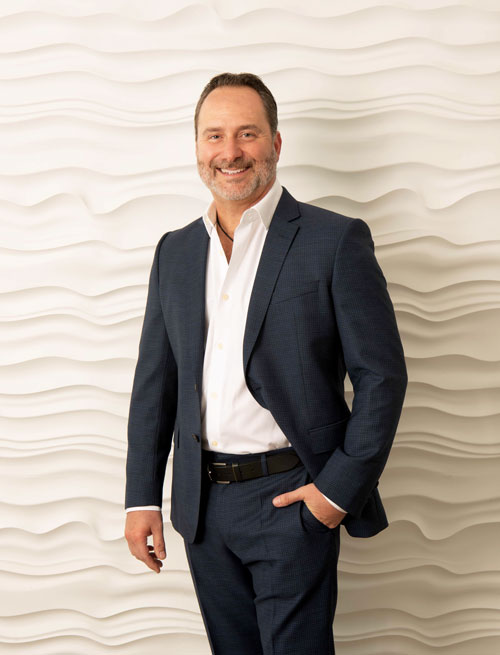 Whether you're considering a face-lift, breast augmentation, Brazilian Butt Lift, BOTOX™ or another cosmetic procedure, there's no question that it's a big decision. You are putting your body and your trust in the hands of a professional who will be impacting your future physical appearance.
Meet Dr. Earle
Throughout his long professional career as a plastic surgeon, few doctors have earned as much goodwill and trust as S. Alexander Earle, M.D., FACS, the founder of PURE Plastic Surgery. Board certified by both the American Board of Plastic Surgery and the American Board of Surgery, his credentials are impeccable. He received his undergraduate education at Princeton University, and he attended medical school at New York University. His plastic surgery training took place at Duke University, one of the top schools in the nation, after which he became a staff member at the prestigious Cleveland Clinic of Florida. All these years of training and experience ultimately led to Dr. Earle branching out on his own with PURE Plastic Surgery in 2018.
If there's anything that's more impressive than his credentials, it's Dr. Earle's reputation among his patients. Countless testimonials praise Dr. Earle not only for his expertise and outcomes but also for his knowledge, friendliness and openness with his patients. He is known for taking the time to answer all his patients' questions regarding this important decision, and he does so in a friendly, open and trustworthy manner. You can even take a video tour of his state-of-the-art facility on PURE Plastic Surgery's website before you arrive for your consultation. What's more, Dr. Earle was just named president of the World Association of Gluteal Surgeons (WAGS). As you can see, there are countless reasons why Dr. Earle is regarded among the top plastic surgeons in the country.
For a more specific example of Dr. Earle's expertise, one only has to consider his track record with a procedure known as BBL, or Brazilian Butt Lift. As of 2022, the Florida Board of Medicine now requires the use of ultrasound during the procedure for guidance to make the procedure safer and more effective. Dr. Earle, however, has been performing BBL procedures with ultrasound guidance since 2019. He is a pioneer in this technique and has trained multiple other surgeons in the proper way to perform ultrasound-guided BBL procedures. He's always made safety his top priority, and that is evident by his many years of successful BBL procedures.
Accessible Options
With Dr. Earle's impeccable credentials and outstanding reputation in the industry, you might expect his clientele to consist solely of celebrities and the ultra-wealthy. However, that is simply not the case. Many of his patients are moms and working women who want to feel good about themselves, get back into shape or otherwise improve their appearance. As a native of Puerto Rico, Dr. Earle is also fluent in both English and Spanish; so he's able to communicate well with a wide range of patients.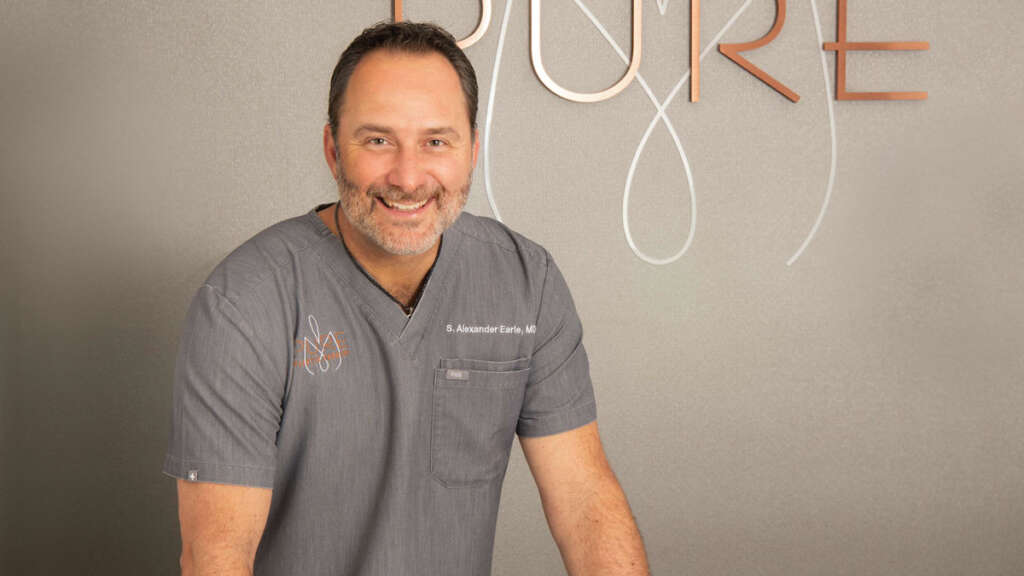 A Growing Business
PURE Plastic Surgery is a family business that has continued to grow since it first opened a few years ago. Dr. Earle's wife, Mikele Aboitiz, handles the business side of the operation as the company's CEO. Dr. Natalia B. Vidal, who specializes in plastic, reconstructive surgeries and aesthetic procedures such as body contouring, breast procedures, labiaplasty and rhinoplasty, joined the team in 2021. She completed her surgery residency at the University of Puerto Rico before completing not one but two medical fellowships: one in burn and reconstructive surgery at Albert Einstein College of Medicine in New York and another in plastic and reconstructive surgery at the University of Miami.
"I chose PURE Plastic Surgery because I've been following Dr. Earle's work for a while, and I fell in love with the way he has built this home for patients and the way he focuses his work on patient safety and great outcomes," says Dr. Vidal.
As a team of two well-trained and experienced surgical professionals, Dr. Earle and Dr. Vidal are ready to handle all your plastic surgery and other cosmetic needs. Available procedures at PURE Plastic Surgery include the previously mentioned BBL, liposuction, arm lift, thigh lift, tummy tuck, breast augmentation, breast reduction, face-lift, neck lift, eyelid surgery, rhinoplasty and many more options. When it comes to nonsurgical treatments, they also offer BOTOX treatments, fillers, Qwo cellulite treatment, microneedling, Morpheus 8 and more. Whether you're looking for a minor treatment to feel better about yourself or a total body transformation, PURE Plastic Surgery boasts the top professionals that you can trust to guide you through the process safely and with fantastic results.
---
For more information about PURE Plastic Surgery, visit pureplasticsurgery.com or call 305.230.4326. The office is located at 7265 SW 93rd Ave., Suite 201, in Miami.
(Visited 115 times, 1 visits today)
Tags:
brazilian butt lift
,
cosmetic
,
duke
,
plastic surgery
Last modified: August 1, 2022