If you've ever experienced a hurricane or tropical storm, then you know just how important high-quality home materials can be. The same is true when it comes to the security of your home, as well as its reliability, energy efficiency and more.
The impact windows and doors sold and installed by Alco have many benefits over standard windows and doors, some of which you may not even have considered. Here's what you need to know.
It's for these reasons and many others that retired Marine Sergeant Luis Alvarez began selling impact windows and doors when he first started his business, Alco Windows and Doors, in 2017. What started as a small business with a single truck has expanded over the years to provide high-quality impact windows, doors and garage doors to thousands of customers throughout South Florida.
Why Choose Impact?
According to Allan German, the director of business development for Alco Windows and Doors, there are many reasons why customers should choose the impact windows and doors available from Alco. The first reason is security, or peace of mind for your home.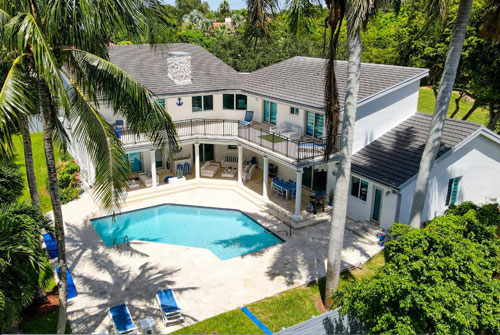 "Impact windows and doors are much more difficult to break than traditional products," says German. "They're also fitted with stronger locking mechanisms that make them even more resistant to forced entry. In addition, impact windows can't be removed from the outside; so even if a burglar does manage to break the glass, they won't be able to enter your home."
Stronger, more secure doors and windows are certainly desirable; but German says the impact products available at Alco offer several other advantages, including:
Reduced noise. Impact windows and doors have thicker glass and tighter seals than their competitors, and that means your home will remain quieter, even in high-traffic areas.
Fewer UV rays. Impact windows filter the sun's harmful UV rays, which not only protects your family but keeps furniture, flooring and other household items from fading as well.
Greater comfort. Impact windows make your home more energy efficient and keep the whole house at an even temperature. That way, you won't be cold in one part of your home and hot in another part.
Improved health. Impact windows and doors are well built to keep out moisture and condensation, which means they aren't prone to mold growth over time like other windows and doors.
Better reliability. Impact windows and doors are well made and very easy to use; they're easy to operate, open or remove if needed.
Lower bills. With their solid design and greater efficiency, you'll ultimately see the true impact of these well-made windows and doors in the form of lower utility bills.
Higher resale value. Home buyers are also willing to pay more for a house with impact windows and doors installed, so you should see a higher return on your home investment when it's time to sell.
The Alco Advantage
If you're considering giving your family and home the advantages of impact windows, doors or garage doors, Alco Windows and Doors is a trusted expert for your home's needs. German says that Alco's team of experts helps their customers understand the science and benefits of their products, offers flexible payment options and provides comprehensive customer service from point of sale until the products are successfully installed in the home.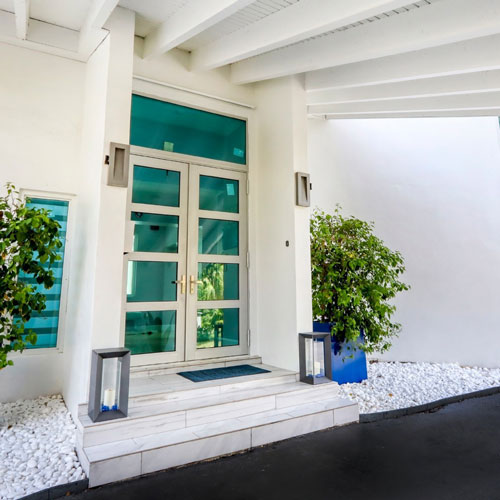 The key tenets of Alco's customer-centric approach are covered by a mission statement that they call "The Alco Way." It ensures that their customers receive the highest level of service before, during and after their door and window project from a friendly, clean and professional installation crew. All services and costs are explained clearly up front so there are no surprises, and the windows and doors come with a lifetime installation guarantee.
"We work hard every day to provide the lowest product delivery and installation services in the industry," says German. "Thanks to strategic partnerships with key manufacturers, we're able to, on average, complete installations in three to seven days after receiving the custom windows and doors from our manufacturer."
---
Alco Windows and Doors headquraters is in Doral at 1421 NW 89th Court along with a local showroom located at 14301 S Dixie Hwy. in Palmetto Bay. For more information, call 305.376.7205 or visit their website at alcoimpact.com.
(Visited 87 times, 1 visits today)
Tags:
home
,
Hurricane Season
,
miami
Last modified: July 5, 2022