In the Miami luxury housing market, few Realtors provide the personalized, boutique-style experience that you can expect from Lori Lopez and her team at The Home Boutique Realty.
When Lori Lopez first entered the real estate business in 2012, she knew she wanted her future in the profession to be focused on giving customers the best experience possible. This mission ultimately led her to venture out on her own in 2017 with The Home Boutique Realty, and her business has only taken off from there.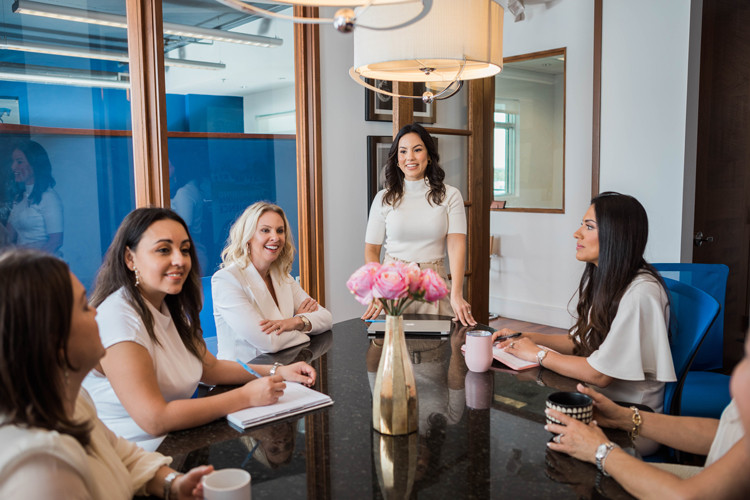 "Since inception, the company has maintained my core values at the root: offering exceptional, boutique-style, personalized service to our clients to assist them in achieving their real estate goals," says Lopez. "I started with two agents and myself and have slowly grown to nine agents total."
A Thriving Business
Lopez's steady growth as a licensed broker in the Miami luxury real estate market is the result of dedication, hard work and a focused strategy on building her real estate business the right way. Specifically, she is set on maintaining the core principles of her business, even as the company grows larger.
"I'm very selective in who I bring on board," she says. "We have to be like-minded in our approach to the real estate transaction and the rapport we strive for with our clients. I plan to remain a small brokerage where our clients don't get shuffled around to different people and we can keep that personalized approach."
The Keys to Success
When asked about how she has continued to grow and thrive in a such a competitive industry, Lopez is quick to give credit to the wonderful people on her team.
"I consider my team as consultants rather than Realtors," says Lopez. "As consultants, we have a duty to our clients to provide the most accurate information so they can make the best, most informed decisions. When a client thinks of our team, I want them to know they can count on us for accurate information, exceptional work ethic and a solutions-oriented mindset."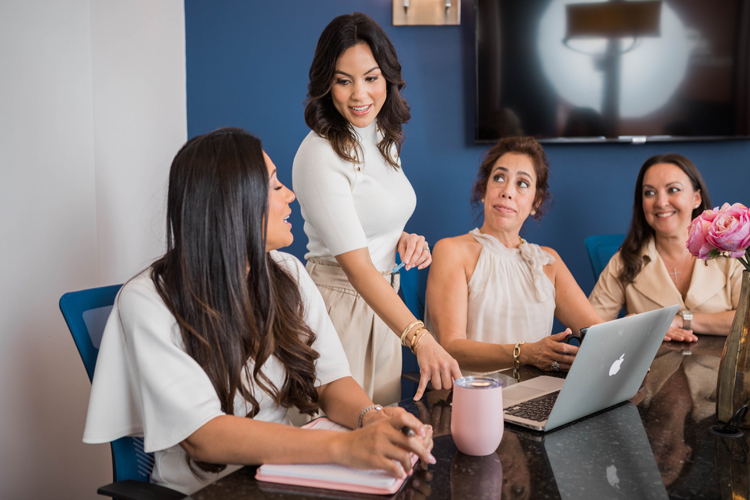 Navigating a Challenging Home Market
There's no question that the real estate market is a bit of a roller-coaster ride these days, but Lopez's team of consultants can help you navigate the challenges. If you're a buyer, The Home Boutique Realty helps prepare their clients to act quickly if they love a home.
"For buyers, don't overthink the asking price," she says. "If you see a home, be ready to make an offer quickly and have your financing in order. Working with an experienced agent like Home Boutique Realty definitely helps in this area."
As far as sellers go, Lopez says they are really in the driver's seat in this market. "If you're thinking of selling, stop thinking and start doing," she says. "If you have an outdated home, you're lucky to be in this market because you don't have to do much to get it sold quickly. Pricing is still key, as you don't want to overprice your home too much so potential buyers don't consider it a serious sale."
Whether you're a buyer, a seller or both in this market, the dedicated team at The Home Boutique Realty pride themselves on delivering a personalized, customer-focused approach that fosters long-term client relationships.
---
The Team That Goes Above and Beyond
Lori Lopez credits the success of The Home Boutique Realty to her superstar team of consultants who are happy to go the extra mile for their clients. Trish Sanders, one of the consultants, is a great example. "Trish had a home listed last year, and mold had been found inside," says Lopez. "Right away, she got to work on finding a mold remediation specialist for her seller. She met the specialist at the property to gather the scope of work and monitored the work until it was complete, and the home was ready to relist. That is going above and beyond to get the sale completed for her seller with as little headache as possible for him."
Another consultant who consistently takes things to the next level for her clients is Silvia Jackson. As a lifelong resident and homeowner in Miami, Jackson has a special bond with the city and its people. This gives her the edge in meeting any need that might arise for her clients. "I feel that one of my strengths is my ability to provide a complete experience for my clients," says Jackson. "Having lenders, attorneys, inspectors, contractors and the like at my fingertips to work in tandem with to make the home buying or selling experience smooth for my clients is key. The ability of putting myself into my clients' shoes also provides me with the empathy and experience to help them navigate this life-changing transaction."
---
The Home Boutique Realty, located at 7301 SW 57 Court, Suite 550, in South Miami, specializes in several neighborhoods, including Pinecrest, Palmetto Bay and Cutler Bay. Call 786.368.1317 or visit thehomeboutiquerealty.com for more information.
(Visited 263 times, 1 visits today)
Tags:
home and design
,
miami
,
real estate
,
realtor
Last modified: April 4, 2022