Together, the Miami Marlins and NIKE are committed to grow the game of baseball and softball across the South Florida community, with sports-based programs providing access to play and life-changing social and emotional learning opportunities. With this significant commitment, Nike joins the Marlins' efforts in developing local youth into champions on and off the field!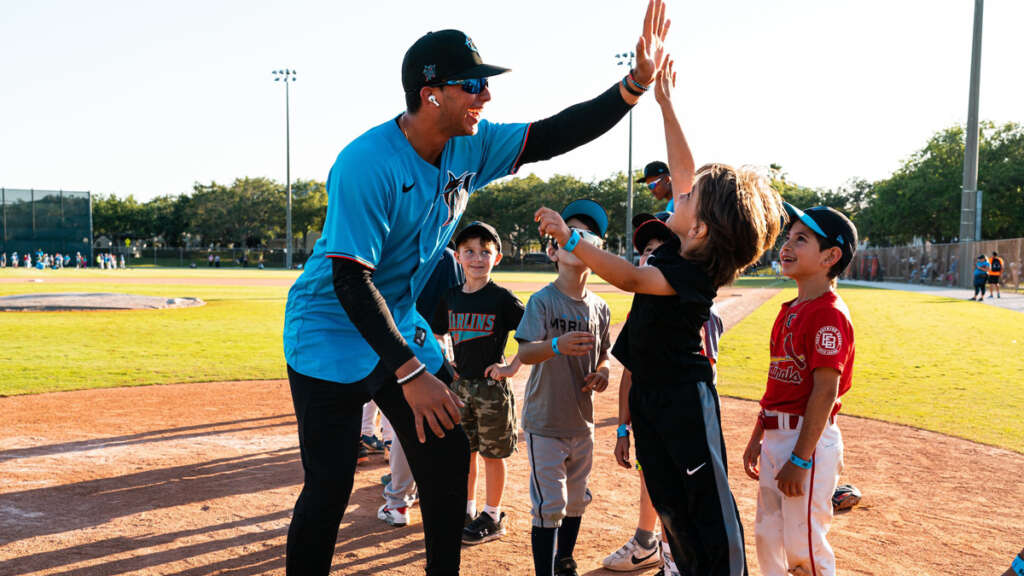 This year, Nike and the Marlins are joining together on several Miami Marlins Foundation programs. Among them are:
Great Minds-Great Athletes Program for 2022-23 School Year
The award-nominated mental wellness program returns for the third year, focused on providing student-athletes and their support group (coaches, staff, and parents) the skills to improve students' social and emotional needs. The program has grown to 27 schools in Miami-Dade County Public Schools and provides a positive, character-building experience focused on the youths' social and emotional growth.
Marlins Rookies
Marlins Rookies is a program that introduces the game of baseball and softball to youths ages 6 to12 through fundamental lessons while incorporating social and emotional learning through Jackie Robinson's nine values. The program will operate out of General Jose Francisco Morazan Quesada Park in Little Havana and Gwen Cherry Park in Liberty City.
Marlins Jr. RBI
The Marlins Jr. RBI program is a free youth outreach initiative for children ages 5 to 12 creating an opportunity for kids to participate in baseball and encourages academic achievement while teaching the value of teamwork.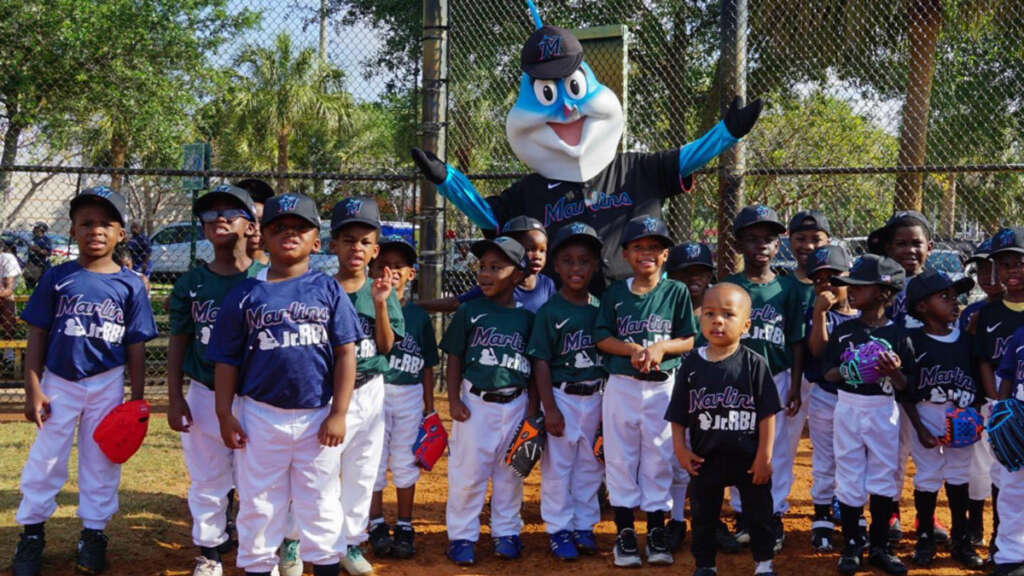 Jackie Robinson Foundation Scholar
Nike will join the Marlins in awarding one $20,000 scholarship as part of the Jackie Robinson Scholarship program. The Miami Marlins committed $420,000 to the Jackie Robinson Foundation in 2020 to establish an annual scholarship in perpetuity to a deserving outstanding African American student from South Florida that demonstrates Jackie Robinson's nine values.
Marlins Baseball and Softball Field Day Events
This series serves as a positive platform to introduce the game of baseball and softball to youths and get them excited to learn how to play. Each event will incorporate instructional stations that teach kids the fundamentals of fielding, hitting and base running, as well as character development. Events will take place in Miami and Jupiter.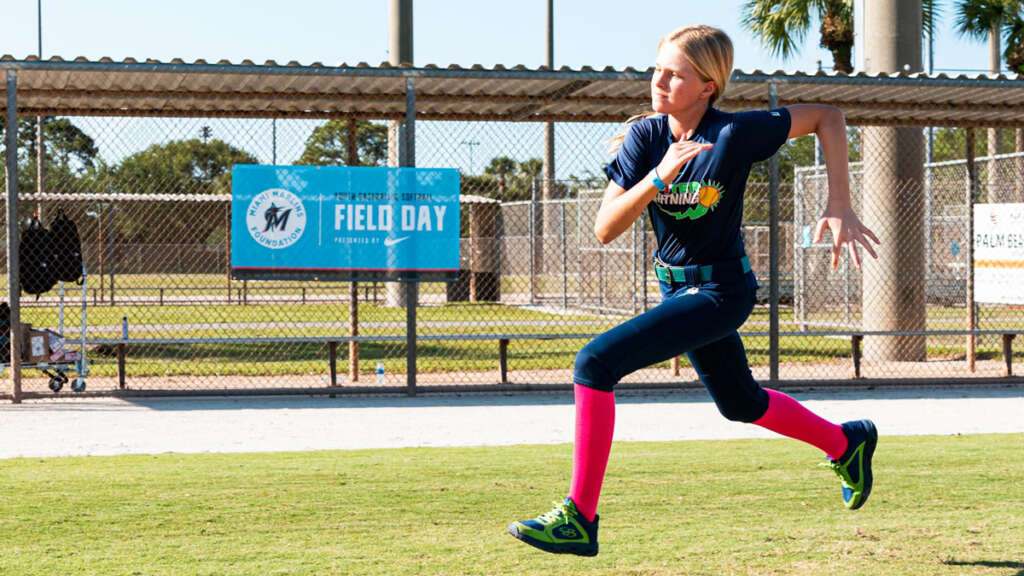 Baseball Equipment Packs
The Marlins and Nike will support the local community by providing needed resources to youths to get active. The Miami Marlins Foundation will give select South Florida high school baseball teams an at-home Play Pack to promote fitness, help with practice and improve their baseball and softball skills. Play Pack contents include a baseball, softball, fielding glove, bag and shirt.
Coaches and Player Development Series Workshops
The Developmental Series is a program for our youth participants and coaches to offer opportunities for development and professional growth off the field. The series consists of various workshops at loanDepot park that highlight important topics from effective coaching methods to health and mental wellness for young athletes. Each event of the series is designed to enhance the experiences of learning the game and provide correlations between sports and life lessons.
Youth Gamechanger
Nike will join the Miami Marlins Foundation in spotlighting a Youth Gamechanger during the Marlins annual Impact Week presented by UKG. The local student will get a full VIP experience at a Marlins game with surprises and a special donation.
(Visited 38 times, 1 visits today)
Tags:
miami marlins
,
miami marlins foundation
,
nike
Last modified: April 25, 2022