Nobody knows the Village of Pinecrest neighborhood quite like ONE Sotheby's International Realty's Michael Martinez, whose goal is to help you find your dream home.
A South Florida native, Michael Martinez has long devoted his professional career to the local real estate market. Over the past several years, this dedication to his craft has paid off with some amazing accomplishments.
Martinez has already been recognized as a top producer for ONE Sotheby's International Realty for the past seven years, but in 2020, he rose to become the agency's No. 1 producer. Then in 2021, he took it to a level never before seen, becoming the first agent to sell $100 million of real estate in the Village of Pinecrest in under 10 months. These are just a few of the reasons that Martinez is considered one of the most distinguished and innovative leaders in the luxury real estate industry, as well as a Realtor well known for his principles of integrity and expert ability to negotiate successful transactions.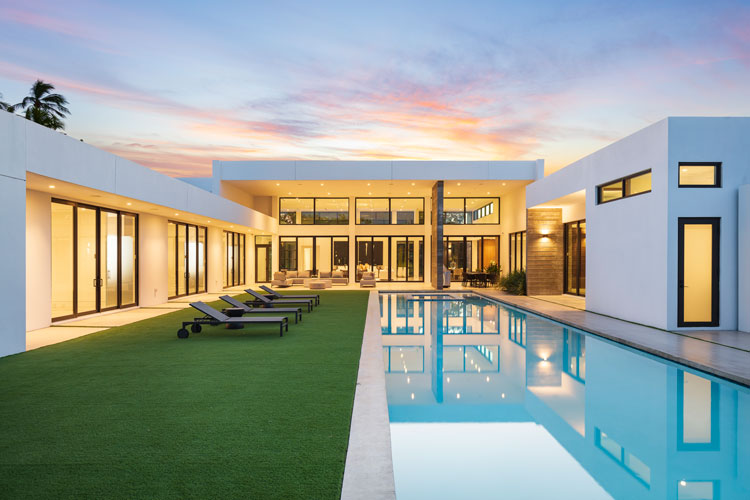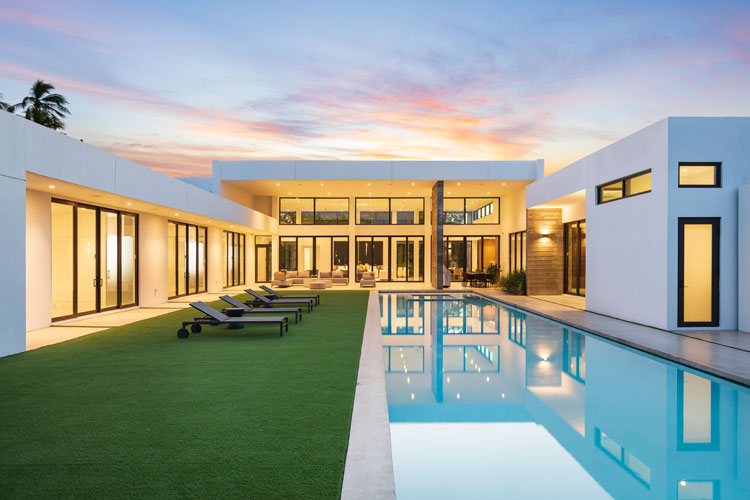 Riding the Real Estate Wave
Everybody knows how hot the real estate market is right now, but Martinez says that the Miami market is on another level. "With remote work as the new normal and people looking to spend time outside in the sunshine, South Florida attracted businesses and buyers primarily from the Northeast and California," he says. "Miami no longer became just a place to visit. It became a destination where people want to live, work and raise their families."
The Village of Pinecrest — with its estate homes, large lots and picturesque surroundings — has become extremely in demand for luxury home buyers in recent years. "Over time, Pinecrest has evolved into one of the most desirable places to live in Miami, drawing in wealthy buyers from around the world who are attracted to the large lot sizes," says Martinez. "People are seeking the highest and best use of the acreage in Pinecrest that is hard to find in other areas of South Florida."
The focus on Pinecrest has brought a lot of changes to the area as well, notes Martinez. As demand for expansive lot sizes increases, we're seeing a lot of redevelopment in the area. For example, many people are buying older homes to remodel them or replace them with new ones. They're also improving the properties by adding luxury amenities like home theaters, home offices, gyms and multi-car garages.
Firsthand Experience
As a Pinecrest homeowner himself, Martinez has firsthand experience of what it's like to live and work in the area; and he knows just how special a place it is to spend time and raise a family. "Working and raising my children in Pinecrest has truly enabled me to establish a personal connection with buyers and sellers looking to call Pinecrest home," he says. "It has given me the perspective and area expertise that not many agents can offer."
For many, Pinecrest offers the perfect blend of the best of South Florida, including beautiful homes, expansive lot sizes with lush landscaping, proximity to top attractions and a private community feeling close to the city. "The neighborhood also has incredible school options, both public and private; great parks and recreational facilities; and amazing police and fire departments," adds Martinez.
Entering the Pinecrest Market
While there is no question that Pinecrest is an incredible neighborhood, the challenge for buyers is the current highly competitive housing market. Still, Martinez has the inside scoop on all of the upcoming listings and future sellers entering the market, which is an added value for his clientele. With low inventory, buyers have developed a keen interest for off-market homes and pocket listings that give them firsthand knowledge and opportunity in this new market.
---
Michael Martinez is vice president at ONE Sotheby's International Realty, located at 1430 S. Dixie Hwy., Ste. 110. For more information, call 305.979.9367 or visit their website at michaelmartinezrealtor.com.
(Visited 251 times, 1 visits today)
Tags:
buying
,
miami
,
Pinecrest
,
real estate
,
selling
Last modified: October 25, 2021