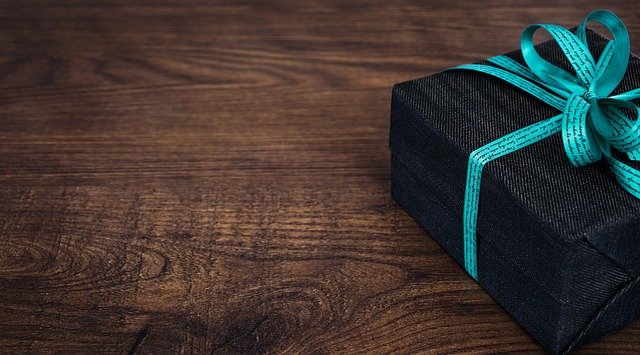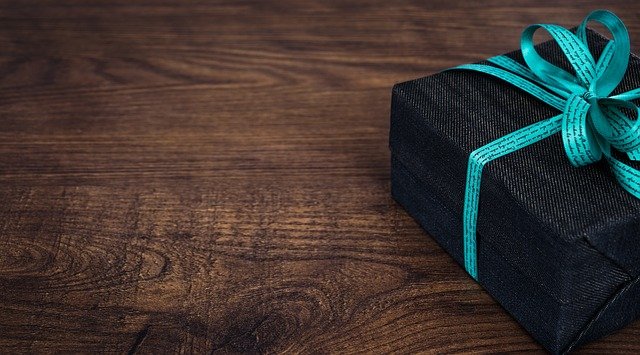 Like throngs of others, this June you may find yourself struggling to find that perfect gift for the important "dads" in your life, whether that be your own father, husband, boyfriend, brother, or another deserving man. While the overarching gesture of giving recognition and appreciation for a job is well done is most important, gifting them anything special can evoke genuine joy and certainly gratitude. There is a myriad of gift ideas to choose from, like gifting them cute-looking Personalized Bobbleheads, electronic gadgets, or clothing accessories. Here are a few gift ideas that I like this season.

Cardinal Compass (http://www.cardinalcompass.ca)
There's nothing I love more than an heirloom gift-something that can be cherished now and then passed down through the generations-and for that I adore Cardinal Compass. This modern working compass can be custom-engraved to become the perfect symbolic gift for any life milestone…or serve as a handsome gift just because. A compass can symbolize following your life's path and staying on course, while also inspiring by making clear which way is north. Made out of solid stainless steel with a gold plated coordinate ring, the Cardinal Compass is handcrafted with the finest quality to ensure it can stand the test of time. Each compass includes personalized laser engraving and a premium gift box to make it a touching gift for Father's Day or any other occasion or event like baptism/christenings, milestone birthdays, weddings, anniversaries, graduations and even as a memento to memorialize someone who has passed. The Cardinal Compass has brought back the age old art of compass making, crafted out of solid stainless steel that's polished to a mirror finish. With a gold plated coordinate ring, the Cardinal Compass was designed to provide a timeless shine. Each compass is lovingly hand assembled and made to order. With a portion of each sale going to charity, each compass also gives back by helping a former inmate find their way back into society.


Neon Sign from Neon Filter
Perfect for a new man cave or basement, a neon sign can be a great addition for your dad's private space. They come in a range of different colours and designs, so you're sure to be able to find one he likes. You can even customise them to say something special. Neon signs were especially popular in the 1980's after they experienced a resurgence, prompted by the demand for bright, modern colours as people moved away from the browns and beiges of the 70's. So, if your dad was a teen in the 80's, this might be a great retro gift to take him back to his youth.

EQUINOX 800 Metal Detector (https://www.MineLab.com)
The EQUINOX 800 Metal Detector with Multi-IQ technology from Minelab redefines all-purpose detecting for beginners, all the way to serious enthusiasts. Adaptable for all target types and ground conditions, the EQUINOX 800 is a true turn-and-go metal detector. The EQUINOX 800 is adjustable to finding different target types in a variety of ground conditions, including the added Gold Mode. With the EQUINOX 800, detect modes and operating frequency can be instantly changed at the push of a button for a dynamic and uninterrupted detecting experience. The clear LCD features large target ID numbers so you can see your target at-a-glance. All of the information you need when detecting is right there in front of you and nothing goes undiscovered, as no terrain is off limits. Minelab's broad range of metal detectors finds metal materials on all kinds of terrain and through magnetic minerals, iron-rich soil, deep water and snow. Every product that bears the Minelab badge is built rugged and precise. Adaptable to any season, they're durable, reliable and reported to be the best at finding gold over any other brand on the market. As a legacy brand for over three decades, Minelab has made the leading metal detectors for the core consumer for years, continuing to introduce innovations helping new enthusiasts discover the joys of metal detecting.

Outdoor Fire Pits from The Charming Bench Company (https://TheCharmingBenchCompany.com)
Give Dad the gift of the outdoors this Father's Day with fire pit options from The Charming Bench Company. One of my personal favorites is the Liberty Fire Pit with Hollow Base by Ohio Flame, which combines bold and linear styling with exceptional American quality and durability. With no parts to break or wear out over time, this fire pit can endure several years guaranteed by Ohio Flame's lifetime warranty. Crafted from thick carbon American steel, which comes from its local-area steel mills, no maintenance is required for this fire pit. It's designed to withstand the potential harmful weather elements of being outdoors all-year-round. The Liberty Fire Pit is 100 percent American-made and is crafted by a local artisan in a natural steel finish that will develop a natural iron oxide patina and gradually darken over time. It also features a substantial Rain Drain to allow for water drainage amid the elements. Another fire pit design I love is the 30-inch Wood Burning Fire Pit With Scroll Design that will also beckon Dad outside for a cozy respite. Enjoy roasting s'mores with kids or ice-cold beer by the fire, as this handsome design is sure to be a vivid focal point on the patio or deck for many seasons to come. For convenience, it comes with an 18-inch wood fire poker to assure a safe and steady flame throughout use. Its mesh screen looks visually appealing while being functional to keep people safe from embers that may accidentally get airborne. Also included with the fire pit is a wood grate and weather-protective PE cover.

Philips Hue Multicolor, Remote-Control Ambient Lighting Effects (https://www.Philips-Hue.com)
Here's an easy way to create a wash of colorful light to Dad's man cave or any favorite room via a smart device with a sleek design: the Philips Hue Play Light Bar. Available as a two-pack, which includes two light bars and a power supply that connects up to three lights, these lights can be stood upright, laid down or placed onto the back of your TV with the included mounts. They'll transform the atmosphere of your space with just the touch of a button. Use over 16 million colors and 50,000 shades of cool or warm white light to create special moments, set the mood for a party or simply wind down for the evening. A versatile smart light, the Philips Hue Play Light Bar makes the perfect accent piece for any living room, entertainment space or media room. Outside, give the Philips Hue Lily Outdoor Spot Light a try, as it will easily expand your outdoor lighting setup. Simply plug it into any standard wall socket to get millions of shades of white or color light in your yard. With Philips Hue outdoor lighting, there's no limit to the magic you can add to any special moment. Play with 16 million colors and all shades of white light to create the effect you want. Highlight objects, trees or pathways to make your space stand out. You can even use the Hue app to save your favorite light settings and recall them whenever you want with the tap of a finger. Meanwhile, the brains of the Philips Hue smart lighting system, the Hue Bridge, allows you to connect and control up to 50 lights and accessories to include those described above. Simply plug the bridge in and use the Hue smartphone app to set routines, timers, custom light scenes and more. As a security application, routines can also be set to turn your lights on at a certain time, mimicking your presence at home to give overall peace of mind. When connected to the Hue Bridge, you can pair your lights with Amazon Alexa, Apple HomeKit and the Google Assistant to control your lights using only your voice. Simple commands let you turn your lights on and off, dim or brighten lights and even set a light scene. The Hue Bridge allows you to connect up to 50 lights, so you can outfit inside and outside your home while also giving you complete control at the touch of a button or the iteration of a command.

Mozzie Gear Mosquito Net Blanket (https://MozzieStyle.com)
Speaking of spending time outdoors, if Dad is sick of sitting on the back porch or by the campfire and getting eaten alive by mosquitoes, he'll love the Mozzie Gear Blanket. This nifty problem solver folds up into its included water-resistant drawstring pouch so he can take it everywhere, at any time. Throw it in the car so it will be there for that extra buggy baseball/soccer game or store it in the RV for the next camping trip. Use it where and when its needed, around the shoulders, over the legs or curl the entire body up underneath it. The built-in wiring helps to arrange it, so the mesh is off the skin to create a protective, isolating bubble. It even works for lying flat on the beach or in that cabana. One of the best aspects is that the breeze can still be felt through it even when it's hot and sticky outside. The netting is noseeum grade mesh and the blanket features sheer and lightweight fabric with removable wiring. So, forget the bug spray and allow dad to grab a Mozzie Gear Blanket instead.

Volonic Valet 3 Position-Free Wireless Charging Solution (https://Volonic.com)
Volonic, a luxury lifestyle brand fusing innovative technologies with fashionable works of art, has introduced the new Volonic Valet 3-the world's first customizable, free placement wireless charging solution. As a signature offering of the Volonic brand, the Valet 3 is also available for complete customization through the company's website. Featuring a variety of elegant, world-class materials that can be tailored to compliment an endless range of sophisticated living spaces, the new Volonic Valet 3 is an industry-first. The product line offers a four-step, fully custom design buildout experience via the Volonic digital configurator. Customers are offered distinctive, world-class materials to choose from, including CNC anodized aluminum, fashion grade 100 percent authentic Alcantara and genuine full-grain leathers. Under the hood, the Volonic Valet 3 is powered by Aira FreePower technology enabling full surface charging for up to three Qi-enabled devices. Unlike traditional wireless chargers, which require devices to be precisely aligned with a small hot spot, FreePower features full surface charging from corner to corner.

TROVA GO+plus Discreet Biometric Safe Device (https://www.TrovaOfficial.com)
With TROVA GO+plus, Dad will have more space to store than ever before! Featuring 60 percent more capacity than the company's GO model (same length and width, but 30 percent deeper) this discreet, portable, biometric safe is designed for daily storage of your private rituals and objects. This physical storage device prevents inappropriate audiences from accessing jewelry, prescription drugs, smoking accessories or any other private objects that require discretion. Perfect for pockets, backpacks, briefcases, handbags or athletic gear, it is designed to be overlooked, mimicking a hard drive or battery, so only you know its contents. This small, yet essential, accessory gives you worry-free mobility. Constructed of strong Aluminum Alloy to safely secure your belongings, the TROVA GO+plus features a high-quality premium CNC finish. It also may be wirelessly connected via Bluetooth technology and accessible through biometric scanning. Designed for multi-function use, the increased capacity in the lid is designed to hold larger watches, a more complete smoking apparatus or more valuables in general. Sealed to conceal odor, the upper lid strap is also designed to conveniently hold rings via a magnetic closure and it is designed to easily fit in a bag pocket or be carried in your hand.

Caliburnus II Designer Watch (https://www.Valimor.com)
The new Caliburnus II watch collection continues the iconic patented design inspired by the legend of King Arthur and the Sword in the Stone. Each timepiece is crafted from unique materials collected from all over the world and handcrafted with scrupulous attention to detail. The power reserve of the new collection has been increased to 60 hours, with improved dial details, superior build quality, new unique material selections, and a versatile newly designed rubber strap, perfect for different occasions and personal styles. Valimor fuses traditional high precision craftsmanship and contemporary design into a hard-stainless steel case through delicate engraving. The manufacturing process simplifies the company's trademark dragon design into a unique watch case with a dragon scale-engraved steel bezel. The final look births a unique yet classic watch series. They also use innovative PVD coating to add the antiquing effect to the solid and hard-wearing 316L stainless steel. The latest Miyota Cal.8315 movement features a longer power reserve than almost any other movement in this price range. By upgrading Caliburnus II with this automatic movement, it achieves an unbeatable 60 hours of power reserve. The patented anti-oxidation blue screws make it the most durable, practical and convenient timepiece they have designed to date. Caliburnus II offers five new dial options and colorways crafted from exclusive materials. The characteristics of these materials require extraordinary skill of the artisan cutting it. They need to be carefully ground and polished in order to be made into a thickness of only 0.20mm to 0.40mm before each dial is carefully inlaid and polished to achieve the 3D multi-faceted indexes. Next, it is painted with Swiss Super-LumiNova coating to achieve the eye-catching luster. Finally, a reflector ring is added to the periphery of the dial to reduce the visual size of the opening. This gives the timepiece a better proportioned dial and subtle upgrade in terms of aesthetics. In addition to using diamond-cut technology to cut the outline of the hands with ultimate precision, the hands feature a complex semi-polishing technique that is usually reserved for high-end watches. The hands are polished on one side and brushed on the other for a unique, yet subtle and understated, aesthetic. This design does not just serve to provide a high-end look, it keeps the contrast of the hands against the dial throughout different reflection and lighting conditions, to improve legibility and make it easier to read time.

Seymour Phantom Watch (https://www.TrendHim.com)
Another watch design Dad is sure to love is the Seymour Phantom Watch from TrendHim.com. Phantoms are spirits that are seen and then just as quickly … unseen. The skeleton dial and transparent back on the Seymour Phantom Watch make it possible for Dad to look through the timepiece, just like a phantom. What's not seen is just as important as what is. Handsomely constructed in black, this watch looks pairs with your dressed-up outfit or down with jeans on the weekend. Designed in Denmark, the piece operates with Japanese quartz movement and is constructed with a stainless-steel backside, strap and zinc alloy case. A simple, yet sophisticated design, the Seymour Phantom Watch brings much more than what meets the eye and will allow Dad to revel in the shroud of mystery. Other watches from TrendHim.com are equally noteworthy and most if not all beautifully transition from professional life to personal life-from a meeting with the board to meeting friends for drinks. Each watch they offer comes with a 2-year warranty and most can be customized with personalized engraving. Even beyond watches, TrendHim.com designs quality men's accessories amid an impressive portfolio.

Syosaku Japanese Multi-Purpose Chef Knife (https://Syosaku-Japan.com)
The Syosaku Japanese multi-purpose chef kitchen knife is the perfect gift for kitchen-driven Dads this Father's Day. Handcrafted in Sakai, Japan, where more than 90 percent of Japanese professional chef knives are produced, each is crafted one at a time manually by highly skilled Japanese master artisans. It outperforms industrially mass-produced products from every aspect. The master craftsmanship shines through in every single product. Ready to use out of the box with ruthless sharpness, the core is the newly developed high carbon stainless steel ZA18 (HRC 62-63) produced in Japan, which is extremely durable. Combined with 69-layer clad Damascus construction, it gives exceptional sharpness, edge retention, durability and ease of sharpening at the same time. You can easily feel your upgraded technique level just by using a Syosaku Knife. But make sure Dad knowns to hand wash only and regularly sharpen on quality whetstones. Ideal for everyday chef handling daily kitchen tasks, whether professional or non-professional, Dad can cut, dice, slice, mince and chop with one knife. It is double-edged, so it doesn't matter what hand is used. The high chromium content of the ZA18 alloy combined with the outer Damascus steel realizes extreme stain and corrosion resistance. The material used for the handle is taken from center core of Walnut tree, which is water-resistant and non-slip. The ergonomically designed octagonal handle and perfectly balanced construction make using it comfortable, even for long-time use. An exquisite outer steel eliminates friction and keeps food from sticking. The Japanese-style Walnut wood handle with a beautiful Water Buffalo Horn bolster (color may vary) adds more visual accents. High carbon content combined with special production techniques gives exceptional hardness (HRC 62-63) to the core. The hardness allows the thinner blade edge, resulting in razor sharpness.

'The Italian Job' Meat and Cheese Board (https://Shop.DorothyLane.com)
The Italian Job Meat and Cheese Board from Dorothy Lane Market-one of my favorite gourmet grocery stores-brings together the most prime cheeses imported from Italy: Parmigiano-Reggiano; Provolone and Crucolo. If you have never had Provolone from Italy, you will be surprised by the difference of Dorothy Lane Market's domestic provolone – it is sharper and sweeter to the taste. The company's Parmigiano-Reggiano is aged for 24 months and comes to them from Modena, Italy. The Crucolo is a perfect grazing cheese with its nutty flavors and creamy texture. The Italian inspired meats in this gift include Niman Ranch Capocolo and Genoa Salami, along with a local Ohio Salami. To balance the flavors, they include a savory Eat This! tomato and orange flavored jam, which is slightly sweet and bitter to enhance the flavor of the cheeses. To carry this all out, enjoy Dorothy Lane Market's Mini Toasts, also imported from Italy. This is a fun way to travel through your taste buds and experience other cultures with great food. Dorothy Lane Market, like many American food stores, began as a fruit stand. In 1948, Frank Sakada and Calvin Mayne began selling quality fruits and vegetables in the south Dayton, Ohio, area at the corner of Far Hills Avenue and Dorothy Lane (hence the name of the market, or DLM for short). Calvin and Frank cheerfully greeted their customers and shared their love for good food. Today, Dorothy Lane Market is a company of three well-known gourmet supermarkets, and continues to be locally owned and operated by Calvin and Vera's descendants. The stores offer all the staples with an emphasis on healthy and specialty foods. The company has been recognized for great food and service in national publications as well, including The Wall Street Journal, Fast Company, and Gourmet Retailer.

Altaneve Prosecco (https://Altaneve.com)
Anyone who knows me knows I adore a good Prosecco. Those roads let me to Altaneve Prosecco Superiore DOCG. This luxury prosecco-impressively refined, crisp and elegant-is a small production wine is composed of 100 percent Glera grapes. Altaneve is cultivated and handpicked in the exclusive terroir of Valdobbiadene, which is a small town located in the steep foothills of the Italian Alps. Its name refers to the snow-capped mountains overlooking the vineyard in which it is grown. This family-owned brand produces a delicious Prosecco as well as a luscious sparkling Rosé composed of Pinot Nero and Glera grapes. Floral and fruity, it's a joy to imbibe. Production is limited, making this Prosecco akin to a grower champagne. Each vintage is hand-harvested to assure the consistent, superior quality that earns this remarkable Prosecco its stellar reputation. The Altaneve brand represents tradition and innovation, incorporating centuries of heritage and time-tested traditional methods with the latest winemaking techniques.

truMedic truShiatsu PRO Foot Massager with Heat (https://TruMedic.com)
Here's a great way to help Dad relax and unwind at the end of a busy day. The truMedic truShiatsu PRO Foot Massager with Heat is equipped with professional-quality massage technology to provide a relaxing, tailored massage on his own schedule. Forget about booking expensive massage appointments when he can enjoy this device in the comfort of his own home. This massager has three different time settings, three intensities and optional heat functionality allowing users to treat their feet to a professional-quality Shiatsu massag without leaving the house. The truShiatsu PRO targets specific acupressure points in your feet with its combination of rollers, heat and airbag compression. It targets specific reflexology points to provide complete stress and soreness-relief in every session. Plus, it's ergonomically designed to complement the structure of the human foot for maximum relaxation. When not in use just store it away in a closet.

Foot Recovery & Mobility Tools (https://www.TheToeSpacer.com)
If Dad needs yet more ways to treat his feet, check out solutions from TheToeSpacer.com. Sometimes it's the simple, inexpensive wearable MedTech solutions that can have a BIG impact. Both men and women greatly benefit from foot mobility tools designed to help them recover, increase mobility and relieve tension–especially after wearing footwear that, all too often, is big on fashion but short on comfort. TheToeSpacer.com company has many great options to help people do just that. Feet can tell us a lot about the way our body moves, and how our body is feeling, but often enough they don't get the attention they deserve. We expect our feet to just get on with it and work. They take us throughout our day and we don't pay them much attention, until we feel some sort of pain or discomfort. Even just a simple, economical piece of MedTech like the company's flagship Toe Spacer can provide a multitude of benefits: realign the toes; stretch intrinsic foot muscles; improve balance; relieve foot pain and tension; improve posture and alignment ; increase foot mobility; also can help with plantar fasciitis, bunions, corns, hammertoes, blisters or overlapping toes. The company also offers a Therapeutic Rock Mat, which stimulates over 200,000 foot nerve endings and applies pressure to specific parts of the sole of the foot to relieve tension, improve circulation, reduce pain and promote relaxation. Dad will also surely like their Ei8htball Trigger Point Massage Ball — a highly effective trigger point massage tool designed to target hard to reach areas. These are all sold individually and as bundles.

No, Thank You "One of Everything" Bundle (https://www.NTY.co)
For Dads who are mindful of the need for skincare can look no further than No, Thank You's high-end CBD skincare products. Their line uses only full-spectrum CBD to deliver the most hydrating, antioxidant-rich and anti-inflammatory benefits for skincare and self-care. The No, Thank You "One of Everything" bundle is a great gift options as it'll cover Dad's complete skincare routine. Inside he'll find a facial cleanser for anytime, mask for nighttime, cream for relief, balm for lips, oil for all day and as an added bonus, a free toiletries bag – the perfect Father's Day gift! The facial cleanser is the perfect ritual to start and end the day. It cleans away any dirt and grime and the charcoal (a natural antibacterial agent) gently exfoliates, helping prevent spots and even fighting acne. While Dad is getting some nourishing rest, an overnight mask is one of the best ways he can take care of your skin. Packed with hydrating and moisturizing ingredients, the nighttime mask is an essential sleep asset. The lip balm was created to give your lips all the protection and hydration they need – for whatever, whenever and whoever you choose; while the moisturizing oil replenishes your skin, repairing damage from UV rays and boosting your natural glow. Use it as often as you like, as a little extra help to welcome all the different emotions and expressions you need to communicate every day. Dad can feel pampered, too, this Father's Day with No, Thank You's CBD-infused skincare essentials.

TOA Waters Premium Bubble Bath (https://www.TOAWaters.com)
Speaking of pampering … TOA Waters is the bubble bath company that is bursting gender stereotypes, one bubble at a time. Men no longer have to worry about what indulging in a bubble bath will do to their image. The company provides premium bubble baths for the rugged individual. Prepare to hike through a forest or swim in the Red Sea-all in the comfort of your tub. All of TOA Waters bubble baths are made with the finest ingredients and are enriched with whole milk, B-vitamins, calcium and much more. Time to nourish and cleanse your skin, right down to its deepest layers. Small business owned and proudly made in the USA, TOA Waters is layered with irresistible scents like cedarwood, tobacco and smooth spices. The whole milk contains proteins, enzymes, amino acids and antioxidants, which are all incredibly valuable for your skin. Milk proteins make your skin feel smooth to the touch and helps to strengthen skin structure. Chamomile flower extract will promote the healing of any skin irritations, sunburn, rash and minor cuts, scrapes and burns. Meanwhile, Aloe Barbadensis Leaf Extract will help to remove dead skin cells all while protecting and rebuilding your skin. Witch Hazel will balance your skin's moisture without drying it out. And no harmful chemicals are used in the making of TOA Waters products.

Career Success Book: "Pro Leadership: Establishing Your Credibility, Building Your Following and Leading With Impact" (https://www.Amazon.com)
For Dads who are keen to improve their business leadership skills, a new book authored by leadership authority Andrew Wyatt titled "Pro Leadership: Establishing Your Credibility, Building Your Following and Leading With Impact" (https://tinyurl.com/6zxs43f3) is a great get-especially to understand why emotional intelligence (EQ) beats IQ in driving 'true' leadership success. In many ways, being an effective leader boils down to your ability to influence people-a proficiency that is driven by one's EQ. Leadership is more about soft skills-the ability to inspire, persuade, guide, sway and communicate in a way that's "heard" rather than just "listened to"-than it is about being the best relative to hard skills. As a leader, if you do not understand your team's motivations and feelings, you will never be able to establish an optimally-functioning team and reap the copious rewards related thereto. The result is needless opportunity loss. To become more adept at such soft management skills, leaders can actively work to improve their EQ. This effort includes-and actually starts with-understanding your own emotions and triggers. What motivates and demotivates you, evokes feelings of stress or satisfaction, compels you to go "above and beyond" or not participate at all? You can conduct these inner exploration exercises on your own in a journal or daily walk, perhaps, while some leaders amp up the effort by conducting self-assessments with a coach, mentor or therapist. "If you are to lead with maximum efficacy, you must build an enthusiastic following," notes Wyatt. "This requires relational and people skills as well as all of the related soft skills that contribute to one's EQ. And, a leader cannot staff EQ out. You must to have it yourself. Those who don't will need to develop it to realize truer and more unencumbered success." According to Wyatt, whose eponymous company develops leaders worldwide through coaching, speaking, training and consulting, the good news is that everyone can develop their EQ. Unlike IQ, which pretty much is what it is, EQ can be nurtured, developed and increased. For a sneak peek, my recent article at https://tinyurl.com/yv9ctp8t includes a few excerpted insights from Wyatt's book on why EQ matters to leadership, how to lead amid different EQ/IQ types and developing your leadership EQ-both in your organization and within yourself.

Fitletic (https://Fitletic.com)
For those dads indelibly on-the-go, Fitletic's versatile athleisure kit has everything he'll need to take essentials from the morning run to the gym, dog walks or even the airport. Match any of the company's high-quality, sleek and stylish belt bags to any outfit to carry your phone, ID, money and even your passport. Customize Fitletic apparel with their Extra Mile water bottle add-on for any long runs or hikes or attach the Sunglasses Pouch add-on for extra storage. For the fitness lover, the Sweat Kit bundle works with any workout, from the streets to the gym and the studio! It includes a Forte Plus workout armband, swipe running belt with a window, eight-ounce Extra Mile water bottle and headband. Fitletic gear is made for runners by runners. Their products are designed not to bounce or rub. Made with water-resistant neoprene fabric, they're designed for comfort & versatility.

PURE Energy Drink (https://www.Walmart.com)
When Dad wants to amp things up for sports, a workout, a night on the town or just a mid-day boost, he'll love PURE Energy Drink. Developed by European GT3 and Formula racing car driver David Schiwietz, it is the purest and healthiest energy beverage on the market. PURE Energy Drink is timeless, refreshingly different, sexy and current. With just the right amount of the finest ingredients to deliver the boost you crave for peak performance and alertness; PURE Energy Drink stands apart from other energy drinks. Using nearly 90 percent of natural mineral water from the Eifel volcanic source in Germany, the vegan-friendly PURE Energy Drink helps you recover easily and function better. It is mildly carbonated, contains no artificial additives, only 10 grams of beet sugar, just the right amount of caffeine, is fortified with vitamins and has the perfect taste to quench your thirst.

DEFY Water (https://DrinkDefy.com)
Also for the Dads who are always go, go, go, there needs to be time for rehydration. Enter DEFY water, a high-performance alkaline pH9.5+ option that is infused with electrolytes and minerals. Created in a solar-powered facility, this water line offers premium taste and superior cellular hydration. It is also free from hormones, chlorine, Methyl tert-butyl ether (MTBE), Fluoride Bisphenol and Chromium 6. DEFY water is also ionized and is the first beverage line in the company that is non-CBD. The company, itself, was launched by Megan Bushell and Beau Wehrle, who teamed up with Pro Football Hall of Fame Running Back Terrell Davis, who was inspired to share the benefits of CBD with all athletes and exercise fans alike. DEFY is the world's first mainstream CBD built specifically for athletes and those who want to become better in the gym. Formulated to aid in rapid muscle fiber recovery and clear-headed, hyper-focused training, DEFY delivers naturally derived performance, recovery and rejuvenation for every kind of athlete.

*** GIFT-WORTHY WELLNESS & SELF-CARE ***

With most gift guides, I like to include a few practical and thoughtful items on the self-care and wellness front that one might not normally consider giftable, but can often be among the most impactful gestures. In kind, here are a few small, easy problem-solving solutions that can have a significant impact to ease and enhance Dad's daily life.

SaniMoist Moisturizing Hand Sanitizer (https://www.Amazon.com) Here's a practical and thoughtful gift for Dad-especially those who always have dry, cracked hands and calluses. SaniMoist is a cruelty-free hand sanitizer lotion that is not only formulated to remove 99.9 percent of harmful bacteria and germs but also replenish in the process. The strong sanitizing lotion cream formulation leaves you bacteria free but also is soothing and safe to the touch. There's an unscented lotion, although lavender and vanilla options are also available. He can hydrate and moisturize his skin while simultaneously sanitizing and eradicating common germs for hours post application. This everyday lotion for dry skin has a blend of key natural ingredients that hydrate and moisturize while also providing hygienic hand sanitizing protection-all in one product. Use around the house or while out-and-about. Take this convenient bottle, or portable packs, for use when soap and water are not available and as a better alternative to harsh-drying, alcohol-based hand sanitizer. With essence of sesame oil, aloe vera, plant-based coconut glycerin and rosemary, this nourishing hand cream boosts your skin's natural moisture to also combat dry, cracked hands but without sacrificing hygiene. SaniMoist Moisturizing Antibacterial Hand Cream was created to be alcohol-free, instead utilizing Benzalkonium Chloride (BKC) to remove 99.9 percent of germs. Stated by FDA BZK (aka BKC) is the only alternative to alcohol hand sanitizers as a healthcare antiseptic. This alcohol-free hand balm hydrates dry hands, skin and body while assuring protection unlike alternative alcohol hand sanitizers that strip the skin of its natural moisture and can leave unwanted residue.


Guru Nanda Advanced Pulling Oil (https://www.Amazon.com)Guru Nanda Advanced Formula Pulling Oil is specially-crafted to target and help improve teeth and gum health. Using the same Ayurvedic principles as the company's original, top-rated pulling oil, the new Advanced Formula adds more natural ingredients such as Vitamin D, Vitamin E & 100 percent pure essential oils to support healthy teeth and gums. Enjoy a highly pleasant and palatable oil pulling experience with refreshing flavors of clove, cardamom, and mint. Vedic knowledge combined with modern technology brings to you this perfectly balanced combination of coconut oil, sesame oil, sunflower oil and essential oils. Make this a part of your oral care routine to ensure your mouth feels clean and refreshed all day long. Formulated with ancient knowledge to promote cleaner breath and healthier teeth and gums, oil pulling helps increase saliva secretion and traps toxins within the oil particles. Reap the benefits of this unique, all-natural oral detox with regular use. Made in the USA, Guru Nanda Advanced Pulling Oil is 100 percent alcohol-free and contains no artificial flavors or colors. Certified vegan and produced in an allergen-free facility, their oil is rich in omega-3 fatty acids and contains iron, calcium, and magnesium, plus Vitamins D and E. Simply place one tablespoon of the Advanced Formula Pulling Oil in your mouth and gently swish, pushing the oil between your teeth and around for 2-3 minutes. For better results, you can increase the time up to 15 minutes based on your comfort level.

Salonpas Arthritis Pain Relief Gel (https://US.Hisamitsu)
Salonpas Arthritis Pain Relief Gel is the newest product from the pain relief experts at Salonpas. It's powered by diclofenac-an effective pain-relieving NSAID. Once only available as a prescription, diclofenac sodium one percent gel is now an FDA-approved over-the-counter (OTC) medicine. Salonpas Arthritis Pain Relief Gel is clinically proven to reduce pain of arthritis in major joints-foot, ankle, knee, elbow, wrist, hand-and is safe to use for up to 21 consecutive days. The gel is a clear, non-greasy and unscented that reduces inflammation and delivers relief right at the site of pain. Arthritis is a condition that affects 350 million people worldwide and 50 million people in the United States, including 300,000 children, so affected Dads can ease some of that discomfort with Salonpas Arthritis Pain Relief Gel.


~~~~~~

Forbes Business Council Member Merilee Kern, MBA is an internationally-regarded brand analyst, strategist and futurist who reports on noteworthy industry change makers, movers, shakers and innovators across all categories, both B2C and B2B. This includes field experts and thought leaders, brands, products, services, destinations and events. Merilee is Founder, Executive Editor and Producer of "The Luxe List" as well as Host of the nationally-syndicated "Savvy Living" TV show. As a prolific consumer and business trends, lifestyle and leisure industry voice of authority and tastemaker, she keeps her finger on the pulse of the marketplace in search of new and innovative must-haves and exemplary experiences at all price points, from the affordable to the extreme. Her work reaches multi-millions worldwide via broadcast TV (her own shows and copious others on which she appears) as well as a myriad of print and online publications. Connect with her at www.TheLuxeList.com and www.SavvyLiving.tv / Instagram www.Instagram.com/LuxeListReports / Twitter www.Twitter.com/LuxeListReports / Facebook www.Facebook.com/LuxeListReports / LinkedIN www.LinkedIn.com/in/MerileeKern.

***Some or all of the accommodations(s), experience(s), item(s) and/or service(s) detailed above may have been provided or arranged at no cost to accommodate if this is review editorial, but all opinions expressed are entirely those of Merilee Kern and have not been influenced in any way.***
(Visited 66 times, 1 visits today)
Last modified: May 13, 2021