Frank Balleste's passion for the construction business is infectious. After serving in the industry for more than two decades, he's still just as excited to get up in the morning and tackle a new project as he was when he first started.
As the founder of Cisca Construction – named after his late grandmother, Francisca – Balleste is proud of the company he has built, and his rave reviews exemplify the quality of their work.
If you want to learn more about how he keeps up his positive mindset, things you should ask the construction companies you approach regarding a project, and what honesty means to him, keep reading!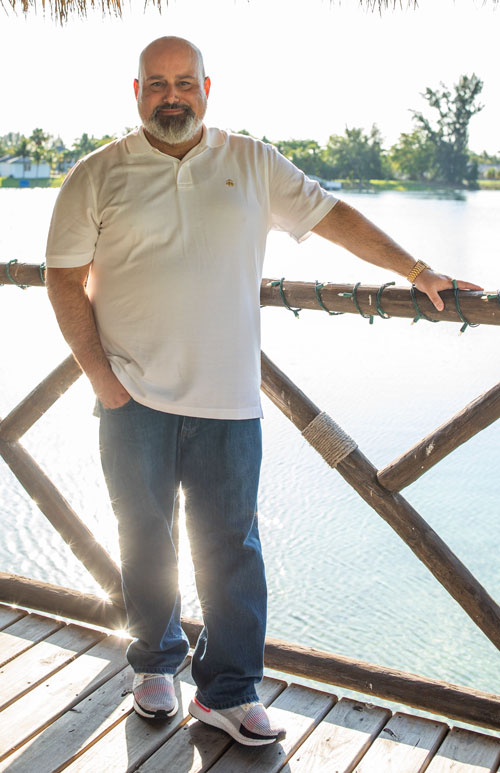 Headquartered in Kendall, Cisca Construction handles both residential and commercial projects across South Florida and throughout the country. From large commercial projects for the likes of Walmart, CVS and Miami Dade College to smaller residential renos – and everything in between – he takes pride in every project. Years ago, a customer called him for help with a bathroom in his Pinecrest home. Having already been through four contractors and facing thousands of dollars in fines, the customer was understandably frustrated. Balleste and his team came in, fixed the issues, got the fines reduced and completed the job as promised. The customer was so thrilled, he later hired Cisca to complete a $40 million multi-story building project in Miami Beach.
Honesty in Construction
"I think the No. 1 thing that sets us apart is honesty and integrity," says Balleste. "If you're upfront with someone and you tell them how it is and you don't sugarcoat anything, it's the best thing you can do. We do our job properly, we're honest about it and we're not trying to price gauge anyone… We get the job done from start to finish. That's the beauty of it."
It's this honesty and transparency that has contributed to the company's success. The Cisca team communicates with each other and the customers via a mobile app. The system sends out daily status reports, so you know exactly what's happening on the job site – what day they're starting, weather reports, inspector visits, how many men were on the job, photos of the work and more. It also keeps all construction documents in one place for easy access. Customers can log in from anywhere in the world and know exactly what progress has been made.
The Cisca team is also taking precautionary measures with regard to COVID-19, making sure the team is tested weekly. They wear a mask, sanitize and practice social distancing to keep everyone safe.
Tips for Hiring a Construction Company
If you're looking to hire someone, Balleste has a few suggestions: Make sure they're licensed and insured, ask for references, look at the jobs they've completed and make sure they answer your calls.
Also, if you're building your dream house, you not only need a good architectural team, but also an interior designer that's mindful of all the details. "The structure is great, the drywall is great, the finish has to be perfect… but the details are what makes a house," he says. "At the end of the day, your architect and builder have to be in tune and work together to make sure all those details are covered because a lot can slip through the cracks when you don't have the correct team."
It can be very stressful working with a builder, but it doesn't have to be. "If we're not having fun building your house, then we're not doing it right," says Balleste, laughing. "For me and my business, it's not about money – it's about quality, it's about giving the right product and making someone happy and seeing that smile on their face when I give them the key."
As far as the latest trends, Balleste says he's seeing a mix of modern and classic architectural styles. A lot of homes have more minimalist features and less interior walls to create open living spaces. His company is also installing more metal roofs, which he likes because they're sturdy and last longer. But before he installs a new roof, he puts in a double layer of #30 paper to help prevent future leaks, something other builders don't always do.
"I've gone above and beyond the Florida building code," he says. "People always forget that on the residential side, that is their castle, that is where they raise their children, where they have family events, where they live, they laugh, they cry… you can't mess with that place. That's God's place."
---
Cisca Construction is located at 11430 N. Kendall Drive, Ste. 111. For more information, call 305.595.2246 or 1.877.CISCA.48 or visit ciscaconstruction.com.
(Visited 28 times, 1 visits today)
Tags:
build it
,
cisca
,
construction
,
dream it
,
team cisca
Last modified: March 8, 2021