If you have been living inside the same home for decades, then you are probably hungry for a change of décor. However, you might have postponed the revamping of your home's interior because you believe the final cost would not fit into your home budget. Well, we are happy to say that freshening and updating your home doesn't have to cost an arm and a leg with these 9 simple fixes.
Before you start: Getting rid of clutter
Yes, you've probably heard a thousand times that decluttering is essential if you want to turn the interior of your home around. However, what you can't read about is the nasty habit of clutter to return after just days of orderliness.
If you wish to freshen up your home for good, then each and every item, from the AC remote to the spare set of keys needs to have a place of its own. This is the only way to end clutter one and for all!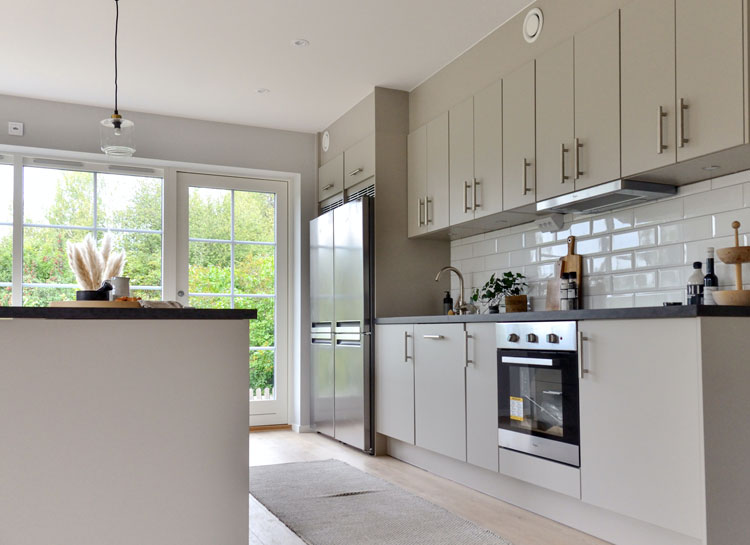 Subway tiles for the kitchen
In rooms like the bathroom or the kitchen, the color and shape of tiles are determining factors in interior décor. Luckily, the tiles are quite cheap nowadays, so you can experiment with their color and form. We suggest trying out subway tiles to make the kitchen appear more opulent than it really is. These tiles never seem to go out of style since they were first introduced in a New York subway station back in 1904.
Bring forth flowers and other plants
A garden inside the house is highly desirable, so don't conceal flower pots. Greenery gives an instant facelift to your home. You can experiment with colorful vases or painted pots to create the impression of open outdoor space inside your residence. If you're not a green thumb, then choose houseplants that are easy to take care of.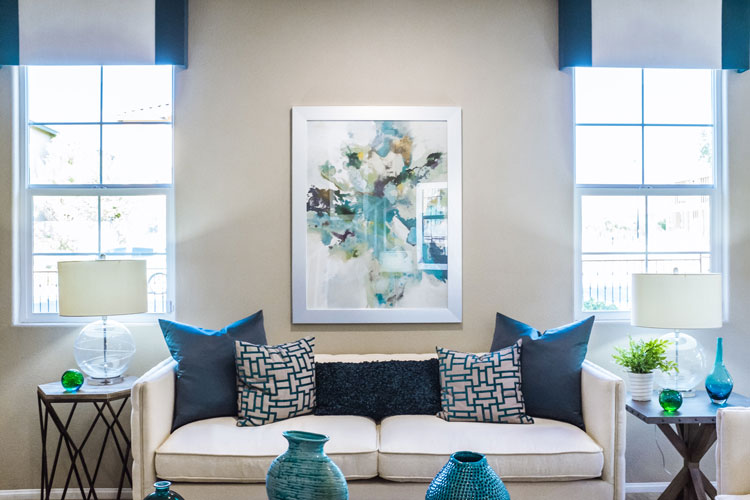 Big art
No home is complete without wall art but if a change is what you are seeking for, then go big. Those one statement piece per room and try to get naïve art as possible. An oversized piece of art can turn around the atmosphere in an otherwise sombre room.
Attention to detail
Sometimes a single flower pot can make a huge difference in the overall atmosphere of a room. Whether it's a statue of an animal, a hanging decorative piece, or a steel dust bin, small changes to home decor can make a big difference. The logic behind this inexpensive and inconspicuous change is that if you change enough small details at the same time, it will count as a major overhaul of your living space.
Faux built-ins
Build-ins are expensive because of their size, right? In general, this is true but you needn't buy large pieces of furniture to boast a luxurious built-in. For example, an entire living room wall can be covered with several tall shelves that extend to the ceiling. If you choose shelves of the same size and colors, screwing them together will make the appearance of a large, single-piece built-in.
A rug can transform a room
The quickest way to freshen up every room in the house is to add a rug to it. Floors are large surfaces, so covering them with a carpet or a mat won't go unnoticed. When choosing the right rug for the living room or the hallway, for instance, select a brand that promises a lasting color texture and the ability to withstand heavy foot traffic.
When it comes to the kitchen and the bathroom, a mat is more suitable due to its size. However, take care that the bottom side of the mat has anti-slip properties. Apart from looking nice, the carpeting inside your home should be safe, foremost.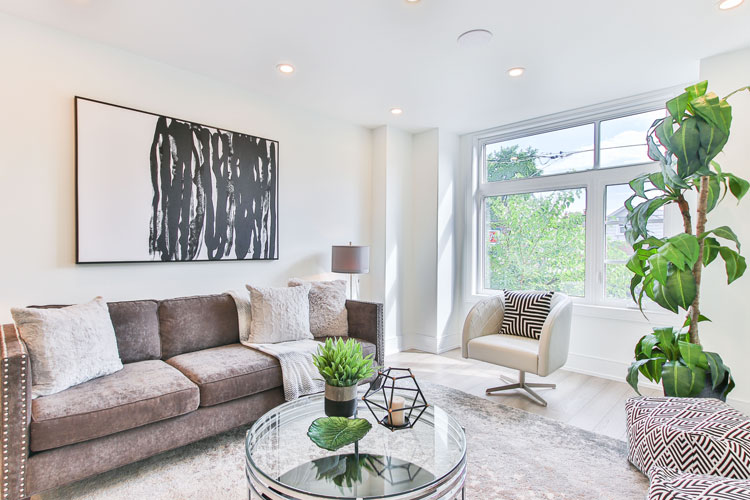 Updates in the window area
Windows are your eyes into the world, so changing the curtains or draperies would be as if a woman put on makeup to beautify herself. Old, dusty, and drab curtains should hit the bin as you hang new curtains, install blinds, or add Roman shades.
In some cases, if your house is not facing the neighbors windows or the street, you can take unattractive curtains without replacing them. Leaving the windows bare is a décor statement on its own, as this trick allows you to have more natural light inside. Plus, it's completely free.
Install recessed lighting in the living room
Finally, you should add recessed lighting to the living room. If you're ceiling of a dull, white color, then recessed lighting is the interior design change that will add opulence to any room. Concealed LEDs will open up a room at night and add interest to any space. Since the light doesn't shine directly onto the inhabitants, the bedroom is another likely candidate for the installation of recessed lighting.
The best thing about all the tips and tricks listed above is their low price. Just take the example of taking down draperies or buying homewares that cost twenty or thirty dollars. There is no reason to freshen up your living quarters this season!
---
Patrick Adams is a freelance writer and rock-blues fan. When he is not writing about home improvement, he loves to play chess, watch basketball, and play his guitar. More than anything, he loves to spend his time in his garage, repairing appliances and creating stuff from wood.