This month rounds out a decade for local favorite Malanga Cuban Café. To celebrate the momentous occasion, there won't be a big showy bash, or even a namesake tiered cake. Instead, they'll be performing the exact same milestone act they did 10 years ago – opening their doors.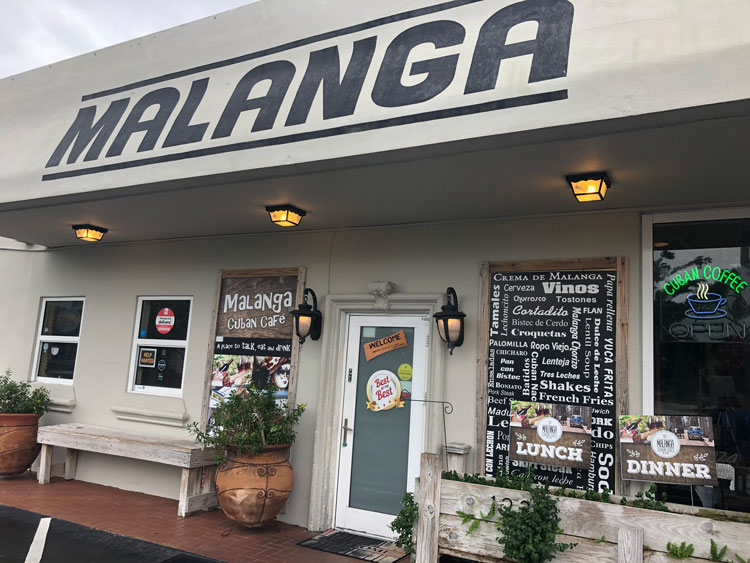 "We certainly didn't expect to be going through what we were just going through," says owner Tony Vias of the recent shutdown. "This period has been extremely challenging for everyone, but we have persevered because of our very loyal client base, takeouts and just hanging in there," says Tony. Malanga is thrilled to reopen to the public, and takes pride in melding their homestyle 'bodegita' gathering place with new regulations both local and state wide. "We can not emphasize enough how thankful we are to our loyal clients after they closed us down, they were here literally every single day just to support our small business." Now, may the true celebration begin.
Rewind the clocks 10 years prior, Tony was then too in the midst of a tough transition with a silver lining. "Coming from the banking world, we set out to put together a Cuban restaurant in Pinecrest. We didn't expect to have the success we did. It was amazing," tells Vias. Making everything homemade, handmade and in-house, the true taste of Cuba seemed to be just what people wanted. And with the true-to-life trademark slogan, Talk, Eat and Drink, diners also indulge in a true home-away-from-home Cuban atmosphere.
House favorites include La Lechoncita (shredded pork served over guava sauce), their World Famous Pan con Lechon (pulled pork sandwich), and take your pick from their homestyle 'sweet tooth' satiating desserts. Later, light a cigar, sip wine and linger as long as you like. "Being able to provide a relaxing environment for people to stay, chit chat and enjoy one another and the food has always been our goal," tells Tony.
Recently, Malanga has begun to attract a little celebrity attention as well. Frequenters like Shawn Mendes and Camila Cabello have put this family-owned favorite even further afield on the map. But they don't let it go to their heads. This little café is a truly one-of-a-kind, family-owned, cure-all Cuban remedy. There will only ever be one Malanga, and lucky for us, it's open for business right here in the heart of Pinecrest.
---
Malanga Cuban Cafe is located at 12313 S. Dixie Hwy in Pinecrest. Please call 305-259-1550 to place your order or visit malangacafe.com for more information.
(Visited 119 times, 1 visits today)
Tags:
10 years
,
cuban
,
food
,
malanga
,
restaurant
Last modified: June 15, 2020