Having been in private practice for 25 years (boy, how time has flown!), and specializing in the treatment of hair loss, I have treated more than 13,000 men and women with a hair transplant, with thousands more given medical therapies. It is rewarding to restore the confidence of my patients who range from young men starting a career and dating, to women with receding hairlines, to a child who lost an eyebrow from a dog bite.
Today, I am also training the next generation of surgeons in my role as Voluntary Assistant Professor at the University of Miami and lecturing at national and international hair meetings. Today's hair transplant techniques are minimally invasive (with a natural appearance) when performed properly, and are complemented by newer medical therapies such as PRP (platelet rich plasma), LLLT (laser light therapy), and SMP (scalp micropigmentation).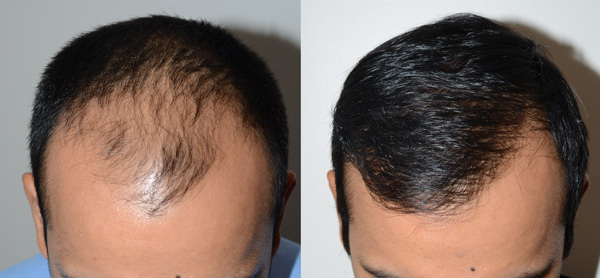 There is a problem, however, that is occurring in our field: compromising the care given to more and more patients. This is known as the "turnkey" hair transplant, where a doctor (such as a plastic surgeon) purchases a machine that can help obtain the hairs used for transplanting, then hires by-the-day technicians to then perform most, if not all, of the hair transplant surgery. While this doctor may be excellent at performing breast augmentation or facelifting, this in no way confers expertise, let alone competence, in hair restoration.
While it is not surprising that the manufacturers of these devices promote to doctors that hair transplants are a "delegable" procedure, it is concerning that physicians are permitting technicians- usually unlicensed- to do most of the surgical procedure.
The largest physician organization specializing in the treatment of hair loss- the International Society of Hair Restoration Surgery – has been clear in their message: This "turnkey" model for hair transplant surgery is unacceptable, as it compromises not only aesthetic results, but also patient safety.
Consider yourself educated, and ask yourself this question: If you would never have your (or a loved one's) liposuction or facelift surgery done by a nurse or technician, why would you undergo a hair transplant that way?
---
Jeffrey Epstein, MD, FACS, FISHRS is a board-certified facial plastic surgeon and former President of the Florida Society of Facial Plastic and Reconstructive Surgery, with offices in South Miami and NYC. He has Voluntary Assistant Professor appointments at the University of Miami in both the Department of Otolaryngology, and the Phillip Frost Department of Dermatology and Cutaneous Surgery. Learn more about his work by visiting foundhair.com, or drjeffreyepstein.com.