One of the greatest counterfeiters of modern history Arthur J. Williams Jr. is now a professional artist and will be hosting an exhibition of his work during Miami Art Week at The Setai Hotel on Miami Beach on December 5, 2018 from 8 p.m. – 11 p.m.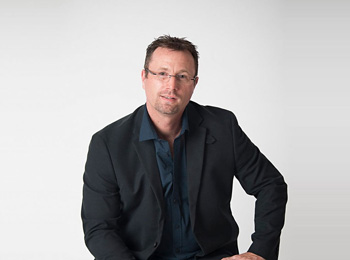 Williams is best known for being the counterfeiter who successfully replicated the supposedly impossible to replicate 1996 $100 bill in the United States. In the late '90s, U.S. Secret Service agents doggedly pursued Williams as he printed what some estimate to have been as much as $10 million dollars in fabricated money before he eventually landed in federal prison for almost seven years. For his criminal exploits, Williams made national headline news including Rolling Stone, VICE, Gizmodo and Forbes, and was featured on primetime TV in an episode of CNBC's "American Greed." Williams is also the subject of the book The Art of Making Money by Jason Kersten which is currently being opted for a movie. His work hangs in the homes of celebrities including Arnold Schwarzenegger, Floyd Mayweather, Rashad Evans, Jason Statham, Roy Jones Jr. and Rosie Rios to name a few, and, ironically, a few banks.
During his incarceration, Williams stuck to what he knew painting old paper currency onto canvas, and imbedding secret symbols into each painting. He took art classes and studied books on Leonardo Da Vinci and Michelangelo seeking to merge their techniques with his own personal style.
"I am honored to be a part of all the excitement and talent that surrounds Miami Art Week," explains Williams.  "I stand as living proof that there are second chances in life and I hope to serve as an inspiration to others proving one can always turn things around even when it seems you are at the end of the rope."
Williams is donating a portion of his sales from his Miami Art Week exhibit at The Setai Hotel to After-School All-Stars South Florida (ASAS), the local chapter of the largest nonprofit that provides free, comprehensive after-school programs that keep students safe and help them succeed in school and in life.
"We are so honored to work with Arthur as he has been so generous with our organization and he acknowledges that if programs like After-School All-Stars were around when he was a kid, then he may have avoided getting in trouble in the first place," said Natalia Sol, Senior VP of Strategic Partnerships at After-School All-Stars.
Since his July 23, 2013, release, Williams has worked many odd jobs including cleaning toilets, transporting exotic cars, delivering liquor and painting new construction. Working during the day to pay the bills, and staying up late to perfect his craft, Williams enjoyed a victory when his "5 Educational Series Bill Collection" that he created in prison opened at a Chicago gallery, all selling modestly.
With a chance to make more money illicitly, Williams has put the focus on the brush and focused solely on work, family and staying out of prison. Choosing to believe in his art rather than his proclivities for crime, Williams has created the "1875 Freedom Collection." The new collection is focused on the currency printed in honor of the enactment of the Civil Liberties Act. Within each bill's design is a powerful, female character representing the strength of America.
For tickets to meet Arthur J. Williams Jr. and view his exhibit at The Setai Hotel, visit https://artbaselwithartwilliamsjr.eventbrite.com.
---
About Arthur J. Williams Jr. : Arthur "Artorius" Williams Jr. is a 45-year-old, American-born counterfeiter and subject of the book The Art of Making Money by Jason Kersten. He is most known for having counterfeited the 1996-issued $100 bill, the quality of which is on par with the supernote. He currently resides in Chicago. His story was featured on NPR's The Diane Rehm Show on June 15, 2009. He was also featured in a season 5 episode of  CNBC's "American Greed."
Williams is also a painter and artist. During his incarceration, he painted old paper currency onto canvas, and imbedded secret symbols into each painting. While mastering his craft, he became fascinated with the art of fashion, and decided to design his own clothing line with the same symbolism he infused into his paintings. He used the ancient myths taught to him as a child to help him build the Julius DaVinci clothing line. Due to the historical content of the American currency and his ambition to be a benefit to the economy rather than a hindrance, Williams refused to outsource the making of his clothing line. He chose to build the Julius DaVinci brand as an American made fashion house, thus creating American jobs. For more information, visit: https://www.arthurjwilliamsjr.com.
About After-School All-Stars
Founded in 1992, After-School All-Stars is a leading national provider of year-round, school-based, comprehensive afterschool programs. The organization's mission is to keep children safe and help them succeed in school and in life. Every school day, students in low-income communities have access to free programs that offer academic support, enrichment opportunities, and health and fitness activities. Over 75,000 children from 19 U.S. regions benefit: Atlanta, Bay Area, Chicago, Cleveland, Columbus, Hawaii, Las Vegas, Los Angeles, Newark, New York, North Texas, Orlando, Philadelphia, Puget Sound, San Antonio, South Florida, Tampa, Toledo, and Washington, D.C. For more information, visit www.as-as.org and www.sfasas.org.