Being "in the zone" is about more than just a heart rate at Redzone Fitness.
The South Florida-based women-only fitness studio (it has locations in both Coral Gables and Pinecrest with a third on the way) takes clients through anywhere from three-to-five fitness zones per class, but for owners Glenn Greer and Luis Behar it's the community and personal relationships that they have built within their group training that truly encapsulates what they're trying to accomplish on a daily basis.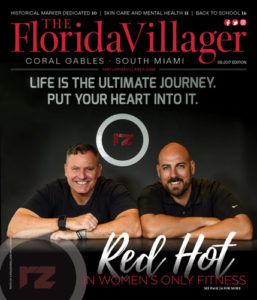 "We have to excite our client from day one to year two or three," says Greer. "We're always asking our clients how we can make things better and Luis and I are very hands-on in creating homegrown workouts every day."
The method behind RedZone is simple: Each workout zone (in about nine to 16 minute blocks each) provides a unique format of cardio intervals and strength training exercises in classes of no more than 21 students. The blocks include work on treadmills, Cybex Arc Trainers, indoor rowing, weights and floor strength training and push client heart rates to peak performance before allowing for active recovery. Greer says this not only keeps clients interested and excited but targets the entire body at a pace and level that's easily adjusted for any fitness level. "Whether someone is 25 and in great shape or a little older and working with knee issues we can help them get the most out of their time," he says. "Our clients don't have to think. From illustrated visuals to trainers right there to go over each movement, we can modify anything and create a proper exercise for them."
RedZone in its current form is the culmination of more than 15 years of work by Greer and Behar. After starting out in the personal training realm and opening a small gym in Coral Gables, the duo saw potential in creating a women's only program. "For years we always had a women's only concept of group training," says Greer, who eliminated mirrors in the studio in an effort to make all clients more focused and more comfortable. "We noticed our clientele was majority women. When other women's only gyms came out we were motivated to do it the right way."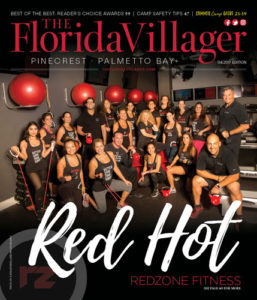 That's when their "30-in-a-hurry" concept was born, taking the then-trending idea of boot camps and continuing to evolve it into small group training sessions. What began with just six students per class soon expanded to 12 and then, with an influx of capital from a former student, to its current 21. "When we started with the boot camps it was tough- it's very repetitive and the rain and heat can interfere with classes and performance. We really evaluated what we wanted to accomplish and we started from there," says Greer.
Today the studios draw a wide variety of clients who come for not only the workout but also the atmosphere. "Everyone feels comfortable, there's no competition," explains Greer of the growing RedZone community. "You come in, you have a great workout and then you're on your way."
The team is also expanding on their commitment to philanthropy with a new "Check-in for Charity" initiative that donates money to various organizations (a recent partner was local animal rescue Paws 4 U and the will soon partner with Amigos for Kids) when clients check-in to classes on social media.
"We really are different from other programs. We're here to help everybody," says Greer of comparisons to other programs. "I want to be the best women's only fitness program we can be."
Redzone Fitness is located at 112 Valencia Avenue, Coral Gables, FL 33134. For more information, please call 305-461-1090, or visit redzonefitness.com.