Uplift Literacy, a program dedicated to promoting children's literacy in underserved communities, was officially founded in 2022 by Executive Director Aileen Sanchez Gonzalez. She relied on her own background as a teacher, combined with the challenges of the COVID-19 pandemic, as inspiration for founding the nonprofit.
"As powerful as my childhood memories through postsecondary education were in shaping me to become a teacher, nothing prepared me for the harsh classroom reality of witnessing firsthand how a reading gap can negatively impact students' academic, social and emotional well-being," says Sanchez Gonzalez. "Then the COVID-19 pandemic cruelly widened that gap, disproportionately affecting our most vulnerable students."
The Programs
Though Uplift Literacy has been in existence for just a short time, Sanchez Gonzalez and her team are wasting no time in expanding their efforts to help pre-K through third grade children in underserved communities throughout the Miami area. They started with a single partner school in January 2022 and now have 12 schools that take part in their ReadingPals program. ReadingPals relies on volunteer mentors to help kids who might need extra help with reading, either in one-on-one or small group settings.
"Starting with just 14 children, we have significantly expanded our reach to support 70 and are on track towards our goal of serving over 150 in the fall," says Sanchez Gonzalez.
Uplift Literacy also supports a book bin initiative that has over 30 local business partners and is continuing to grow. These free books help promote a love of literacy and increase the access to books for children across the area.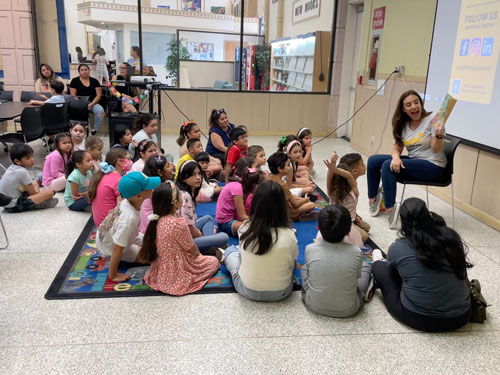 In addition, Uplift Literacy's volunteer mentors also offer after-school tutoring for children who need additional help with reading. They also engage with entire families to promote the importance of literacy at a family level. "We have several parent workshops scheduled this year to assist parents in supporting their child's literacy development and academic success," says Sanchez Gonzalez.
The Rewards
There's no question that Miami-Dade's kids need literacy support, and Uplift Literacy is already making a big difference in the lives of children. In 2022, 44% of third graders in Miami-Dade public schools were below proficient in reading, and research shows that three out of four lagging readers never catch up.
Uplift Literacy offered 117 hours of free reading interventions in 2022 and is on track to offer 2,000 hours of interventions this year. Their 31 book bins have offered over 1,525 free books to kids at businesses throughout Miami-Dade County, and they have served over 50 families through family engagement events. Even though they are barely a year old, Uplift Literacy has already made a big difference and has big plans for growth in the future.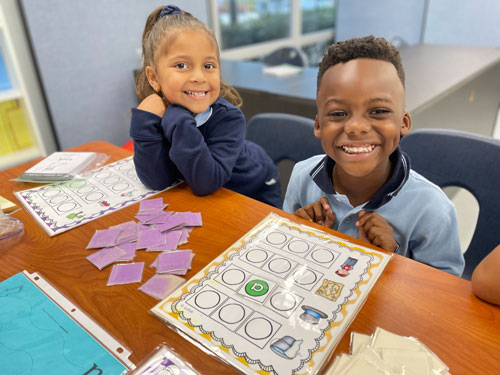 Get Involved
As a growing nonprofit group, Uplift Literacy is looking for volunteer mentors, families in need and interested schools to join them in their efforts to promote children's literacy in the communities in and around Miami. You can join their movement by visiting upliftliteracy.org, calling them at 305.981.6234 or emailing at info@upliftliteracy.org.
Uplift Literacy also has a free online workshop scheduled for noon on May 18 in partnership with READy, Set, Go Miami! The workshop is aimed at helping parents learn effective strategies for enhancing their child's early literacy skills from the comfort of their homes. You can learn more or register for this valuable opportunity by visiting their website at upliftliteracy.org.
(Visited 54 times, 1 visits today)
Last modified: May 1, 2023