Mental health has always been a touchy subject in the United States. Those who needed help with their mental health in the past may have faced judgment or even felt ashamed and may have sought help in private without discussing their concerns with friends or loved ones. However, the reality is that more than 20% of Americans experience mental illness, according to the National Alliance on Mental Illness. It's high time that people can now speak freely about their needs without the fear of judgment.
If you're looking for a fresh approach to mental health services that supports your needs without the stigma, then the new Ellie Mental Health in Coral Gables is worth a closer look.
Changing Attitudes
One growing company, Ellie Mental Health, is trying to change people's attitudes and perceptions related to mental health. This millennial-made and -owned mental health agency is transforming the culture of mental health care and using innovative thinking to reduce the barriers related to mental health services. The brand's mission is to destigmatize mental health through innovative mental health care services.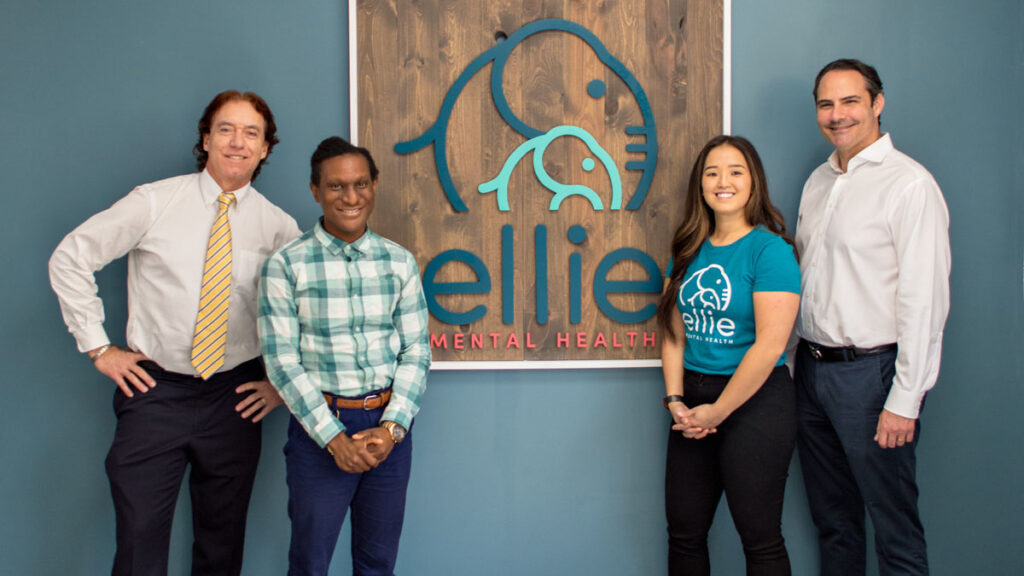 Thus far, Ellie Mental Health's unique approach to health care has struck the right chord with its large base of clients. The company is rapidly growing around the country, with almost 50 locations in all. With the grand opening of the new Coral Gables location taking place on February 1, there are now 3 Ellie Mental Health locations in the state of Florida.
About the Coral Gables Location
The new Coral Gables location is owned by local entrepreneur Nicholas Machado. With an economics degree, a master of business administration (MBA) and more than 20 years of experience in various businesses, Machado has the education and acumen to successfully join the Ellie Mental Health network as a franchisee.
Beyond his professional background, he also has a personal connection and passion for mental health that made this opportunity particularly intriguing to him. Having grown up gay and a child of divorce, he has a keen understanding of the importance of mental health for navigating life's many challenges. His mission with the new location of Ellie Mental Health is to provide a comforting, inviting space where people can be themselves.
When the opportunity to start his own Ellie Mental Health franchise arose, he knew it was a perfect fit for his personal and business goals. He was attracted to the brand because the company's founders are passionate about what they do and the services that they provide to the community.
"I'm most excited about helping underserved families with reconciliation and counseling, people working through addiction issues and LGBTQ+ issues in my community," says Machado. "All of these issues have touched my life in some way, and I'd be grateful to help others overcome them as I have been helped throughout my life."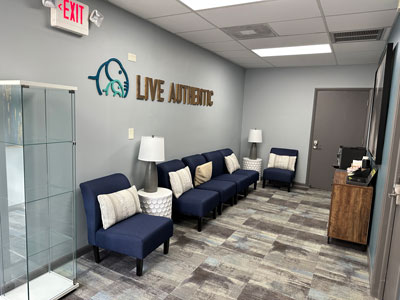 Machado is also aware of some of the unique issues faced by young people today, and he plans to offer innovative solutions to help them as well. His new location's proximity to several local schools and hospitals presents him with a unique opportunity to both partner with and assist the local community's younger population.
"There's a critical need for young people these days now that social media and time spent on screens is at its highest," he says. "Now there's a crisis of all sorts of new anxieties that didn't exist previously that our younger generation has to face."
Services Offered
Ellie Mental Health offers a broad spectrum of services to its customers, depending on their mental health needs. These services include both online and in-person therapy, as well as couples counseling. A wide variety of therapy forms are also available, including grief, trauma-informed and eye movement desensitization and reprocessing (EMDR), among many others.
Ellie Mental Health also understands the importance of mental health and puts a priority on matching clients with the right clinician for them quickly. They are growing the team and actively seeking mental health professionals with diverse experiences, certifications and backgrounds.
---
The grand opening and ribbon-cutting ceremony for the new Ellie Mental Health Coral Gables location will take place on February 1 from 5 to 7:30 p.m. at 1533 Sunset Dr., Suite 225. For more information about Ellie Mental Health or to schedule an appointment, call 305.707.1604 or visit elliementalhealth.com/locations/coral-gables-south-miami-fl/. If you're interested in working with Ellie Mental Health, visit ellie-mental-health-south-florida-miami-dade-fl.careerplug.com/jobs/1793517/apps/new.
(Visited 80 times, 1 visits today)
Tags:
ellie mental health
,
mental health
Last modified: January 30, 2023