Today John H. Ruiz and family announce a $10 million donation to Westminster Christian School, the largest gift in school history.
The $10 million gift supports Westminster's vision for excellence and innovation both in the classroom and in the athletic arena. The donation will fund the development of a premier high school athletic complex that will feature state-of-the-art technology, data and analytics, a cutting-edge strength and conditioning facility, as well as sports medicine capabilities.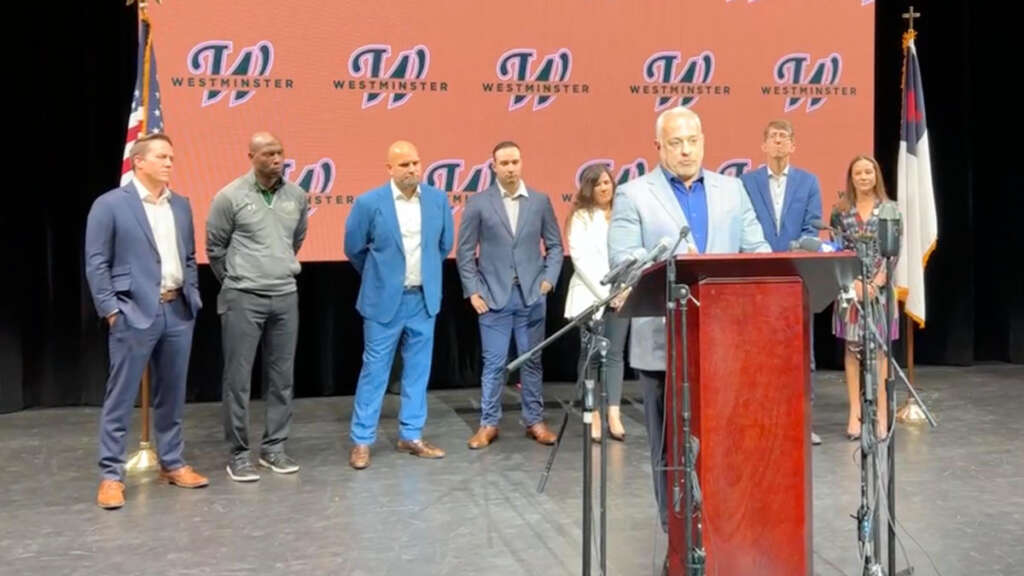 "The generosity of the Ruiz family will have a lasting and significant impact on Westminster students today and for generations to come," said Scott Jones, Westminster's Head of School. "Westminster has long been known for excellence and innovation and this gift creates incredible opportunity to continue to build upon this legacy."

The gift from John H. Ruiz, Mayra Ruiz, Johnny Ruiz, Alex Ruiz and Cristina Ruiz is an unparalleled investment in the Westminster experience by an alumni family. Alex Ruiz '17, CEO of Cigarette Racing Team, and Johnny Ruiz '13, COO of Cigarette Racing Team, are graduates of Westminster and were standout baseball players during their time at the school. The Ruiz family has been a long-time supporter of Westminster programs.
"It is with great honor, privilege and humility that we donate to this amazing school. My two boys attended Westminster and played baseball here, instilling great work ethic and character. This is not just a school. It is a family," said John H. Ruiz, Founder and CEO of MSP Recovery and Owner of Cigarette Racing Team. "We have forged a strong bond with Head Baseball Coach Emil Castellanos. We love him dearly and appreciate all he has done for our kids and other student athletes. The entire school experience was wonderful and created many memories that will stay with us for the rest of our lives."
(Visited 368 times, 1 visits today)
Tags:
gift
,
john h ruiz
,
school
,
westminster
Last modified: December 9, 2021