Deanna Dalby, Awarded Principal of the Year Award for Palmetto Bay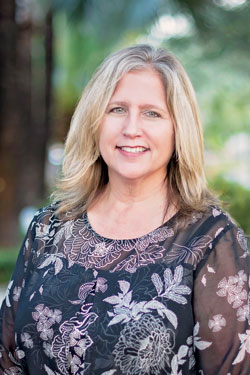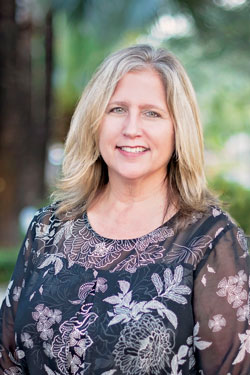 Drive by Howard Drive Elementary on 136th Street any day of the week and you are almost guaranteed to see Mrs. Deanna Dalby escorting students to their cars, often in the pouring rain or searing heat. Her open-door policy means she is always welcoming parents into her office to discuss various concerns and working hard to find solutions. She can be found cleaning up debris at the school after storms or blowing off leaves from the outdoor lobby to keep her school clean and safe. She volunteers to get pie in the face, silly stringed and have stunt bikers perform jumps over her head in order to engage her students. After 17 years as the principal at Howard Drive, she continues to dedicate her heart and soul to her students and families. She was recently acknowledged for her exemplary service to our community at a Palmetto Bay Council meeting on November 1, 2021, where she was awarded the 2021 Greg Zawyer Principal of the Year Award.
The award was created by the Village of Palmetto Bay in honor of Greg Zawyer who served the students and parents of Miami-Dade Public Schools for over 40-years. A recipient of numerous honors and awards throughout his tenure, Mr. Zawyer also raised more than $6 million in scholarships per year via community partnerships. Ms. Dalby was the second ever to receive this prestigious award as an outstanding principal in the Village of Palmetto Bay with Mr. Zawyer being the first recipient.
"Principal Dalby has been creating educational opportunities for over 37 years. She has a dedicated and wonderful career in education. She is a caring individual. I know from staff and faculty that when her staff is going through personal troubles that she is there every step of the way. She is also willing to do what it takes to make sure that her school continues to thrive," sated Luisa Santos, Miami-Dade School Board Member for District 9. "She embodies the educator's spirit in everything that she does. She knows that it takes a village to raise a child."
(Visited 123 times, 1 visits today)
Tags:
howard drive elementary
,
Palmetto Bay
,
principal of the year
Last modified: November 28, 2021