Seasons may come and seasons may go, but one thing is certain: There are plenty of entertainment options to enjoy in the Magic City.
Season Preview has always effectively managed to be at the cusp of Miami's art scene, highlighting the unique mix of culture, diversity, art and entertainment. If you find yourself overwhelmed by too many choices, check out this list of some of the best things to do in Miami this fall. From engrossing storytelling in the form of theatre performances to musical symphony and even photography collections, here's our 2021 picks.
ADRIENNE ARSHT CENTER FOR THE PERFORMING ARTS
From touring Broadway musicals direct from New York and the most significant jazz series in South Florida to a major annual Flamenco Festival and an award-winning Miami-based theater program, the Arsht Center brings together some of the best talent from around the world.
Frankenstein
The Guardian named it "a bravura triumph," while the Telegraph gave it four stars and called it a "thrill." A theatrical event like no other, this direction by Stuart Meltzer tells a classic tale of gods and monsters that continues to fascinate 200 years after its 1818 publication. Recommended for ages 16 and up. October 14–31, Carnival Studio Theatre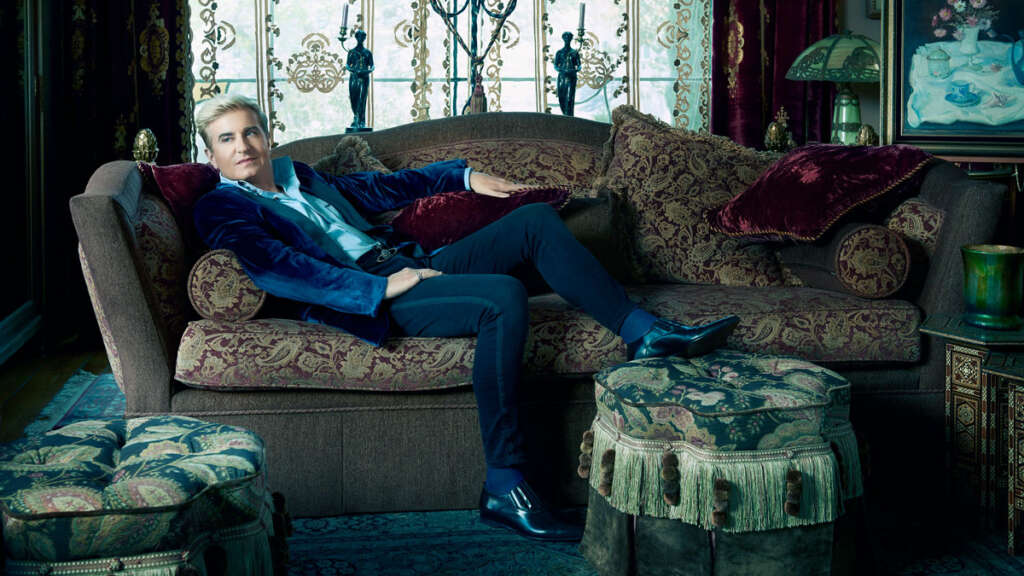 New World Symphony and Jean-Yves Thibaudet
New World Symphony returns to the Arsht Center for an exclusive evening of musical fireworks and fanfare. One of the world's premier pianists, Jean-Yves Thibaudet radiates brilliance in Felix Mendelssohn's First Piano Concerto. Jean Sibelius, Finland's national treasure, crafted a "confession of the soul" in his extremely popular Second Symphony, a dynamic blend of splendor and mystery. James Lee III honors the season's joyous Feast of Tabernacles in what he calls an explosion of sound. October 16, Knight Concert Hall
PÉREZ ART MUSEUM MIAMI (PAMM)
PAMM is a contemporary modern art museum dedicated to exhibiting international art of the 20th and 21st centuries. This museum serves vibrancy by highlighting the thriving community of artists, designers and collectors, driving Miami's demand for a world-class museum and dynamic center of visual arts education.
Allied with Power: African and African Diaspora Art from the Jorge M. Pérez Collection
Inspired by his upbringing in several Latin American countries, Pérez began collecting the work of Cuban and Afro-Latino artists several years ago. With more than 500 modern and contemporary artworks, the collection showcases a wide range of practices and thematics, including abstraction, representation, politics, spirituality and race. November 7 to February 6, 2022
Jedd Novatt: Monotypes and More
Novatt is known for working in monumental scale, often outdoors, with welded sculptures of seemingly incongruous cubes teetering on top of each other. His works are also defined by their placement in the landscape and, hence, connection to the public. Displayed within a gallery with a window that looks down upon Chaos SAS, this is an unparalleled opportunity to capture the breadth of Novatt's work in two and three dimensions, creating conversations between objects in and outside the museum. October 14 to June 26, 2022
HISTORYMIAMI MUSEUM
With more than 37,000 three-dimensional artifacts that cover everything from prehistoric archaeological finds to 20th-century Afro-Cuban folk art, HistoryMiami — a Smithsonian Affiliate located in Downtown Miami — now operates one of the largest private, regional history organizations in the southeastern United States.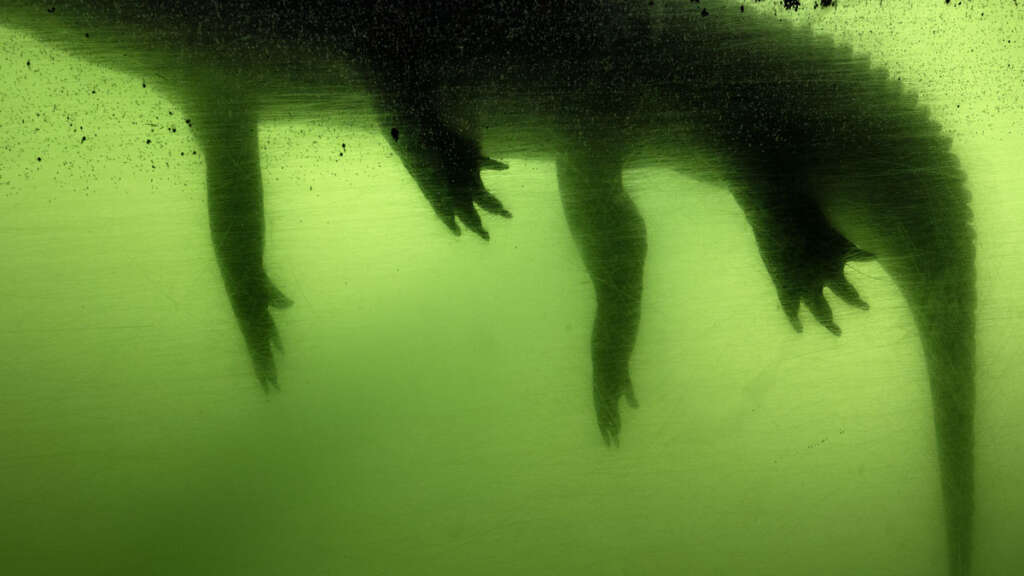 FloodZone: Photographs by Anastasia Samoylova
An installation of 46 images printed on a variety of materials, FloodZone is an exhibition of a photographic series that highlights the environmental changes in coastal cities of South Florida. There are aerial photographs of the saturated topography, portraits of locals and close-up observations of buildings, flora and fauna that demonstrate how the economics of urban development affect human lives and behavior. October 15 to April 17, 2022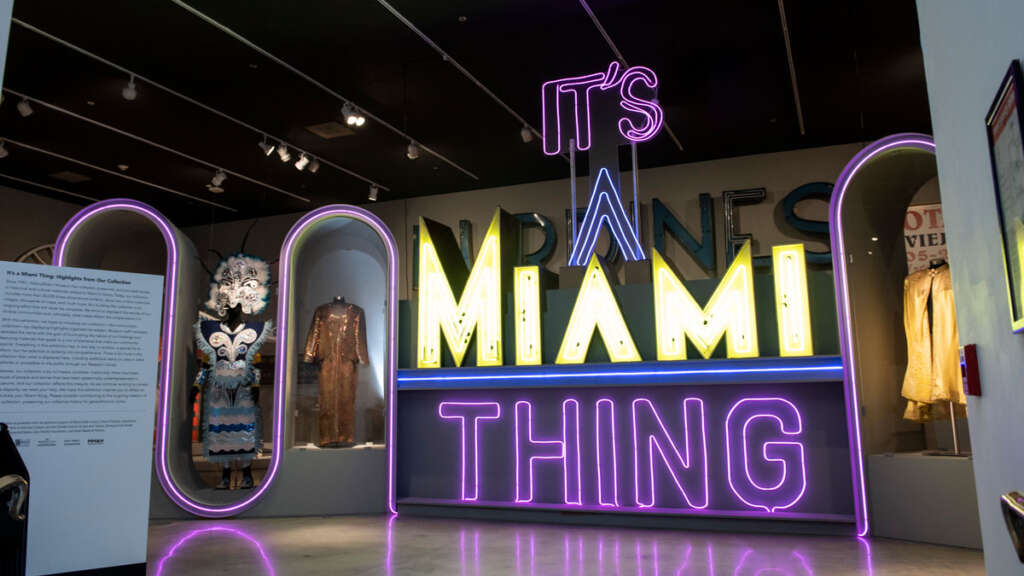 It's a Miami Thing: Highlights from Our Collection
To celebrate the City of Miami's 125th birthday, HistoryMiami is sharing highlights from the museum's vast collection of artifacts and archival materials that document the uniqueness of our city. On display are hundreds of items, including unearthed Tequesta artifacts from a.d. 800; Seminole patchwork clothing; prints from naturalist John James Audubon's Birds of America; treasure salvaged from the 1622 Nuestra Señora de Atocha shipwreck, discovered 35 years ago off the coast of the Florida Keys; and a cape from famed astrologer Walter Mercado. Now through January 9, 2022
SOUTH MIAMI-DADE CULTURAL ARTS CENTER (SMDCAC)
A world-class, multidisciplinary cultural venue and community gathering place in the southern part of Miami-Dade County, SMDCAC plays a key role in the economic and cultural development of the area. Providing a diverse range of quality entertainment, SMDCAC's multiple rehearsal and performing spaces also offer accessible state-of-the-art facilities.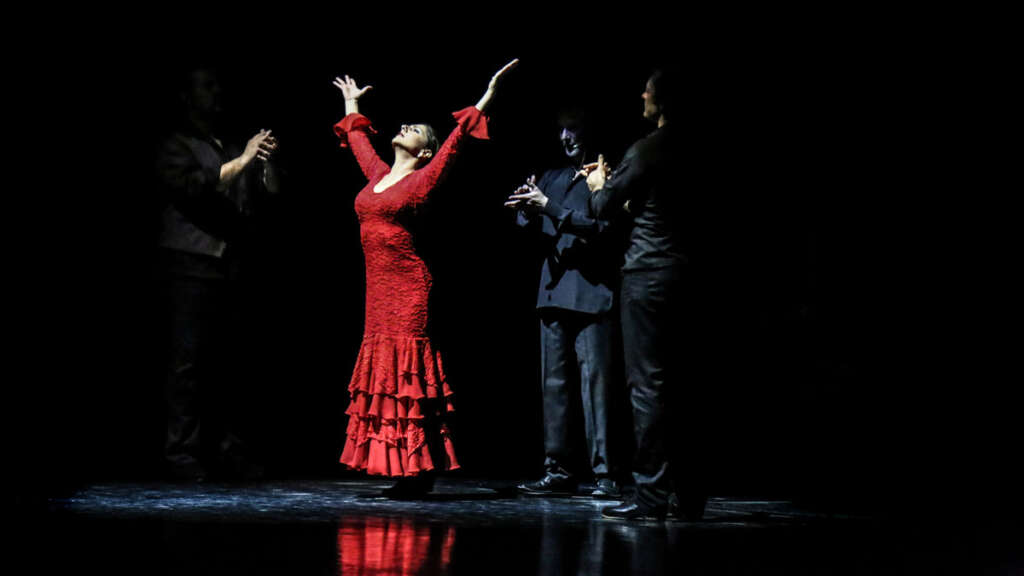 Ritmo del Tiempo
An original work by Omayra Amaya that features an international cast of master flamenco artists, this new, innovative work is influenced by both traditional and contemporary elements of flamenco and jazz. It takes on an engaging and nontraditional setting of flamenco arts by integrating all cast, both musicians and dancers, together in movement and storytelling. The show is intricately created with seamless scene changes and accompanied by original musical compositions. October 16
Keb' Mo' with Opening Act The Brother Brothers
Deeply rooted in America's musical soul, singer/guitarist/songwriter Keb' Mo' keeps the blues alive, from gutsy renditions of classic Delta blues to original songs. The 14-time Grammy nominee and five-time Grammy winner, most recently for 2020's Oklahoma!, has collaborated with Martin Scorsese, Bonnie Raitt, Roseanne Cash and Buddy Guy. Like the blues, Keb' Mo's music speaks to what makes us human. October 30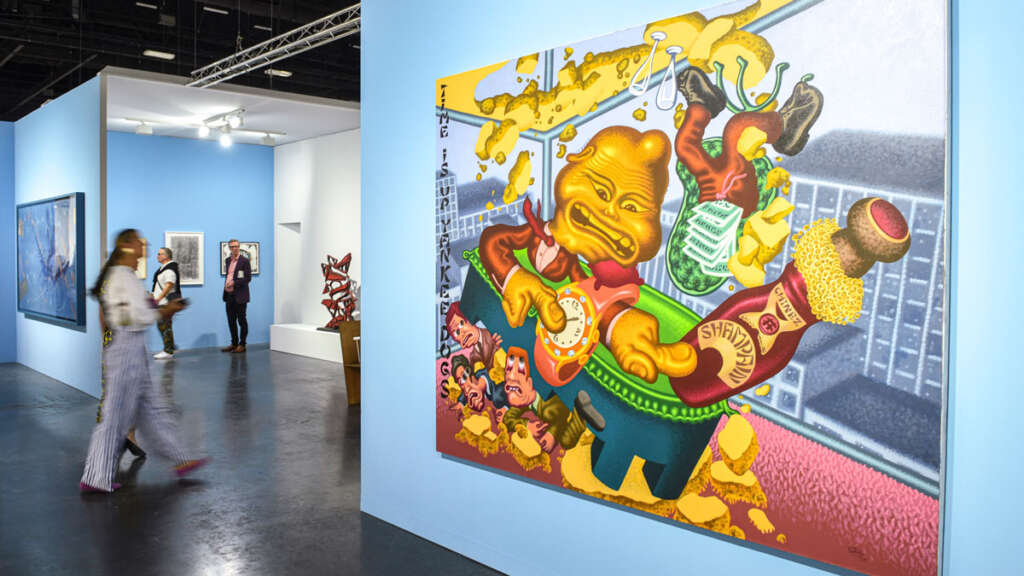 OTHER EVENTS NOT TO BE MISSED
Pinecrest Gardens
Nicole Yarling: family-friendly concert on September 26
Duo A Tempo: flute and piano duo music on October 24
Greater Miami Symphonic Band presents Happy Days Are Here Again on October 31
Family Pops under the Stars with famous movie soundtracks and winter holiday favorites on November 26
Miami Book Fair
Recognized as the nation's finest literary festival, the Miami Book Fair features readings and discussions with noted authors from the United States and around the world. November 14–21
Art Basel Miami Beach
Visitors from around the world come together to view art exhibits at the Miami Beach Convention Center, as well as satellite fairs, parties, public art installations and more throughout Miami. December 2–4
Whatever speaks to your cultural passions, there are many things to do in South Florida that will satisfy your artistic cravings. Are you ready not just for the preview but for the main show? Be sure to catch the best of the season and end 2021 on a high note.
(Visited 103 times, 1 visits today)
Tags:
arts
,
performing arts
,
play
,
shows
,
Theatre
Last modified: September 7, 2021