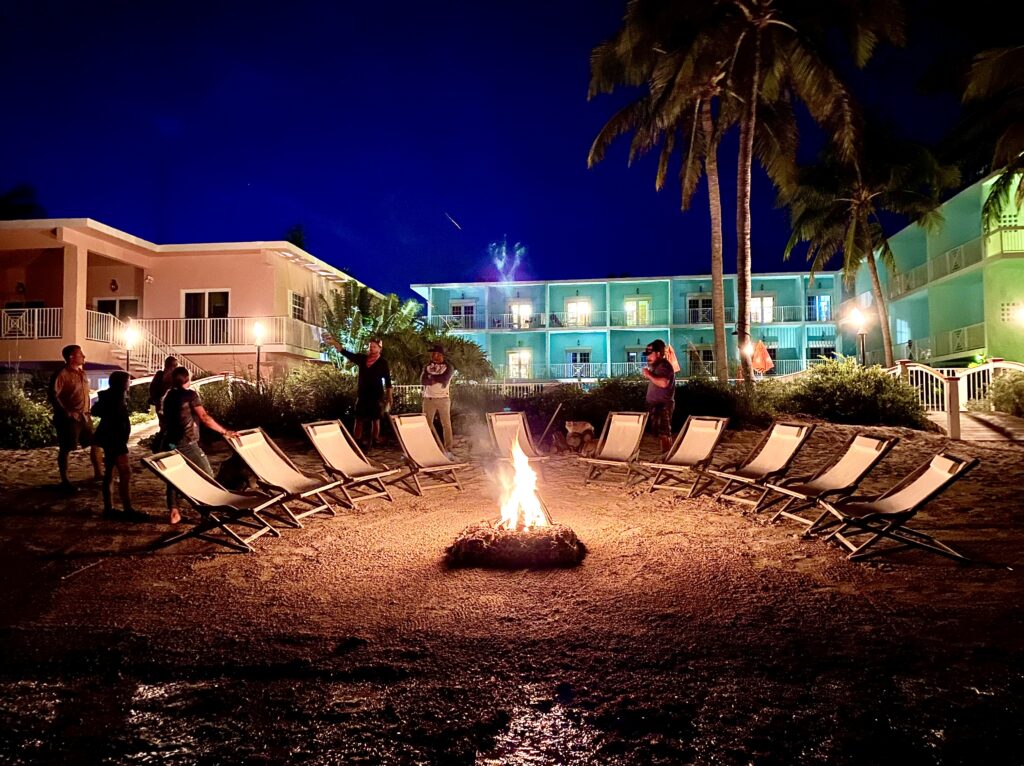 The city of Marathon, which is set on 13 islands in the Florida Keys, is quite unequivocally a water-dweller's paradise. For one, the region boasts an array of boating activities that, of course, includes copious fishing options: deep-sea, reef or flats.

Those endeavoring to get up close and personal with various ocean animals also rejoice in Marathon, where people can interact with dolphins at the Dolphin Research Center, feed stingrays at Aquarium Encounters, and see (and learn to appreciate) sea turtles at the Turtle Hospital, among other native sea life encounters.

Marathon also offers fun-loving tourists plenty of other water-oriented entertainment, including cruising the turquoise waters (an absolute must at sunset), kayaking, stand up paddle-boarding or more adrenaline-inducing activities like parasailing, jet skiing, eFoiling and wake boarding.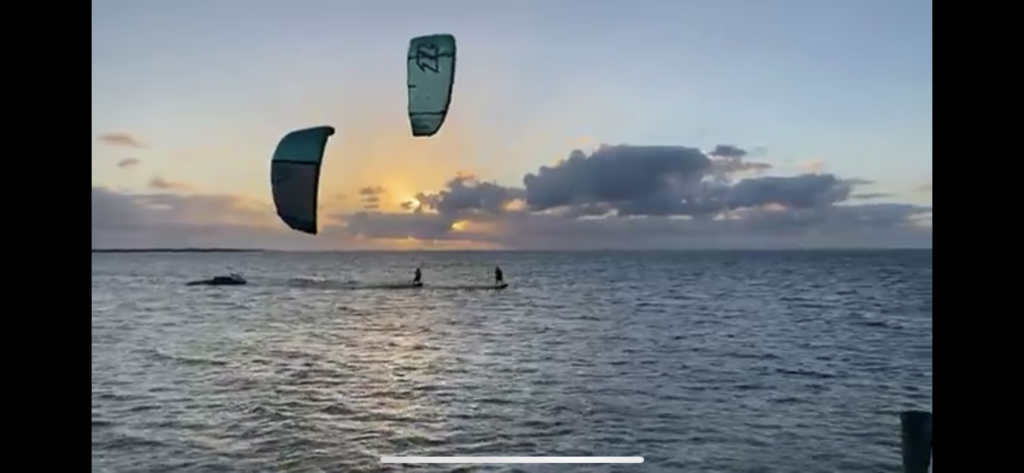 Speaking of adrenaline, one must-visit vacation destination when in the Florida Keys is The Lagoon on Grassy Key Adventure Park, Marketplace and Day Resort. Also centrally located in Marathon, The Lagoon is owned and operated by former professional kite surfer Matthew Sexton, who also owns the adjacent Grassy Flats Resort & Beach Club.

The Lagoon is the only adventure water park in The Florida Keys teaching people board, wind and paddle sports right there on-site, on the water.  

The Lagoon also features a botanical "booze garden" named Bongos Café, a marketplace with some of the best gear in the area, and gorgeous street art dispersed all around the lagoon. It's truly a one-of-a-kind destination in the heart of the Florida Keys.  

Since opening in 2011, and having been reimagined in 2020, The Lagoon on Grassy Key has served as a middle Keys staple for nearly a decade.  While Keys Cable Park, its longest running attraction, gets its fair share of the action, the other park attractions and amenities—those in existence and others planned for the future—will surely keep locals and tourists, alike, coming back to Marathon time and time again for more.

As for Sexton's Grassy Flats Resort & Beach Club, the location is currently closed for some exciting renovations that will result in fully 28 new, beautifully-appointed rooms and suites, a 150-seat restaurant, a rooftop bar and an additional pool—all of which are expected to be open to the public by the end of this year.

However, there's no need to wait that long for a visit, as the all-suite resort re-opens for the season on June 6th for short and long-term stays in its spacious accommodations as well as day visits for relaxing drinks and downtime. Its Barrel & Bale bar has a bodacious garden-to-glass craft cocktail program with many of the fresh ingredients coming from the garden in The Lagoon.

Of course, Sexton has assured that resort guests can also enjoy their fair share of water sports like paddle boarding, kayaking, sailing and kiteboarding right there on the property. Or, if preferred, they can get transported to The Lagoon, which is less than a mile away. Another point of note is the fact that Grassy Flats Resort & Beach Club boasts its own beach, which is an extremely rare, and highly coveted, amenity throughout the Florida Keys.

I should also note that those preferring to patronize eco-conscious properties can take heart, as Grassy Flats' sustainability program is hell-bent on upholding the integrity of the environment in which it's situated. They've instituted a number of proactive programs in working toward this mission.

So, next time you find yourself anywhere in the Florida Keys, do yourself a favor and meander over to Marathon where you're veritably guaranteed some proper South Florida fun in the sun.

~~~

Forbes Business Council Member Merilee Kern, MBA is an internationally-regarded brand analyst, strategist and futurist who reports on noteworthy industry change makers, movers, shakers and innovators across all categories, both B2C and B2B. This includes field experts and thought leaders, brands, products, services, destinations and events. Merilee is Founder, Executive Editor and Producer of "The Luxe List" as well as Host of the nationally-syndicated "Savvy Living" TV show. As a prolific consumer and business trends, lifestyle and leisure industry voice of authority and tastemaker, she keeps her finger on the pulse of the marketplace in search of new and innovative must-haves and exemplary experiences at all price points, from the affordable to the extreme. Her work reaches multi-millions worldwide via broadcast TV (her own shows and copious others on which she appears) as well as a myriad of print and online publications. Connect with her at www.TheLuxeList.com and www.SavvyLiving.tv / Instagram www.Instagram.com/LuxeListReports / Twitter www.Twitter.com/LuxeListReports / Facebook www.Facebook.com/LuxeListReports / LinkedIN www.LinkedIn.com/in/MerileeKern.

***Some or all of the accommodations(s), experience(s), item(s) and/or service(s) detailed above may have been provided or arranged at no cost to accommodate if this is review editorial, but all opinions expressed are entirely those of Merilee Kern and have not been influenced in any way.***

Photos Courtesy of Matthew Sexton