More than 100 Academy of Finance high school students will participate in the 13th annual Future Bankers Camp conducted by the Center for Financial Training International, including internships at banks and other institutions.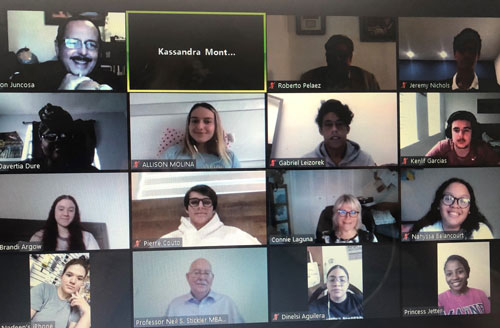 A total of 102 Miami-Dade and visiting students from New Jersey will take part in the four-week camp, which includes a two-week American Bankers Association program at Miami Dade College Wolfson Campus, followed by two-week internships at various locations throughout Miami Dade County and Camden, N.J.
"We have gone to a completely virtual camp this year, while keeping a full-day format that exposes students to a wide variety of topics," said Connie Laguna, president and CEO of the Center for Financial Training International.
The innovative camp is designed to motivate and tap into the talent of high-achieving minority students from low to moderate income areas, providing them a clear and promising career path in the financial services industry. It also provides students the opportunity to enhance math, communication and financial literacy skills in the classroom, followed by internships with hands-on experience at 30 banks, credit unions, and institutions in Miami-Dade County and Camden. In addition, the students will receive bank teller training and on completion of the internships will receive American Bankers Association Bank Teller Certificates.
"The students are taking part in daily online video conferences, plus numerous research projects led by the individual participating banks, such as marketing intelligence, social media programs, website analysis, fee comparisons and other areas," Laguna said.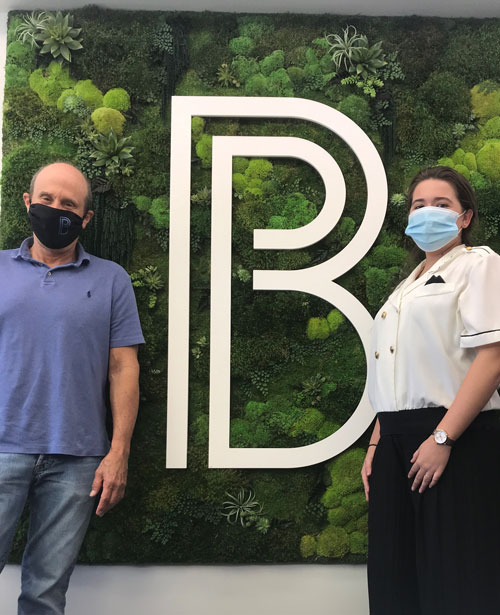 The program is sponsored by the Miami-Dade College (MDC) School of Global Business at the Wolfson Campus, (MDC) School of Continuing Education, the Center for Financial Training at MDC, CareerSource South Florida, the Cuban American National Council (CNC), Miami Dade County Public School's Academy of Finance, the Rowan University – CHAMP/GEAR UP Program and Rutgers University.
The local schools participating in the program include Barbara Goleman Senior High School, Coral Gables Senior High School, Coral Reef Senior High School, Dr. Michael M. Krop Senior High School, Hialeah Gardens Senior High School, South Dade Senior High School and William H. Turner Technical Arts High School.
Participating banks and organizations in Miami-Dade County and Camden, NJ, include Amerant Bank, BAC Florida Bank, Banco Pichincha, Banesco USA, BankUnited, Baptist Health South Florida Federal Credit Union, FDIC, Federal Reserve Bank, FirstBank Florida, First Horizon, Helm Bank, Intercredit Bank, International Finance Bank, M&T Bank, JP Morgan Chase & Co., Morrison, Brown, Argiz & Farra, LLC (MBAF), Ocean Bank, Pacific National Bank, Popular Bank, Power Financial Credit Union, Professional Bank, Santander (Florida and New Jersey), South Jersey Federal Credit Union, South Florida Banking Institute, Sunstate Bank, TD Bank, Wells Fargo Bank (Florida and New Jersey) and U.S. Century Bank.
The Miami-Dade County Public Schools Academy of Finance program is a member of the National Academy Foundation (NAF), a national network of career academies that support the development of America's youth toward personal and professional success in high school, higher education and throughout their careers.
CareerSource South Florida is a public-private partnership and integral partner in Miami-Dade's economic plan that initiates state and federally funded workforce development and training policies for Miami-Dade and Monroe counties. Additionally, South Florida Workforce services and resources are available to everyone at no cost through a network of Career Centers located throughout the region. For more information on the Future Banker's Training Program contact Youth Services Division at 305 594-7615 ext. 292.
Cuban American National Council is a non-profit organization providing human services to persons in need from all racial and ethnic groups. CNC assists individuals to become self-reliant and builds bridges among America's diverse communities.
The Center for Financial Training at MDC provides financial services education, training and technology to financial services professionals throughout the United States and around the world. CFT is a national organization and the largest industry-sponsored adult education program in the world. CFT training and education programs provide job specific skills and knowledge to the financial services industry. CFT is the educational arm of the American Bankers Association and courses are part of a national continuing education curriculum. Completion of prescribed programs can lead to national industry-recognized ABA/CFT diplomas and certificates as well as assist in professional licensing requirements and meet college credit and degree requirements.
---
For more information about the Center for Financial Training at MDC, please contact Connie Laguna at 305-237-3051, or visit www.sfcft.org.