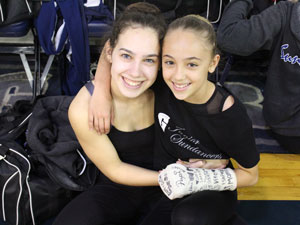 Gulliver Students from both the Academy and Prep programs had a full day of "Professional Dance Exposure" with professional instructors in the South Florida community. Starting with "Hip Hop" class with Natalia Gonzalez, Director and Choreographer of the 4-time most popular dance team in the NBA, The Miami HEAT Dancers, and who has also worked with music artist like Daddy Yankee, Wisin y Yandel, and many more.
Following with "Contemporary" class with Erika Diaz, who has choreographed for pop stars, taught Master Classes at universities and studios throughout the country, and has choreographed a commercial for MTV Latin America.
"Latin Jazz" class was next with Ashley Sanchez, captain of the Sundancers in 2013 and who has performed and competed in Ballroom as a professional dancer.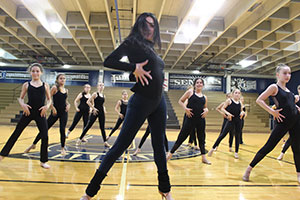 The day concluded with Hip-Hop class with Christopher Alvarez, who is known for his diverse ability to fuse all styles of dance into his commercial choreography and has performed with such stars as Thalia and Pitbull.
The "Professional Exposure Day" gave Gulliver students the experience to learn from these South Florida professional dancers.
This event, "Professional Exposure Day", took place on Wednesday, Jan. 17, 2018 and was hosted by Gulliver Preparatory Dance Department.