Ghosts and goblins are gearing up to visit a neighborhood near you. Every year, costumes are bought with much deliberation and candy is placed in the same bowl by the front door in anticipation of hearing, "Trick or treat!" Are you looking for something different this All-Hallows' Eve? Check out these five places that are filled with Halloween hauntings: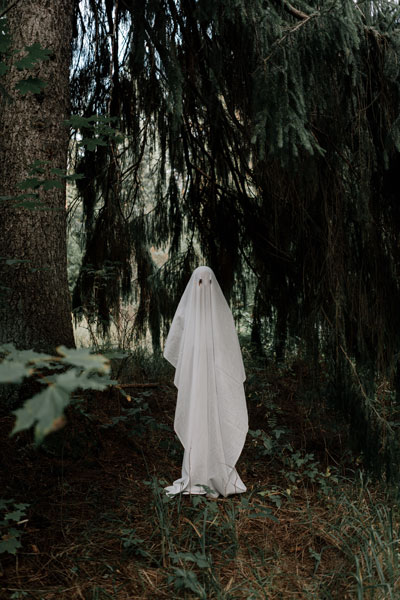 Salem, Massachusetts, which was the place of the Salem witch trials back in the 1600s, offers up a very bewitching calendar of events. Of course, all the regular attractions — The Witch House, the Witch Dungeon Museum and The House of the Seven Gables — are in full swing; but in addition, you can partake in a séance, wander the neighborhoods that take great pride in their decorations and even attend the Witch's Halloween Ball (festivalofthedead.com). That being said, no trip to Salem would be complete without seeing our favorite witch of all time, Samantha Stephens from the television series Bewitched. Her statue stands on the corner of Essex and Washington Streets, so don your favorite witch's hat and drop by to say hi.
Telluride, Colorado, hosts an annual horror film festival, town parade and a lamplight walk in the Lone Tree Cemetery. If you are a brave soul, you can step through the doors of the Haunted Hospital or the Telluride Historical Museum, which was also once a hospital, where it's said ghosts of the residents still wander the halls.
While I'm on the subject of hospitals, Louisville, Kentucky, has an old tuberculosis hospital known as the Waverly Hills Sanatorium, which was featured on Scariest Places on Earth. It's been said that the nurse's station is the most frightening place to be. Perhaps Nurse Ratched is still looking for unsuspecting new patients. Beware!
Halloween brings goosebumps when we think of witches, goblins, the undead and, of course, vampires; so, a list of Halloween haunts would not be complete if I didn't mention the most famous of vampires, Count Dracula. Since Dracula is a fictional person, aka vampire, his castle does not really exist. But it is said that Bram Stoker fashioned good old Drac's castle from Bran Castle located in Bran, Romania. Definitely a bucket list item.
The last on my list, but my absolute favorite, is Sleepy Hollow, New York. Sleepy Hollow, made famous by author Washington Irving, is a village along the Hudson River within the town of Mount Pleasant, New York. This quaint hamlet is not to be missed during the month of November. There are haunted hayrides, blazing pumpkins, 300-year-old Gothic mansions to tour, 5K run replete with costumes, performances of The Legend of Sleepy Hollow, cemetery tours, Horseman's Hollow, which is an interactive trail and, yes, even a visit from the Headless Horseman himself.
So, put a note on your door apologizing for no candy this year, as you have decided to get up close and personal with the dearly departed and fly on over to one of these spine-tingling haunts. Broom optional.
(Visited 66 times, 1 visits today)
Tags:
candy
,
halloween
,
travel
Last modified: October 16, 2021