Laron and Marquita Culmer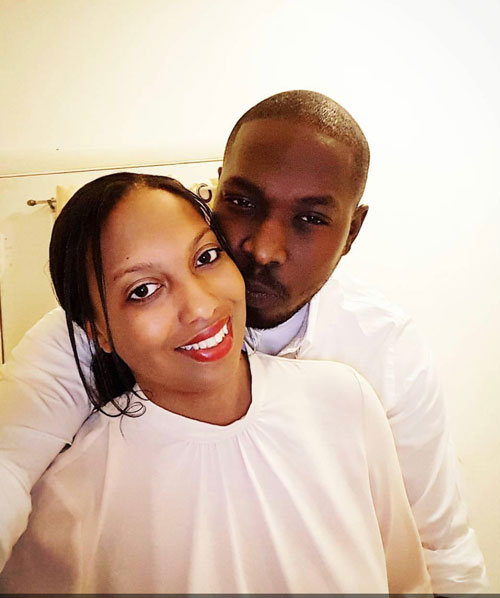 Owners of CFood Shack at The Lincoln Eatery Food Hall
C-Food Shack is the first U.S. location for the Caribbean seafood concept, with its original location in Nassau, Bahamas. Created by Laron Culmer, who also serves as executive chef and Marquita Culmer, his wife, who manages the space. C Food Shack has been cooking up a storm for the Bahamian public since 2013. Appetizers include Bahamian Conch Salad ($15); Jalapeño Cheddar Conch Poppers ($10) with Junkanoo sauce consisting of spicy citrus aioli; and Fish in Da Bag ($20), grouper nuggets, fried conch and 3 jumbo fried shrimp all tossed in a bag with homemade hand cut fries, guava ketchup, hot sauce and a coconut bread roll. Vegan patrons can indulge in the guilt-free Double Tacos ($11), made with spicy curry chickpeas in a crispy pita with pickled red cabbage and cucumber chutney. A selection of entrees is also available and includes the Captain Bahamas Surf and Turf Burger ($17), fried conch, bacon, mozzarella, cheddar cheese and Junkanoo sauce on a Kaiser bun; the Floribbean Fried Conch Pita Deluxe ($17), featuring crunchy pita, fried conch, iceberg lettuce, diced tomatoes, mozzarella, cheddar cheese and green onion tartar sauce; and the C Food Signature 3 Cheese Mac and Cheese (price varies) made with a choice of lobster tail, jumbo shrimp, blackened mahi or mahi crab. Those with dietary preferences can select the Build Your-Own C Food Burger (prices vary), where they can choose from a selection of breads and protein ranging from snapper fillet to grilled mahi to make the ultimate seafood burger.
---
Puja and David McLennon
Owners of XO Espresso at The Lincoln Eatery Food Hall
Puja Lakhlani and David McLeannan are such devoted coffee lovers that they started a business solely dedicated to java. The husband-and-wife duo started small, opening XO Espresso Bar as a mobile coffee bar on wheels which made stylish appearances at various events and pop up spaces around Miami. However, after much success, they went full-force with their passion project and permanently stationed their cart outside the W Miami in Brickell and were named "Best Coffee in Miami" by Miami Midtown Magazine. Lakhlani was born in Kenya, where the intense flavor and pleasant aromas of high-grade coffee makes it one of the most sought-after coffees in the world. McLeannan was born in Sydney, Australia, where coffee drinking is heavily embedded in the culture, and worked a coffee cart Down Under. Because of their backgrounds, the two share a deep understanding of coffee. This, paired with Lakhlani master's in business administration from the University of Miami and McLeannan's diploma from Le Cordon Bleu and 30 years in the hospitality industry, makes their skillset unparalleled. XO Espresso Bar is constantly pivoting and moving with trends, which has lent to its consistent and manageable growth.
In February 2019, Lakhlani and McLeannan debuted their second locale in none other than Miami Beach's new modern food hall, The Lincoln Eatery. Located to the right of the hall's entrance, the sleek coffee bar serves its very own coffee, roasted in-house on South Florida's first Bellwether coffee roaster, a fully electric, zero emission, award-winning machine. XO Espresso Bar is focused on creating an environment where customers are immersed in the experience and leave feeling like a local. As a result, every cup of joe served is hand-crafted by professional baristas who are just as enthusiastic as they are knowledgeable about coffee. Miami locals and tourists can also indulge in CBD products, wellness drinks, and organic teas. With a range of small bites and pastries to match, XO Espresso Bar's menu is designed to share with friends or simply keep customers fueled any time on the go.
---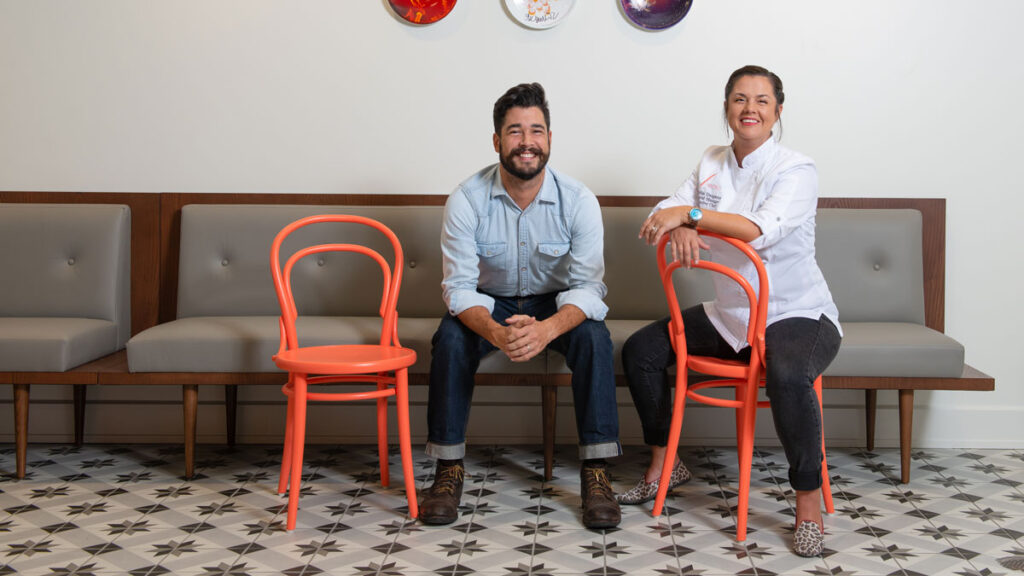 Kaytlin & John Dangaran
General Manager/Executive Chef and Café Operations Manager at Bistro at Sarasota Art Museum of Ringling College
Chef Kaytlin Dangaran brings a fresh approach to Bistro at Sarasota Art Museum of Ringling College, where she draws inspiration from her diverse culinary experience and background, alongside her husband John Dangaran, who oversees the café's operations. Bistro opened this past October following the Museum's reopening in its new home, the renovated historic Sarasota High School building dating from 1926. Operated by the renowned Constellation Culinary Group (the team behind culinary masterpieces Verde at Perez Art Museum Miami and The Restaurant at the Norton Museum of Art), Bistro offers local and seasonal-inspired dishes.
Having led restaurants within cultural institutions, they have elevated the museum experience with seasonal and art-inspired menus, as well as curated programming. After two years in San Francisco, Kaytlin returned to New York to accept the position of Chef de Cuisine at L'Apicio in the East Village. Ever seeking new opportunities to explore and expand her repertoire, Chef Dangaran relocated to Miami to helm the kitchen at Verde, where she also worked alongside John, a restaurant manager. Her rustic Italian menu complemented the seemingly simple but endlessly complex exhibitions at Perez Art Museum Miami.