Watch out bullies, big brother just stepped onto the playground.
Navigating property damage and insurance claims on your own can often leave homeowners feeling like the smallest kid at the dodgeball game. Insurance companies bring their adjuster to the party, someone who has the insurance company's best interest at heart. Who do you bring?
Jonathan Wilson, President of Intellaclaim Public Adjusters, helps us understand how to navigate these tricky waters. His job is to represent the best interest of you – the insured. Even if you've filed a claim and been paid, you can still contact Wilson to reopen the claim and fight to get you what you're entitled to under the terms of your policy.
"We hear it time and again. After a hurricane, the insurance company denied coverage due to 'no wind-related damage' or 'they low-ball and close the claim'. Many homeowners don't realize wind damage until a roof leak starts months or years after a hurricane," says Wilson.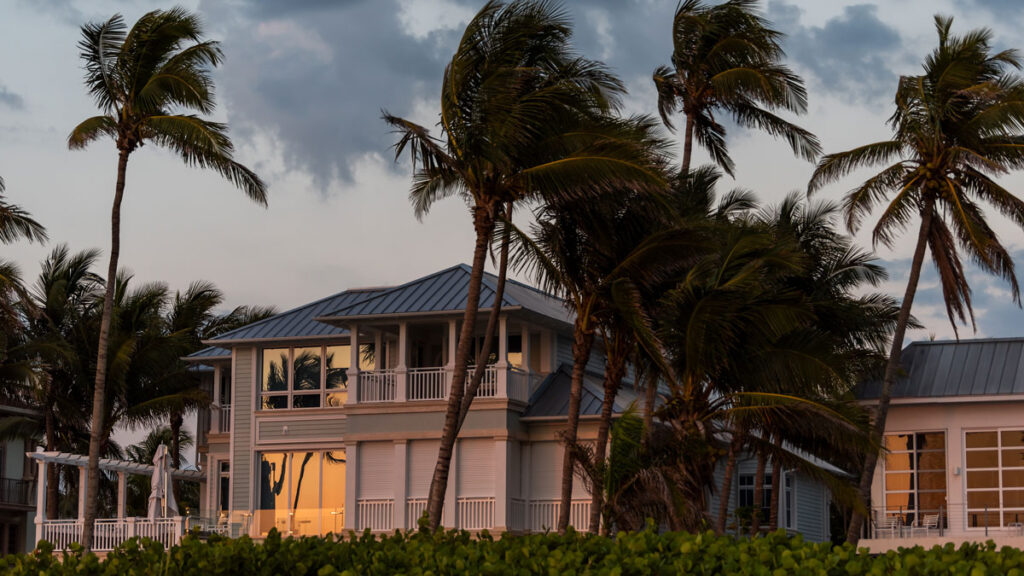 The vast majority of homeowners are not insurance experts. Insurance company employees and adjusters; however, are trained to find policy exclusions and ways to minimize payment of claims. It's like bringing a wiffle ball to a dodgeball fight. In the example above, Wilson was able to recover $70,000 additional from the 'no wind damage' claim after Hurricane Irma, and talk the homeowners through their policy and damages to determine if it makes sense to file a claim or not. "Simple things like stains on a ceiling from a roof leak, some insurance companies want to just paint over it. Not addressing wet drywall, texture, insulation, plywood decking, and other repairs required," explains Wilson. "Our goal is to bring your home to the condition it was before the damage occurred."
Getting his start in construction, Wilson worked several years for a General Contractor chasing natural disasters throughout the country. After experiencing first-hand what the catastrophic damage can do, he also witnessed many insurance companies not treating their customers fairly in their time of need. In 2007, he decided to take matters into his own hands and get his Public Adjuster license. "I wanted to help people get the money they deserve to fix their homes after a disaster," says Wilson. The understanding of construction brings a serious advantage to what he does.
In our neighborhood alone, Wilson and Intellaclaim helped a local resident recover an additional $35,083 for a bathroom shower leak originally estimated at only $9,583. They fought for another family to recoup $189,000 on a cast iron drain line failure issue originally denied due to 'wear and tear'.
"We do everything from small residential plumbing leaks, to large commercial losses," Wilson tells us. "We recently settled a supermarket fire where a freezer caught on fire, and their commercial insurance was only going to cover $200,000 for repairs. We successfully recovered $1.2M they needed and deserved."
The Intellaclaim team is a tight-knit group of licensed public adjusters, with collective backgrounds in either construction or insurance. Wilson is licensed in Florida, California, Kansas, Maryland, South Carolina, Texas, and Utah. He is OSHA 10 Certified and a member of the Florida Association of Public Insurance Adjusters.
Intellaclaim is happy to report that things have not slowed with the recent shutdown. "People are still having fires, roof leaks, plumbing leaks, mold, and vandalism. We're assisting the community with filing claims every day," says Wilson. By the end of June, Intellaclaim plans to distribute 1,000 2oz bottles of hand sanitizer to their neighbors, to help our community stay safe during these uncertain times.
With hurricane season on the horizon, Intellaclaim is encouraging all of us to review your current policy for any language about "Managed Repair Program" (MRP) or any water damage limit or exclusion. No one wants to wait for bad things to happen; to realize your insurance company controls the repair process rather than paying the policyholder for their losses, or worse, you don't have enough coverage.
---
Intellaclaim is located at 12150 SW 128th Court, Suite 118 near Miami Executive Airport. For a Free Claim Review or Moisture Inspection, you may call 305-303-7012, or toll free at 866-965-2524, or visit intellaclaim.com.
(Visited 17 times, 1 visits today)
Tags:
claims
,
Hurricane Season
,
insurance
,
public adjuster
Last modified: June 8, 2020