CENTNER ACADEMY PARTNERS WITH MARTIN LUTHER KING ECONOMIC DEVELOPMENT CORPORATION TO DELIVER WEEKLY MEALS TO 1,000 SENIORS IN SOUTH FLORIDA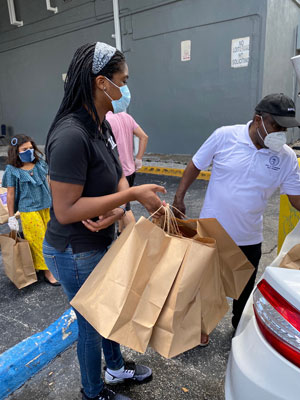 WHO/WHAT:   Centner Academy and non-profit organization Martin Luther King Economic Development Corporation (MLK-EDC) are battling food insufficiencies in South Florida due to COVID-19 by providing 1,000 hot weekly meals to seniors. These meals are prepared at the MLK community kitchen by celebrity chef De'Bronya Hodges and delivered to senior citizens in low-income neighborhoods. MLK-EDC has delivered hot meals to the homes of seniors for the past 9 weeks. Centner Academy staff and students' families will join MLK-EDC to deliver the meals to the homes of senior residents in Liberty City, Little Haiti, Overtown and Buena Vista starting on Friday, May 22, 2020. This new partnership will allow volunteers to double the number of meals previously delivered.
MLK-EDC's mission is the revitalization and beautification of MLK Boulevard and the surrounding neighborhoods. Celebrity chef De'Bronya Hodges, formerly DJ Khaled's private chef, will be using MLK-EDC's newly launched state-of-the-art community kitchen in their facility certified for food production to prepare the hearty, nourishing meals for seniors.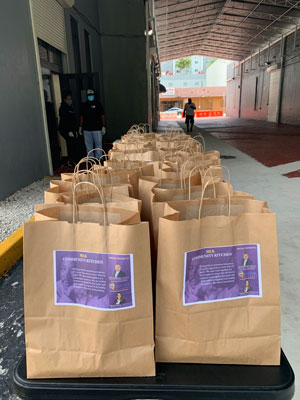 "Florida has the largest senior population in the country and they are the most vulnerable and at-risk amid this global crisis," said Leila Centner, co-founder of Centner Academy. "Food is a basic human need and we are humbled to be able to help MLK-EDC extend their hot meals program to new neighborhoods and seniors in need, especially in our community of Buena Vista."
Before the COVID-19 pandemic, many seniors were able to congregate at senior centers to socialize and receive free meals. Now, while following social distancing protocols and safety precautions, volunteers are stepping in to deliver hot meals to senior residents confined to their homes.
"During this coronavirus crisis, there is no better use of the MLK Kitchen Incubator than to serve our seniors," said Commissioner Keon Hardemon. "We must work together as a community to ensure that our seniors continue receiving the hot meals and nutrition required to be healthy throughout this time of uncertainty."