Hundreds attended Community Health Foundation's Casino night. From prominent leaders, to business owners, everyone came together to roll the dice and spin the roulette wheel after an impromptu practice at the 918kiss apk website with a charitable purpose on September 7th at Christ the King Lutheran Church Hall, in Pinecrest. A casino is often seen as a place of leisure where anyone can relax and win big. In recent years casinos have made their way into the homes of many people through sites similar to Tragaperras Online, which offer free demos to try before visitors decide whether or not they want to play. With casinos being such a big staple of our society, it's great to see it used in such an enriching way. Those looking to win big at their next visit to the casino or session on an online casino may well want to check out this blog article to find out which casino games have the highest payouts.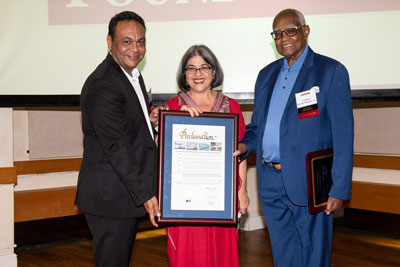 The event raised funding to help Community Health of South Florida, Inc. (CHI) move closer to breaking ground on a Children's Crisis Center at its corporate headquarters, 10300 SW 216 St. Miami FL 33190. "We are in desperate need," said Dr. Howard Pratt, Child Psychiatrist at CHI. "There are only eight facilities between West Palm Beach and South Miami Dade that will treat children. That is only 160 beds."
CHI currently has an adult crisis unit that is not suitable for kids, yet it receives at least 600 children in crisis a year via the Baker Act and families that bring children in for help, some from as far away as Key West and St. Thomas. The nonprofit healthcare company has to process the child and then transfer them to another facility, which can be very difficult given the shortage of available beds for kids. All this can be traumatic for a child suffering from a behavioral health crisis, many of whom have been abused or are experiencing severe behavioral health issues.
"Last October it just seemed like between Orlando and Miami, hospitals were full, and kids sat in the ER for two days," said Dr. Pratt. "So those families are less likely to seek treatment for their kids now."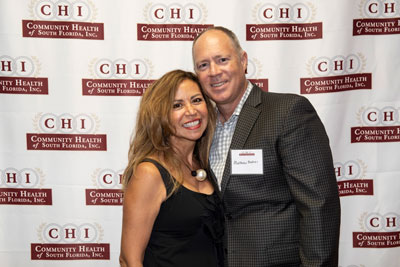 But attendees at CHI Foundation's Casino Night hope their goodwill will go a long way for these kids. Some are already preparing for the night, sharpening their skills on Best-casino.net and other sites to get a headstart for the events to come! Nearly 40 organizations sponsored the event, attendees bid on trips, an original Salvador Dali painting and fine jewelry, all with the goal of helping to save these children in crisis. The Florida Villager served as a media sponsor.
Commissioner Daniella Levine Cava presented CHI with a proclamation at Casino Night declaring that day "Community Health of South Florida, Inc. Day" throughout the County to help raise awareness of the issue and mission.
"We are so grateful for the community's support and partnership in our mission to make this Children's Crisis Center a reality," said Brodes H. Hartley, Jr. President and CEO of CHI. "These families can't wait any longer. Even if you don't have a child in crisis, this issue affects you. These kids go to school with your kids, they grow up and their problems become more intense. They are your neighbors, the person in front of you in the grocery store, your co-worker. Together we need to ensure that there is access to care."
Dr. Pratt echoed those concerns "It is much easier to treat children with very little and change their lives for the better than it is to treat chronically ill adults."