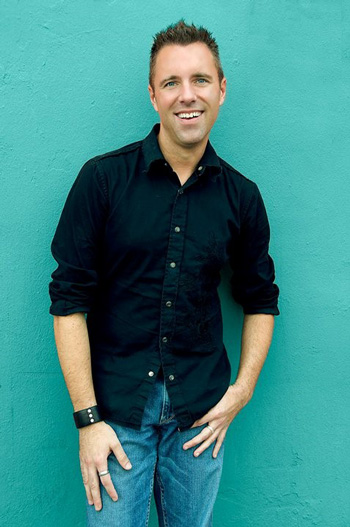 This past October, the Adrienne Arsht Center kicked off the second season of "Kitty Hawk," a part of the Center's Learning Through the Arts initiative, which reaches nearly 60,000 students annually. The program aims to bridge the STEM gap by integrating the arts through a musical performance, an art-infused curriculum and a series of hands-on workshops for seventh graders in Miami-Dade County. We caught up with local music director Eric Alsford to learn more about the show, the musicians and the making of a musical.
How did you get involved with "Kitty Hawk?"
Many years ago, I worked with the Arsht Center on an early workshop and reading of "Kitty Hawk," and I was thrilled to come onboard as part of the second season of the STEAM-focused program this year for all seventh graders. The musical is an original, Broadway-style production commissioned by the Center and brings to the stage one of the greatest stories in American history – Wilbur and Orville Wright's discovery of human flight.
Tell us a little about the show.
The original, Broadway-style production created by the Arsht Center is a musical adventure with themes of ingenuity and persistence and is written by playwright Tom Bryant, with music and lyrics by Erik Della Penna and Artistic Director Nathan Allen, founder of The House Theatre of Chicago. The music is a great collection of songs in country and bluegrass styles.
What makes "Kitty Hawk" different from other shows?
"Kitty Hawk" is extra special because all the actors double as musicians, each playing a myriad of instruments to accompany themselves. Additionally, each actor ends up playing between two-to-four different instruments during the show.
What is your background?
I was born and raised in Buffalo, New York and received my music degree from the Eastman School of Music in Rochester. In 1999, I moved to South Florida and I currently split my time between here and there, which allows me to take on many different types of projects. We are lucky to have so many theaters and arts organizations in South Florida which contribute to our vibrant theater scene across this region.
Is this the first STEAM focused project you've worked on?
Prior to "Kitty Hawk," I directed the music for "Rock Odyssey," a fast and funny theatrical adaptation of Homer's Odyssey that transforms the epic work into a rock musical for fifth grade students each spring. Both shows are part of the Arsht Center's Learning Through the Arts initiative, which reaches 60,000 students annually and is a first-of-its-kind partnership between the Center and Miami-Dade County Public Schools.