If you live in South Florida, it's most likely you've been a part of a Pinecrest Marketplace sale. The invite-only Facebook group and sister website has grown to almost 20,000 members since its inception, brokering deals for everything from clothing to furniture and all that falls in between. At the center of the powerhouse group is Pinecr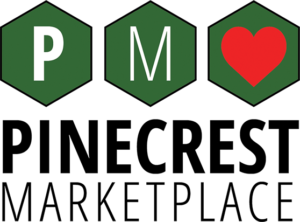 est resident Melissa Clarin, whose desire to create a safe and local way of exchanging items grew into a new way of selling and shopping for many in the community. We sat down with the marketplace maven to learn just the how and why of reselling your spring cleaning haul.
What are the most popular items in the group?
Think seasonal! We have been watching these same trends every year. If it's Halloween, costumes are always popular. Holiday time- anything that lights up and sparkles sells quickly. Spring break is coming up so it's going to be ski clothes and winter accessories. Summer item trends are anything for the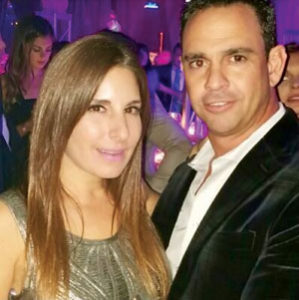 boat or sandbar such as pool floats, party coolers and BBQ's. Overall, patio furniture is the number one seller all year long.
What can members do to help their items sell faster?
Members have a really high chance of selling their items quickly in PM. We have such an engaged audience. The best tips would be to include a very clear description of the item, including measurements, color and brand. You don't want to write a novel, but enough info is needed to spark interest. Also, it's so important is to include your area such as Pinecrest, Palmetto Bay, etc… An interested buyer may actually not be interested if you live too far from them, so this small detail helps saves a lot of time and makes for a much faster sale.
What's your best advice on how to price an item?
Do some research first. See what the current price is if this was a brand new item and think about the condition and age of your item. Some people are emotionally attached to their items and think it is worth more than it really is. When things sell fast it's because the price is right. 50-75 percent off the current retail price is always recommended. And remember minimum price on PM is $10.
What's the strangest item you've seen listed in the group?
I have seen some pretty strange items on here but that's not to say there isn't a buyer for everything. Most recently someone listed a pressure treated pine pole. When it was listed it just said selling "a big pole." I think because of the description it sparked a lot of interest as it was actually the most looked at post this past month. Also, the fire rescue limo golf cart was cool and I've seen some pretty nontraditional couches listed that have really made me think about my own decor. You never know what you are going to see and nothing surprises me anymore!
I know you have expanded into a website, what is the difference between that and the FB group or do they work in tandem?
While they do work in tandem they have completely separate functions. The fb group is strictly for buying and selling of your secondhand items. There is nothing else listed in the newsfeed except items you can purchase or an occasional lost/found pet. The website at pinecrestmarketplace.com is for businesses and consumers. Any business can sign up for free to be listed in our local business directory. There is also an interactive component where a consumer can ask for a specific service and be matched up with reputable local businesses.
Are you still accepting new members and how does one join?
To join you need to make a request at the Pinecrest Marketplace Facebook group page, where you will be prompted to answer three questions. The information required is your zip code and who you know in the group. We like for people to have a number of common connections to already existing members. It also helps if your location is listed in your facebook profile other than just "Miami."There are too many reasons to be overly cautious these days and we are very selective in who we include in our group. We have currently 30,000 people on a waiting list to join! Our main goal is to keep it hyperlocal and we strive for quality over quantity.