After eight years with as Pinecrest Gardens' Director, Alana Perez isn't slowing down. Coming off of a rough season start thanks to Irma, Perez is ready to dive back in with exhibitions from World-renowned sculptor and Stickwork creator, Patrick Dougherty, as well as the park's first-ever, artist-in-residence, Xavier Cortada, and hARTvest Project founder, Carola Bravo. We spoke with Perez about Irma recovery, community involvement and the 2018 season.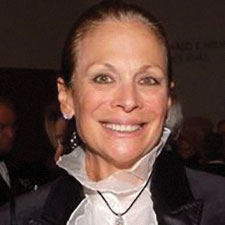 You've obviously placed a strong focus on nature in art this season, was that intentional and is it something you will continue to embrace in a big way in the future?
It is not a coincidence that all three artists are here at Pinecrest Gardens at the same time. For seven years now, since embarking on our journey to establish ourselves as South Florida's Cultural Arts Park, the overwhelming objective has been to blend our unique history rooted in family entertainment with conservation, historical preservation, botanical beauty and the arts (both performing arts and fine art)—all prominent in our mission statement. We have been in talks for some time now with Stickwork creator, Patrick Dougherty, nationally-acclaimed environmental artist, Xavier Cortada, and Venezuelan video artist, Carola Bravo, and are thrilled to share our botanic stage with these three extraordinary artists. They certainly represent who we are as we continue on this path into the future.
How did you come to work with Patrick Dougherty?
I first came across Patrick's work several years ago when he was selected as one of nine contemporary artists for the WONDER exhibit in the newly renovated Renwick Gallery at the Smithsonian Institution. Patrick's work is completely captivating; the way he weaves, twists and turns tree saplings into large-scale whimsical whirling shapes. It is interactive, it stimulates the imagination, it mesmerizes and engages children, and it is a product of nature. Thanks to funding provided by the John S. and James L. Knight Foundation, our sponsor TotalBank and the Village of Pinecrest, we were able to invite Patrick to build his next installation here.
How has the community responded to his call for volunteers?
We experienced a strong response from the community and are grateful to those who volunteered their time for this project. It's truly a once-in-a-lifetime opportunity to work alongside an artist of Patrick's caliber. Patrick's vision is both playful and stunningly architectural. Every one of his woven works is inspired by its location and his creative process is seemingly improvised. Patrick ingeniously choreographs his team of volunteers to help create these fantastical structures using the tapering forms of the saplings like a brush to canvas.
Were the plans affected at all by Irma?
Hurricane Irma devastated our garden. We sustained both structural damage to many of our venues and suffered an incredible loss of specimen trees and rare, exotic plant matter. Additionally, we lost over 300 endangered fish when our stream flooded in the lower garden. In the midst of all of this chaos, debris removal and repairs, we were blessed to have Patrick in residence for three weeks. Patrick created a piece of such beauty and stature, which has helped to breathe new life into this garden and has brought something wonderful to our sadly altered landscape. The shape and size of his staging area drastically changed, but luckily the truckload of willow saplings we received far exceeded the amount needed. As a result, he was able to expand the footprint of his original design and fill a space where we lost two major aerial roots from our signature Banyan tree.
How has the cleanup been and are you back to full operations?
We are happy to report that after two and a half months, Pinecrest Gardens is now fully operational with all areas open to the public. We invite visitors to explore our tropical gardens, to experience the works of Patrick Dougherty, Xavier Cortada, Carola Bravo and Patsy Rodriguez and others, and to partake in the broad range of performing arts, educational and cultural programing offered at Pinecrest Gardens – all featured against the backdrop of our extraordinary botanical stage.
BONUS QUESTION
What are you most looking forward to this season? Anything new or especially exciting?
In my nearly eight years at Pinecrest Gardens, this is truly one of the most significant seasons we've experienced to date. I'm most looking forward to sharing our featured artists' work with tourists and visitors from the Greater Miami area and beyond. We invite everyone to experience this unique family venue filled with the laughter of children and the wonder of visitors of all ages. We are South Florida's Cultural Arts Park.