Five New Grant Partners Focused on Police- Community Relations Selected to Receive Social Justice Funding. NFL Announces Inaugural Inspire Change Changemaker Award to Recognize Individuals Who Are Uplifting Their Communities Through Social Justice.
For the second consecutive year, the National Football League (NFL) and its 32 clubs will highlight its commitment to social justice during the regular season through game-day stadium activations and awareness. Inspire Change, the league's year-round social justice initiative. will come to life on field starting today and continuing through Weeks 15 and 16, integrating in-stadium elements as well as video content during game broadcasts that highlight the impactful social justice work done by NFL players, clubs, the league office, and social justice grant partners to break down barriers to opportunity and end systemic racism. New elements to Inspire Change this year include the addition of five inspire change grant partners and the NFL's Inaugural Inspire Change Changemaker Award.
"We are proud of the work we've done across the league to help build lasting change that supports the most under-resourced and vulnerable people within our communities. says NFL Commissioner Roger Goodell. "Every single day, we are committed to working with our clubs, players, and social justice partners to build a more equitable and just world. It is up to all of us to Inspire Change."
New Social Justice Grant Partners
As part of Inspire Change the league has also awarded funding to five new national grant partners: Atlanta Policing Alternatives & Diversion Initiative (PAD), Chicago's Crisis Assistance Response and Engagement (CARE), CHOOSE 180, Gulf Coast JFCS Community Assistance and Life Liaison Program (CALL), and Peace for DC.
These national grant partners represent the expansion of Inspire Change's police-community relations pillar to include organizations that use key methods to bring law enforcement and communities together to create meaningful change in policing, policies, and engagement. The methods, which have the support of both community advocates and law enforcement include:
Co-Responder Models: Providing alternative responses for 9-1-1 or 3-1-1 calls that pertain to mental health crises; and
Intervention Models: Selecting organizations that address community violence and youth impacted by the court system
These national grant partners were recently approved by the Social Justice Working Group, comprised of five players and legends and five NFL club owners, including Michael Bidwill (Arizona Cardinals), Arthur Blank (Atlanta Falcons), Gayle Benson (New Orleans Saints), Dee Haslam (Cleveland Browns), Shad Khan (Jacksonville Jaguars), Kelvin Beachum (Arizona Cardinals), Anquan Boldin (NFL Legend), Demario Davis (New Orleans Saints), Josh Norman (Free Agent), and Aeneas Williams (NFL Legend).   
Since 2017, the NFL has provided more than $244 million to more than 40 national grant partners and more than 600 grassroots organizations across the country, nearing its 10-year, $250 million commitment to social justice efforts. This includes more than 1,800 Inspire Change matching grants provided by the NFL Foundation to current NFL players and Legends for nonprofits of their choice to help reduce barriers to opportunity. Grants are awarded to nonprofit organizations that focus on the four Inspire Change pillars: education, economic advancement, police-community relations, and criminal justice reform.
2022 Inspire Change Changemaker Award
The NFL has launched the 2022 Inspire Change Changemaker Award. The league's newly established award recognizes individuals who are making a difference in their communities through social justice work, either individually or as part of a non-profit organization, across each of the NFL's 32 club markets. Inspire Change Changemaker Award recipients were selected by each club based on their outstanding work in the community, supporting one or more of the four key pillars encompassed in the Inspire Change Initiative: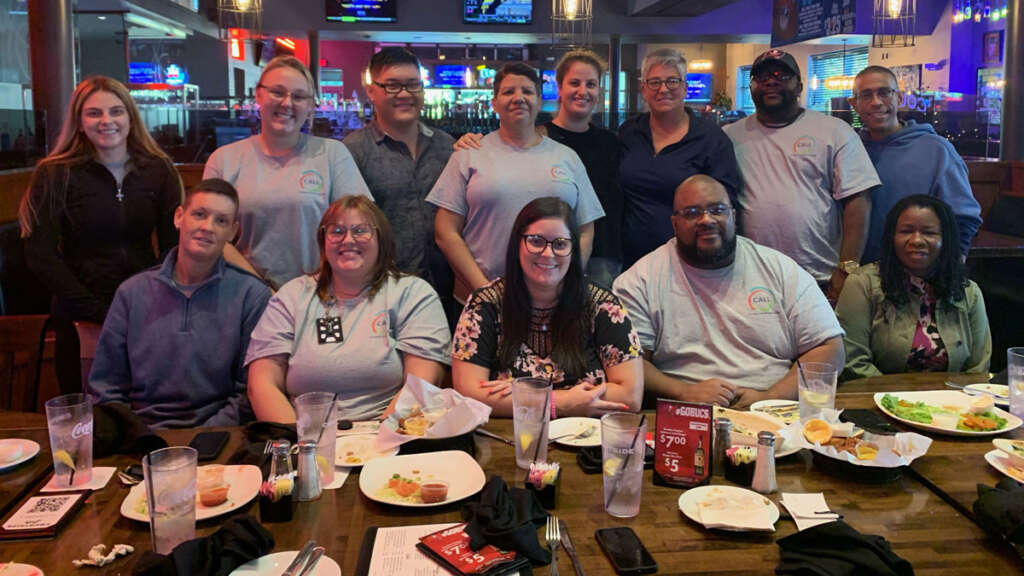 All 32 recipients will receive a $10,000 donation, courtesy of the NFL Foundation, to the social justice 501(c)(3) nonprofit organization of their choice. Each Changemaker will be announced or recognized during Weeks 15 and 16 by their respective club. To learn more about the 32 Changemakers, visit www.nfl.com/changemakers.
In-Stadium Activations
Clubs will highlight in-stadium activations including endzone stencils with social justice messaging "It Takes All of Us" and "End Racism," goalpost wraps and banners, sideline branding, helmet stickers, and Inspire Change branded towels and wristbands for players. Nike Inspire Change branded t-shirts and hoodies will also be available for coaches, players and all sideline personnel. Fans will be able to watch video compilations of players and Clubs volunteering in their communities both in-stadium and in-game broadcasts, and view Inspire Change grant partner features and PSA's which highlight the impactful work being done by NFL players and grant partners in their local communities. These vignettes will feature Inspire Change grant partners, as well as several NFL players including Saquon Barkley (New York Giants), Calais Campbell (Baltimore Ravens), and Dion Dawkins (Buffalo Bills). These will air during national game broadcasts and will be featured on NFL Network, NFL.com, and the NFL's social media channels.
Separately, NFL Media debut a three-part docuseries next week featuring New Orleans Saints All-Pro linebacker, Demario Davis and his Devoted Dreamers Academy, an after-school program launching January 2023 designed to serve New Orleans youth through sports, academics, and mentorship.
Additionally, the NFL has again worked with New Era to provide Inspire Change branded headwear for coaches, players, and all sideline personnel, including fitted caps, snap backs, flexfits, knits and adjustable headwear. The collection features seven silhouettes with all 32 clubs represented with designs featuring the words 'opportunity, equity, freedom and justice' and is available for purchase at NewEraCap.com, NFLShop.com, and Fanatics. 100 percent of the League's proceeds will be donated to Inspire Change grant recipients.
"Focusing on building police and community relations is where real change and impact will be created community by community," says Takeo Spikes, Players Coalition Advocate and Executive Task Force Member, and NFL Legend. "Through the Social Justice grants, Players Coalition and the NFL's Inspire Change initiative continue to invest in, and support organizations that are most effectively bringing together law enforcement and community advocates to meet the community needs and create positive change in local policing and policy. This commitment to improve social justice through innovative solutions and community-based approaches is where we believe the greatest impact will be had."
---
More About the NFL's New Inspire Change Grant Partners:
For more information on the NFL's Inspire Change social justice initiative please visit www.nfl.com/inspirechange. Follow @InspireChange on Twitter and Instagram. On Facebook, follow www.facebook.com/inspirechange. To view the Inspire Change Impact Report click HERE.
(Visited 22 times, 1 visits today)
Tags:
inspire change
,
nfl
Last modified: January 9, 2023