Gulliver Preparatory School will be welcoming Sarah P. Hoffman as the school's newest college and guidance counselor Monday, August 8. Hoffman brings over 25 years of college admission experience from both the university and high school sides to the staff.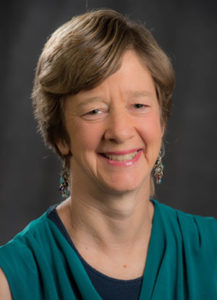 Hoffman, a member of the National Association of Independent Schools and the National Association of College Admission Counseling, has a Master of Education from the Harvard Graduate School of Education and a Bachelor of Arts from the University of Massachusetts, Amherst.
"We are so excited to have Sarah join our College and Guidance team," said Frank Steel, Gulliver's head of schools.  "She adds a wide range of experience – both as a college counselor and in college admissions – to our department, and we look forward to seeing Sarah work with our students to successfully navigate the complex world of college admissions."
Prior to her most recent job as a college and career counselor at Newton High School in Newton, Massachusetts, Hoffman held the same position at Northfield Mount Hermon School, a private college-preparatory boarding school in Northfield, Massachusetts, where she also served as an international advisor, coached ice hockey and tennis, and sang with the World Music Chorus.
Hoffman's strong resume includes working in the admission office at Smith College and consulting for the admission offices of McGill University and College of Charleston, in addition to summer college application programs at Yale, Tufts and Columbia.
While in her role in the admission department at Smith College, Hoffman recalls being impressed by the applications she read from Gulliver seniors.
"I am eager to meet Gulliver families and am looking forward to enthusiastically supporting Gulliver's unique academic, performing arts and athletic programs!"
For more information about Gulliver Schools, visit www.gulliverschools.org.